Hi hi! Have you ever had Syrian food?
I think the closest I had come until last week was at Falafel, Inc. in D.C. but a friend recently introduced me to Cook for Syria (more about it here!), and I was immediately intrigued by the effort. It's a "supper club that became a global movement," centered around fundraising money for those in need in the Syrian refugee situation. The main idea is that you can host a dinner, bake sale or event in a restaurant and ask for donations or a portion of proceeds to go towards Unicef's humanitarian work to help children in Syria - plus, you're raising awareness.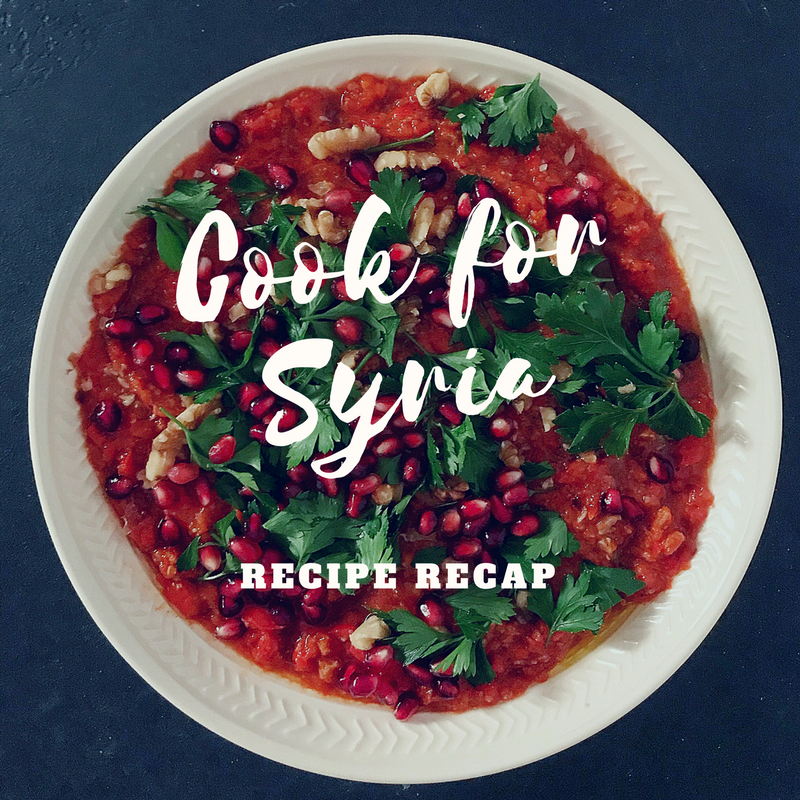 I never know how best to help in such situations, i.e., if I just donate, will my money be spent well, does it make a different. BUT I liked this effort because I felt like I could make a bigger difference by opening the conversation more with friends and doing so in a casual environment with good food. A girlfriend of mine have talked about hosting a dinner together, so I was inspired to browse through some of the free recipes! I decided to go ahead and practice some as a date night surprise for Pedro. I liked that the recipes were approachable with not too many unusual ingredients, but contained lots of spices and herbs for lots of flavor.
I settled on this green frekkeh salad with smoked almonds and pomegranate, onion bread, and a roasted red pepper dish called muhammara. I didn't make it to a middle eastern store to find all the ingredients so I made some substitutions: pearled couscous for frekkeh, red pepper flakes for aleppo chile and roasted almonds for smoked almonds. Next time I'll find all the ingredients!! Grape leaves for an appetizer. How great are all these colors?!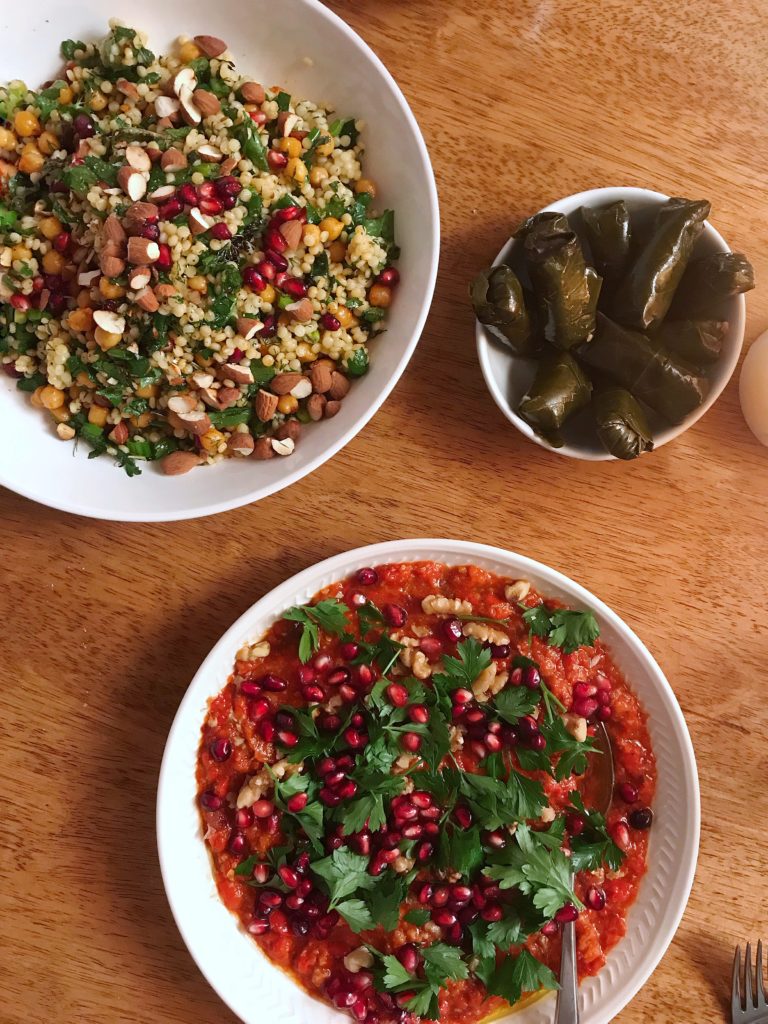 We loved everything, but especially the flavors of the roasted red pepper dish. I roasted the peppers the day before to meal prep a bit, and this made the dish super easy to come together. I roasted them plain on 400 until slightly blackened, then removed the skin once cool. Everything else just goes in the blender! Perfect with pita or a simple bread. Olive oil, pomegranate, walnuts and parsley on top!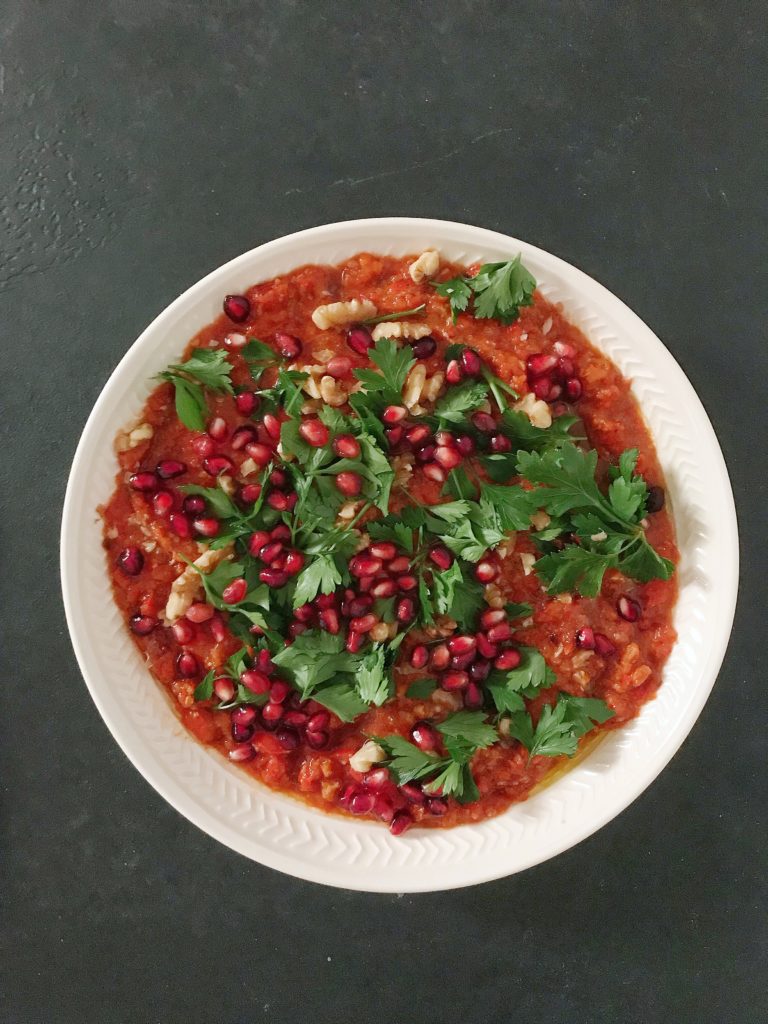 The frekkeh dish was also great - loved the use of so many herbs in one dish (mint, parsley, dill). I'll definitely be using this grain + herbs technique for leftovers going forward!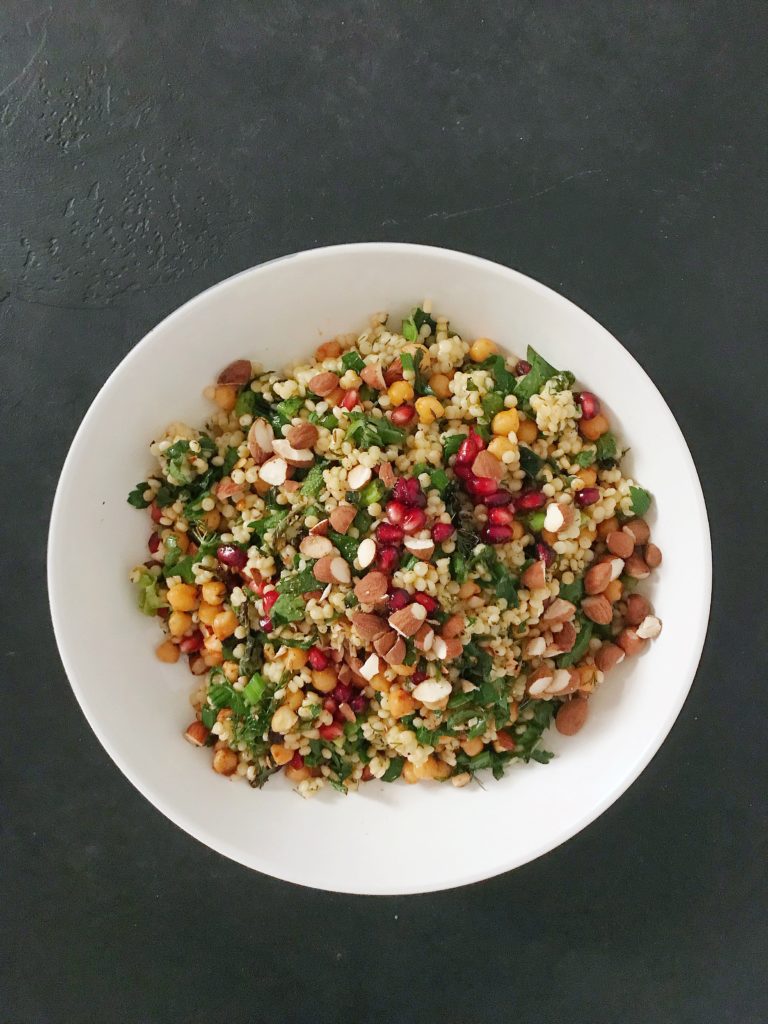 And one more day - inspired by leftover herbs. I made the same frekkeh dish with rice and subbed some raisins for pomegranate. Served on greens because veggies.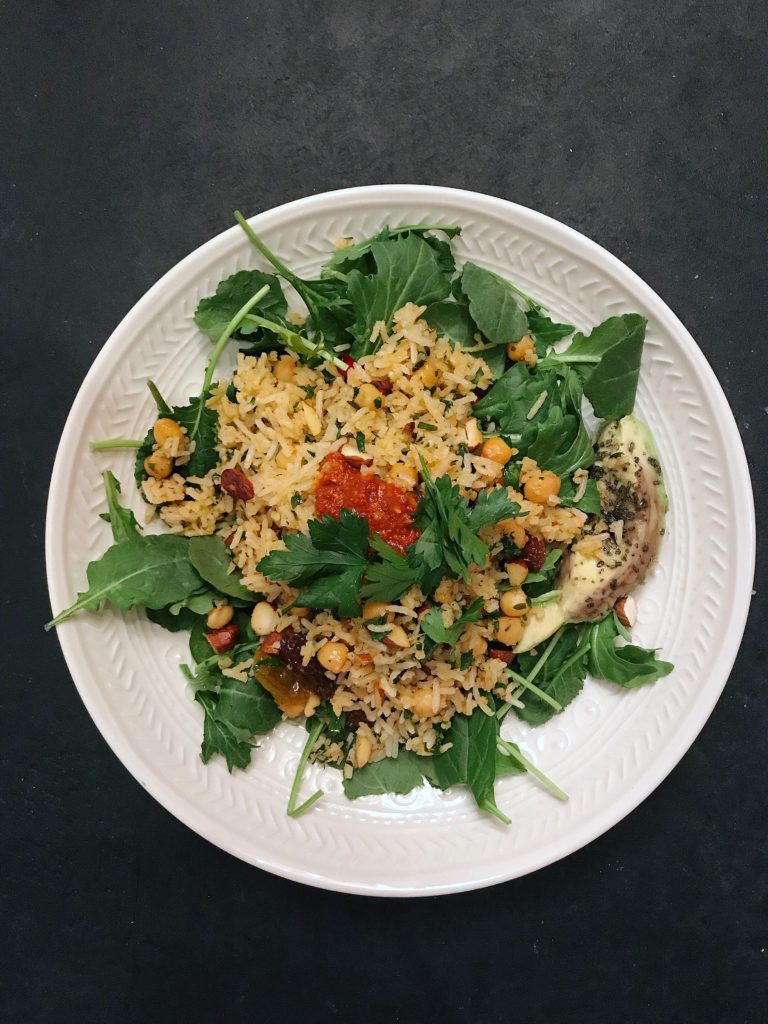 I can't wait to try more of these recipes! Hope you're inspired by the food, but especially the cause this time. Let me know if you try another recipe!!