Have you heard of Petits-Beurre cookies? Amazing little french butter cookies, similar to what you'd find in a Petit Ecolier cookie (see here!). Only, like anything in cooking, they are even more delicious, fresh and customizable when you make them at home!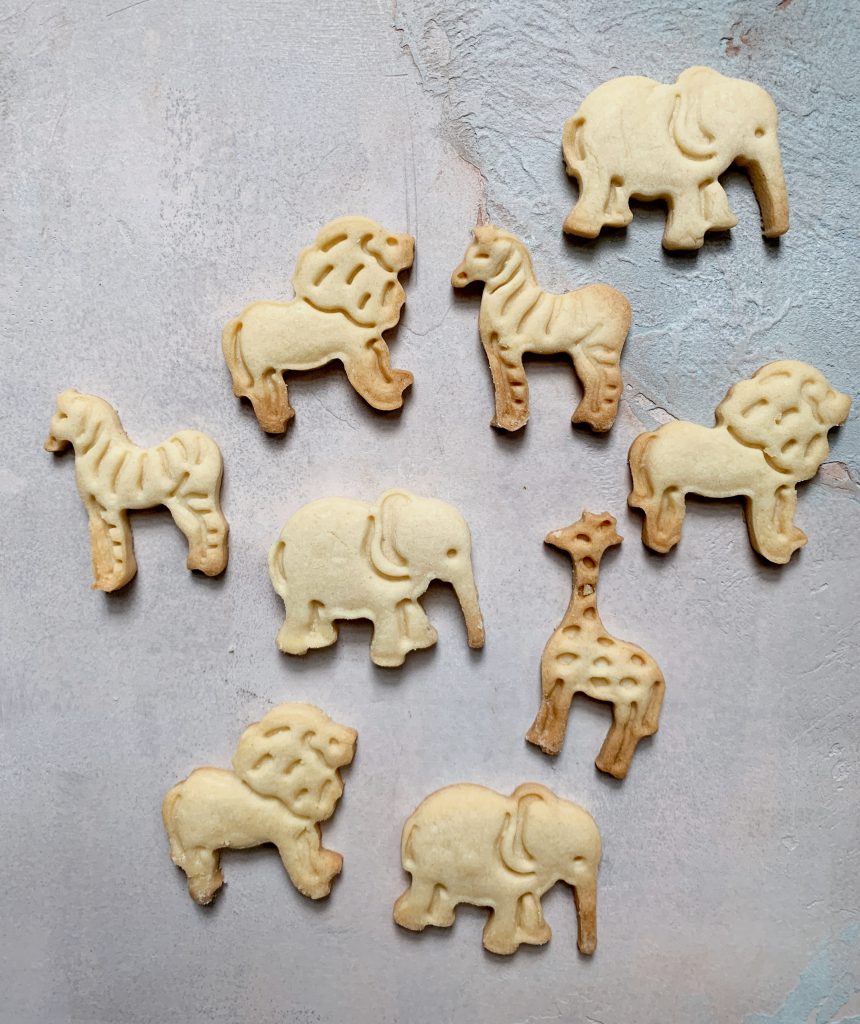 I had the delightful occasion to master the cookie recipe while staying with our dear friends in France, helping to make a huge batch for wedding favors. Practice makes perfect! I was courageous enough to remake the cookies for a friend's baby shower, and they did not disappoint!! The recipe results in a buttery, flaky, easy-to-cut out dough that's perfect for cookie cutters. Plus, you can make the dough ahead of time and choose any variation you like - for the wedding we actually made 4 different flavors: cocoa, hazelnut flour, vanilla and sea salt flakes. Almond extract, orange, and lemon zest would also be amazing!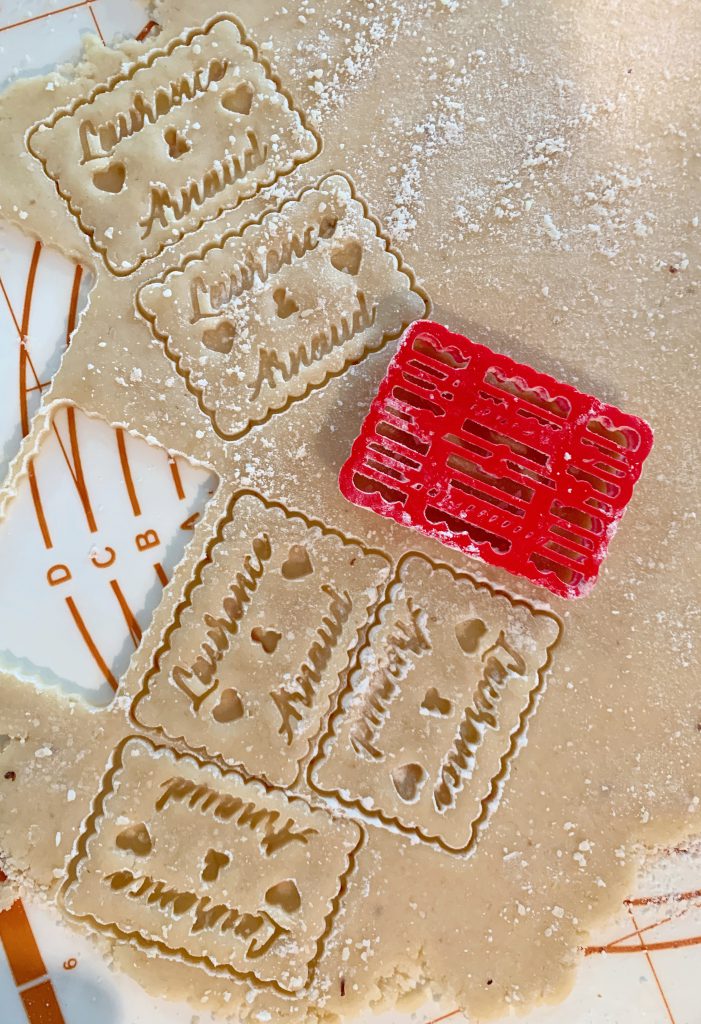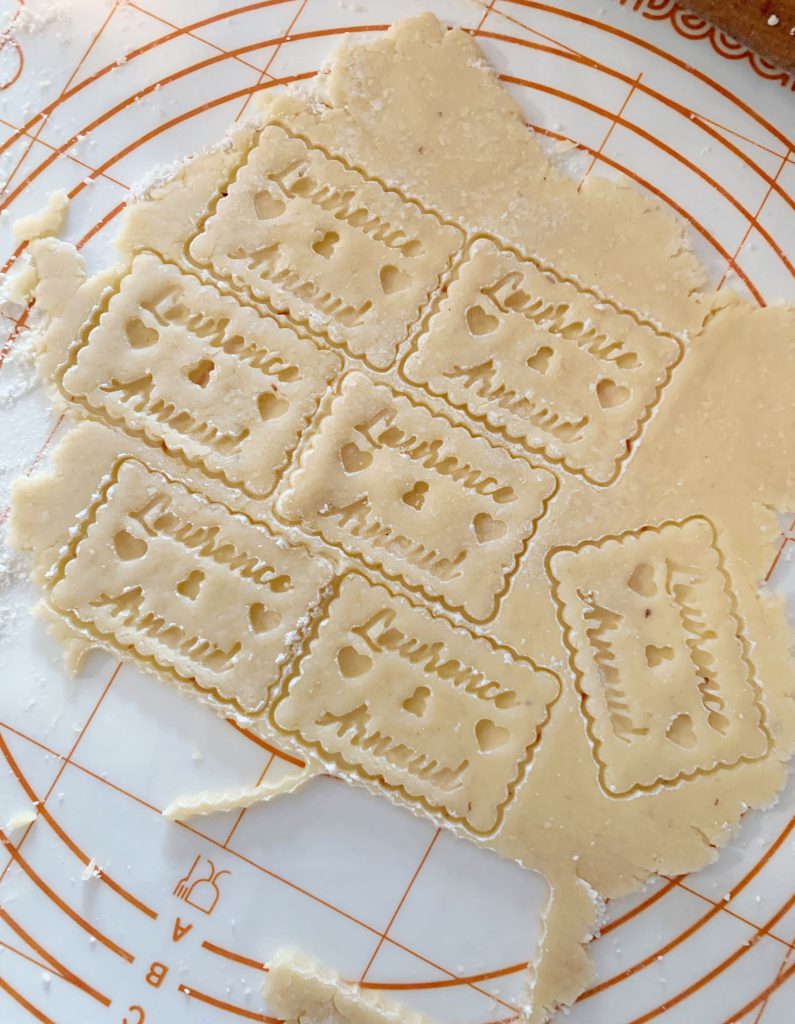 The Recipe
The dough resembles a classic butter cookie or shortbread cookie. First the the butter, sugar and a little water are melted together, then cooled and mixed with the dry ingredients. You can sub out part of the flour for different kinds (almond flour, hazelnut flour) to have a different flavor, but even just a little will change the texture and make the cookies a bit harder to work with. I recommend staying with extracts such as vanilla and almond, or tiny add-ins like finely diced nuts or zest to keep the dough the same consistency.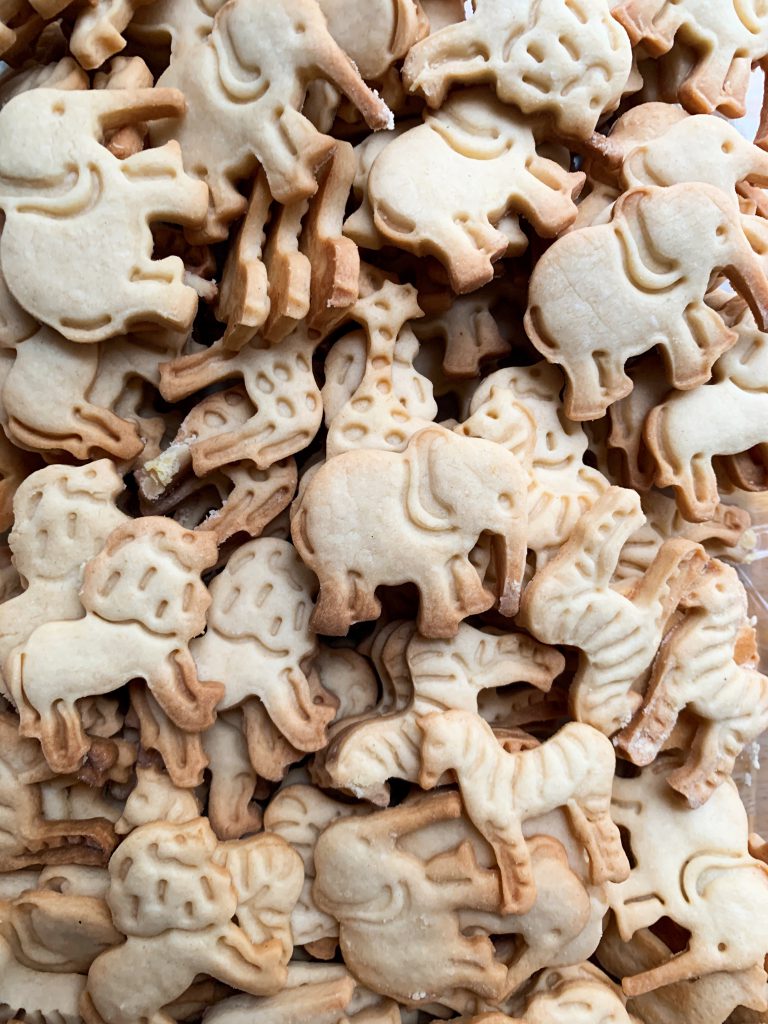 I adapted this recipe slightly from Piroulie, but the original recipe was from a tiny, adorable little French cookbook and came with the cookie cutter. You could shape your own using a glass or other cookie cutter, or find a custom one on Etsy for a specific occasion - great party favors!! The animal crackers I made were these stamps from Amazon.
French Butter Cookies (Petits-Beurre)
A basic recipe for French petits-beurre (butter) cookies. A customizable recipe that's perfect for holiday or special occasion cookie cutouts!
Ingredients
400

grams

all-purpose flour

100

grams

whole wheat pastry flour

200

grams

granulated (white) sugar

200

grams

salted butter

(I love Kerrygold)

6.5

Tablespoons

water

2

teaspoons

vanilla or almond extract*
Instructions
Mix the flour and baking powder together in a large bowl, whisking until thoroughly combined. Set aside.

Melt the butter, sugar and water over low heat, stirring constantly. Wait until the mixture just boils, then remove from heat and turn off flame. Let the liquid mixture cool 15-20 minutes, stirring regularly. When the mixture is cool, add in the vanilla (or almond) extract.

Make a well in the center of the dry ingredients and slowly add in the liquid ingredients. Mix until just combined, slowly folding in the liquid so as not to overwork the flour. When the dough comes together, shape into a few balls, then flatten into discs. Cover tightly with saran wrap, then refrigerate for 1-2 hours (or overnight).

When ready to bake the cookies, bring the dough to room temperature (depending on your disc size, fridge temp, etc., this may take a few hours – mine took a good 2.5 hours in cool weather). The dough should be pliable enough to roll, but not so room temperature that it feels oily.

Roll dough out to a thin layer (2-3mm). If the dough is a little thick, the cookies will just take a little longer to cook, and that's okay.

If using cookie cutters, dip the cookie cutter in flour each time and tap off any extra before stamping a cookie in the dough. With the cutters that I bought, this method worked nicely. Slowly lift out the cookie and transfer to a parchment lined baking sheet.

ake at 350F (180C) for 10-12 minutes, or until the edges of the cookie are just golden brown. The cooking time can vary greatly depending on ovens, so start with a shorter amount of time to make sure they don't burn. The cookies will harden as they cool, so as long as they look golden brown on the edges they will turn out well set.
Notes
** Lemon or orange zest would work well, as would some finely diced nuts (not too many though!)
I found that the cookies keep well for at least a week - perfect for gifts or mailing as well! They wrap well in plastic bags as they are fairly sturdy, but a small paper box would also work well and be less delicate. The bags are super cute to display, though!!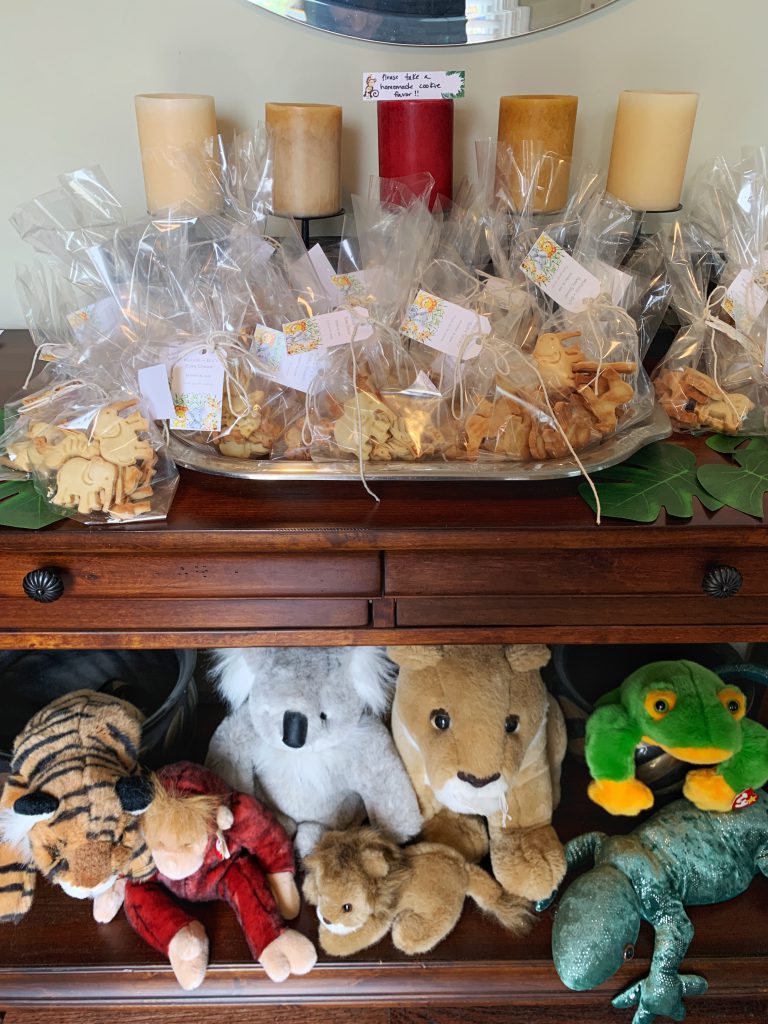 Hope you enjoy, and bon appétit!