Hi friends! It's been a while but I'm coming back with some easy meal inspiration for you. Since we're cooking more and more at home these days, I've been focusing on easier meals - some easy ones after work, and ones that are quick to put together during the work day. Today I'm sharing this easy based white fish recipe!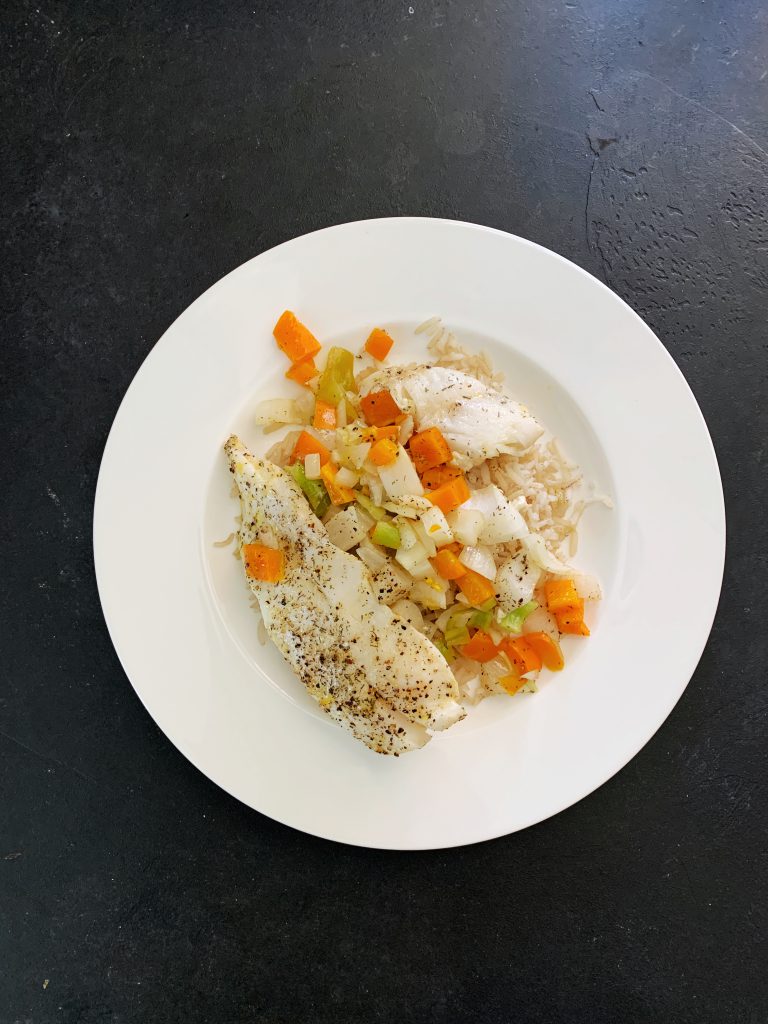 You can make this with a few different types - cod would be great (my go-to), but here I used an orange roughy white fish that I found at Costco. I had never heard of it before that trip, but we liked the texture and taste of the fish.
For this white fish bake, you can use any veggies that sound good that will cook fairly quickly - I went fairly classic with this recipe with peppers, onions, olive oil, citrus and herbs. I diced the veggies small-ish since I only baked the fish for about 15 minutes. The cooking time will depend on how thick the filets were, but for about half an inch I found that this cooking time worked well.
Pulling this dish together is easy - add diced veggeis to a big baking dish, add the fish, then drizzle on olive oil and citrus juice (I used lemon and orange here). You can add herbs, salt and pepper at the end. I used heres de provence and dill, which turned out great. To mix it up, you could use zataar, basil, parsley....whatever sounds good to you! It's great served with rice since there is a bit of a sauce at the end of from the juices of the vegetables + olive oil + citrus. A light and tasty evening meal.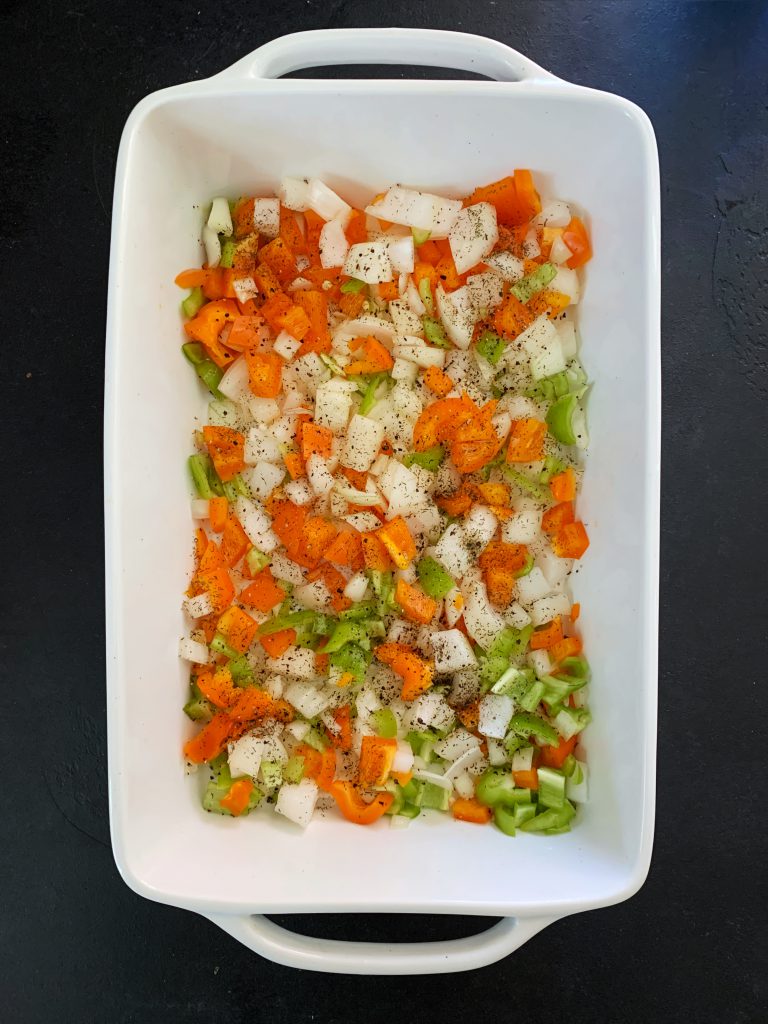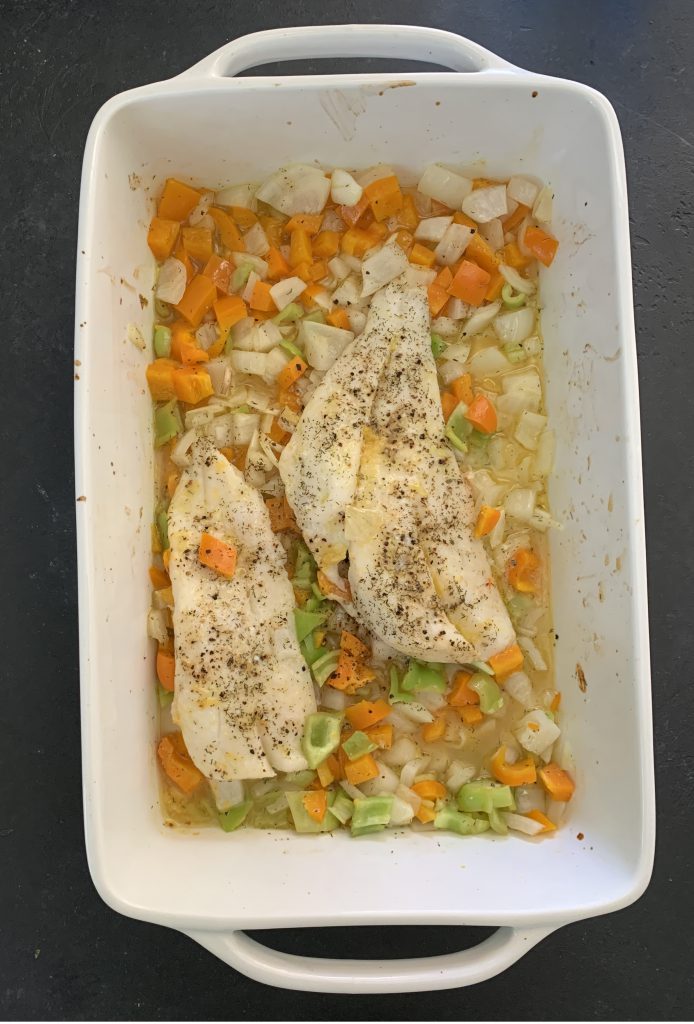 Let me know if you try it out, and enjoy!!
Easy Baked White Fish with Peppers, Olive Oil and Herbs
An easy 20 minute recipe for baked white fish (cod, haddock, orange roughy) with fresh peppers, citrus, olive oil, and herbs.
Ingredients
2-3

cups

small diced peppers

2-3

small filets white fish

cod, hallock, orange roughy

1-2

oranges

juiced

1

lemon

juiced

¼

tsp

salt

or to taste

¼

tsp

herbs

herbes de provence and dill are great
Instructions
Preheat oven to 400 degrees F.

.Add the diced vegetables (peppers/onions) to a large baking dish (mine was about 13"x9") to form a 'bed' of vegetables. Add the fish filets on top.

Drizzle on the olive oil, orange juice and lemon juice, spreading evenly on top of the fish and in the dish.

Sprinkle salt, pepper and herbs on top.

Bake for about 15 minutes, or until fish looks cooked through (it should be flakey, but not dry).

Let cool for a few minutes (this will let the veggies steam a bit more), then serve with the veggies and rice (if desired). Spoon the sauce on top and enjoy!