Hi friends, and happy winter!! I'm sharing an easy recipe that Pedro and I have been enjoying lately - roasted sunchokes!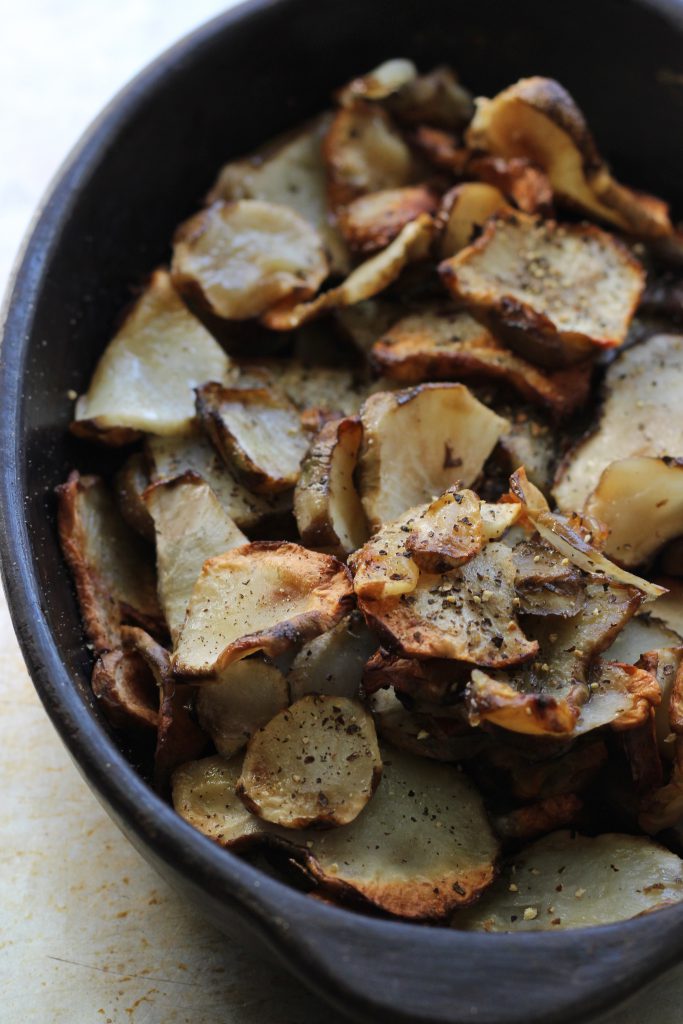 What is a sunchoke?
Sunchokes are a tubular root vegetable, similar in form to ginger root. They're also known as Jersualem artichokes, and of the sunflower family. They taste similar to potato (a bit starchy), but have a hit of sweetness and a slightly more buttery flavor. I first discovered this root veggie earlier this summer at a Latin inspired restaurant with a friend, and recently enjoyed it on the winter menu at Tatte Bakery. At the bakery they serve these warm roasted root vegetable with a creamy labneh spread, sautéed spinach, aleppo chili oil and a poached egg - whoa. Served with warm, toasty sourdough, this dish was so delicious!! Where has this veggie been all my adult life?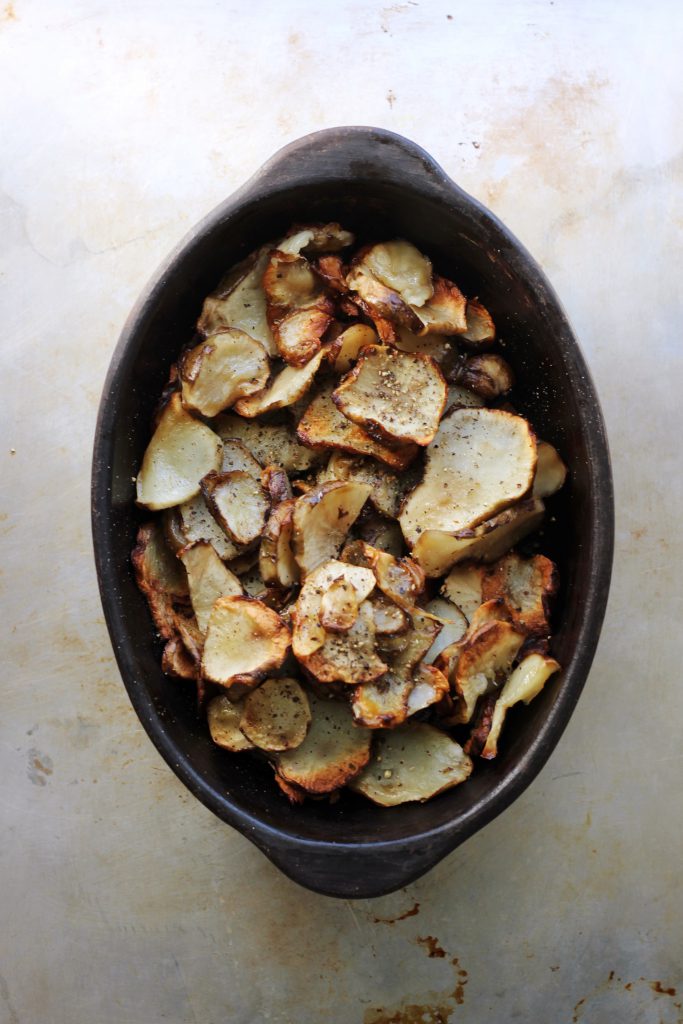 This recipe is easy - slice the sunchokes, toss with oil, and roast until soft. Peeling is optional! It's nice to cut these on the thinner side so they cook a bit faster - and if you're patient, some parts will get a little crispy! Top with salt and pepper, and that's it. They would also be great with a hint of garlic (garlic infused olive oil).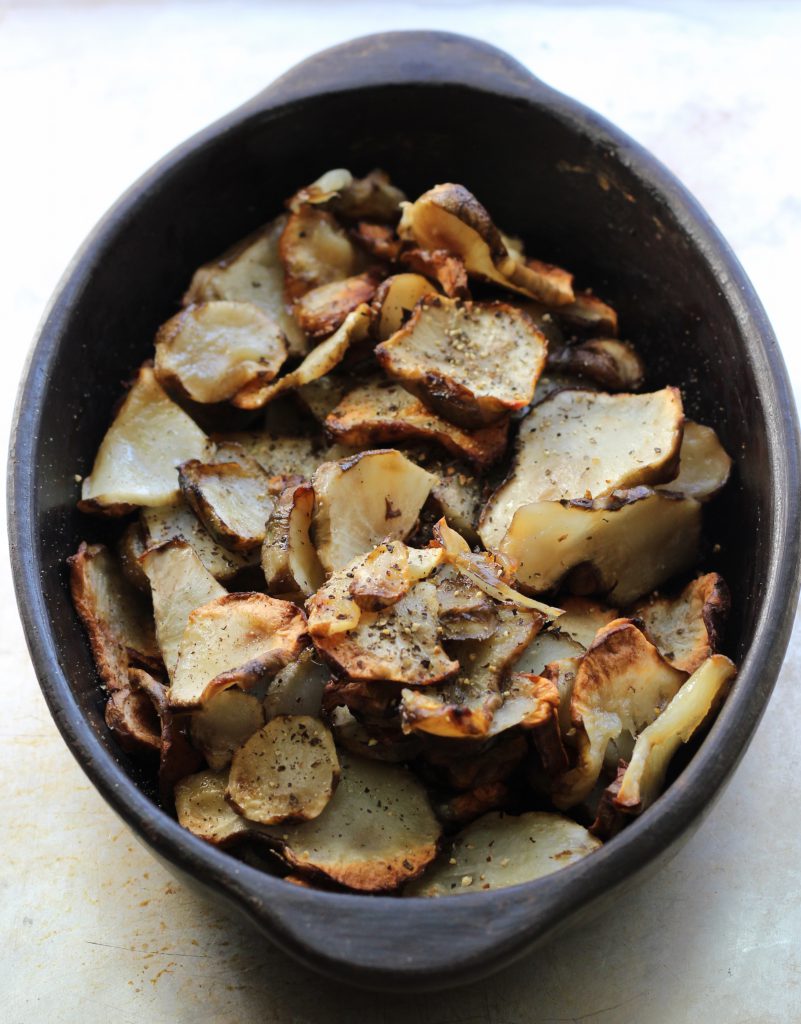 Let me know if you try this recipe, and enjoy!!
Easy Oven Roasted Sunchokes
An easy recipe for buttery, oven roasted sunchokes (also known as Jerusalem artichokes) with olive oil, salt and pepper.
Ingredients
2

handfuls

sunchokes

1-2

Tablespoons

oil (olive oil, avocado oil and canola will work)

salt and pepper,

to taste
Instructions
Heat oven to 400F. Rinse the sunchokes and peel off any dark spots if desired from the skin (peeling is optional).

Slice the sunchokes in into rounds, similar in shape to a potato chip but thicker (about ¼" or 5cm). Add sliced sunchokes to a baking dish and toss with oil; place in oven to roast until soft. This took me about 45 minutes, but will vary depending on the thickness of your cut.

Once slices are evenly cooked, browed a bit and quite soft, remove and toss with salt pepper. Serve warm.