Well guys. Vegas!! We made it and we came out the other side unscathed, only $30 lost to blackjack. Skip below to meal plans or read a quick summary of our trip 🙂
Scottsdale + Vegas Recap
Backing up though....our trip actually started in Scottsdale, Arizona! We were visiting my amazing grandpa in Fountain Hills for a couple of days before heading to Vegas. It was a short but sweet trip. We explored the downtown / Fashion Square area of Scottsdale, the historic downtown area and even made it to a super cool Frank Lloyd Wright house. If you ever get a chance to visit one, highly recommend! The tours are always so interesting.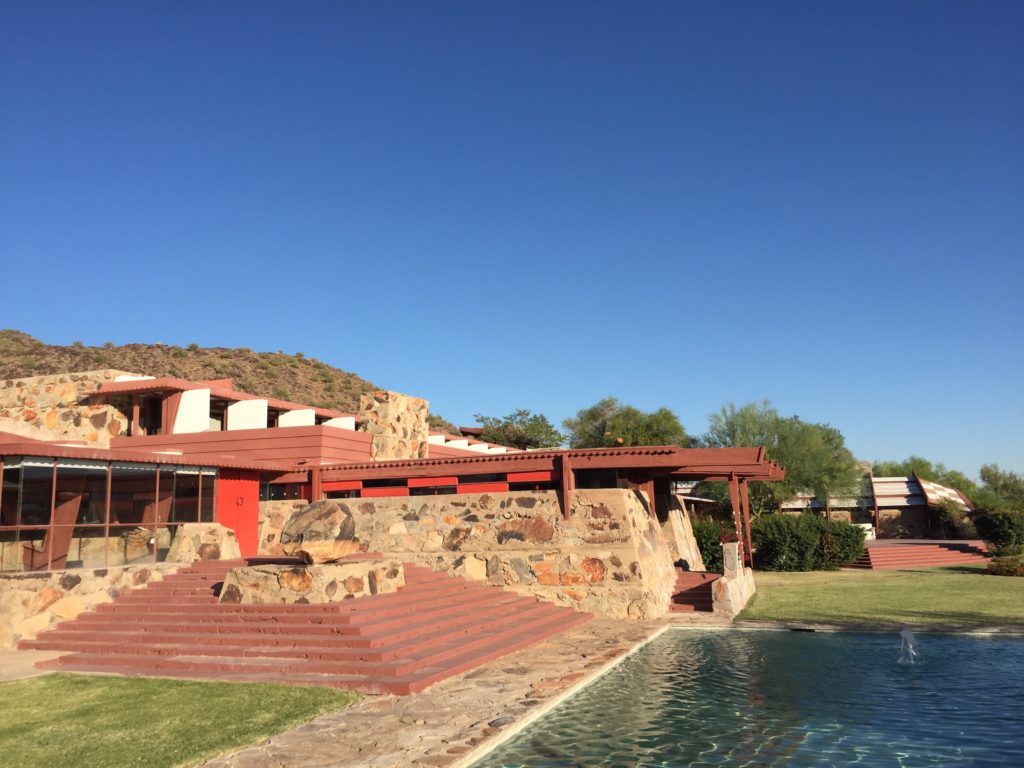 On the food front, we found this gem of a place called Modern Market...which is apparently also in D.C.!! Must check out. We got a lemongrass pork bowl and a thai coconut salad. So good and reasonably priced!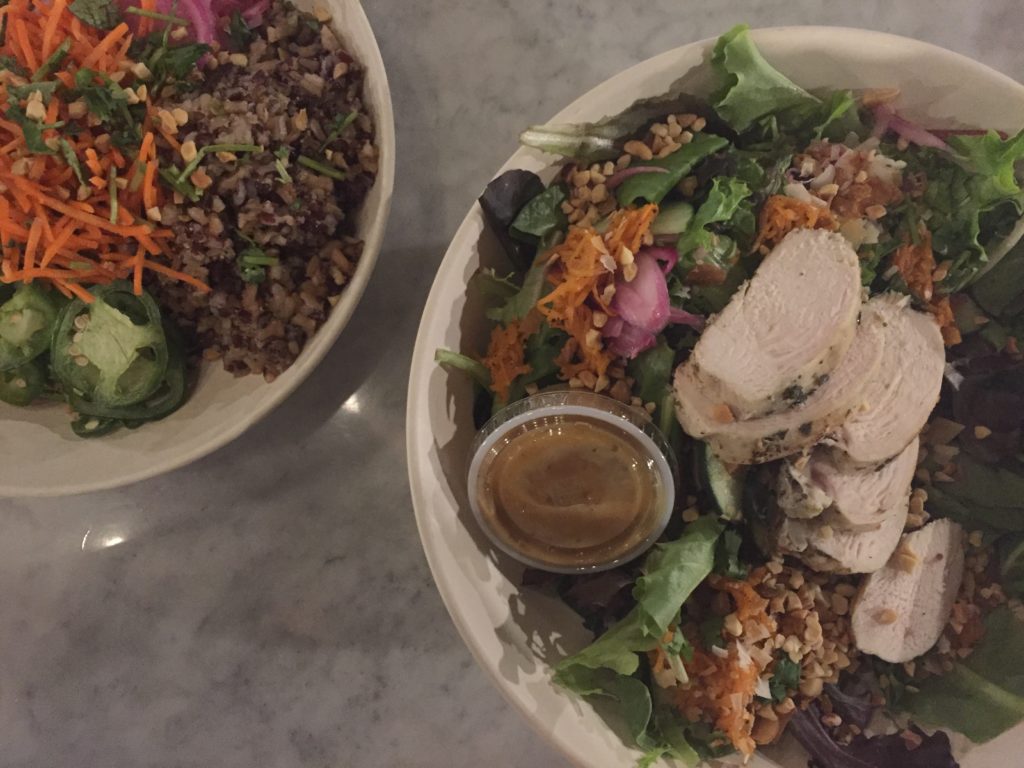 Then it was on to Vegas via the Hoover Dam! It was on the way from Scottsdale to Vegas so we stopped and checked it out. We just did the free walk from above which was still pretty impressive! The tours were apparently not being held because of an elevator outage.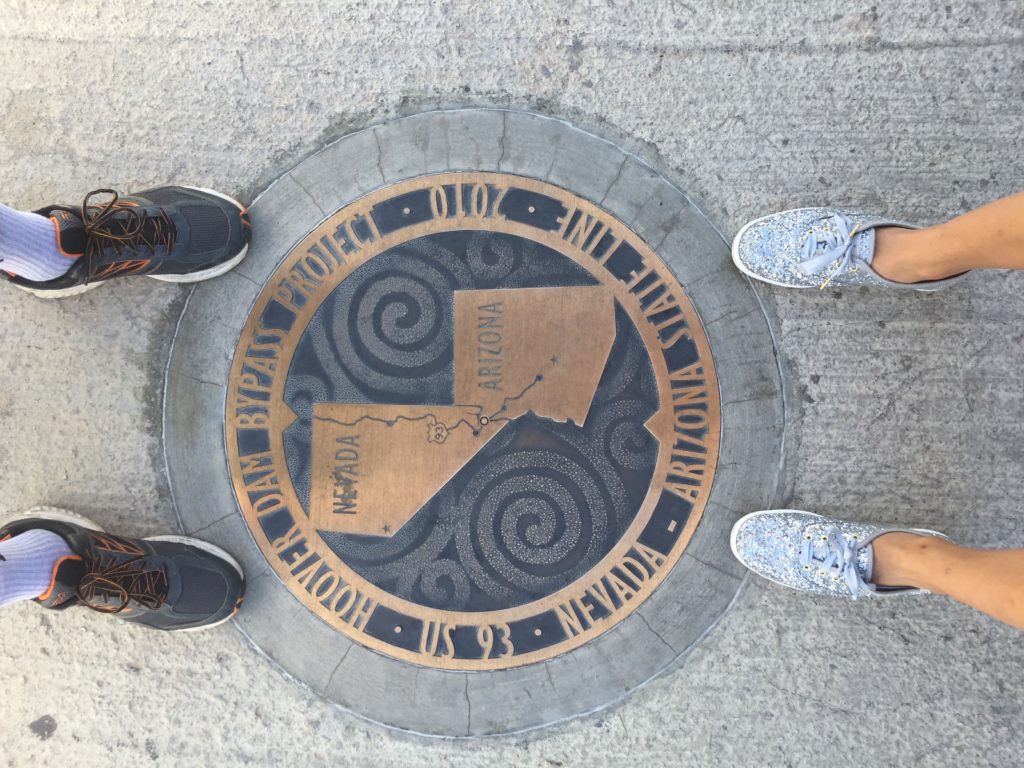 Love on the border.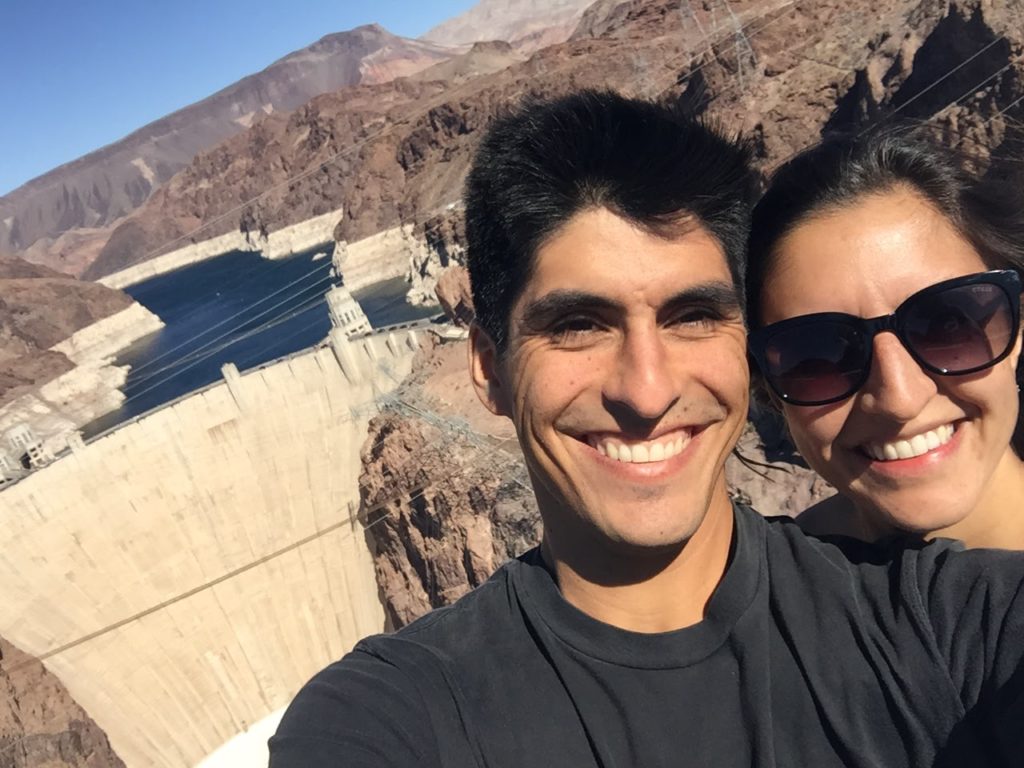 Then it was conference time! I ate mostly conference food (surprisingly healthy! probably because I requested dairy free =)) but we ventured out for a couple meals, including these awesome ramen bowls from a super affordable place on the strip called Ramen-ya. Maybe the only appropriately priced place that we found, besides some good looking kebab next door.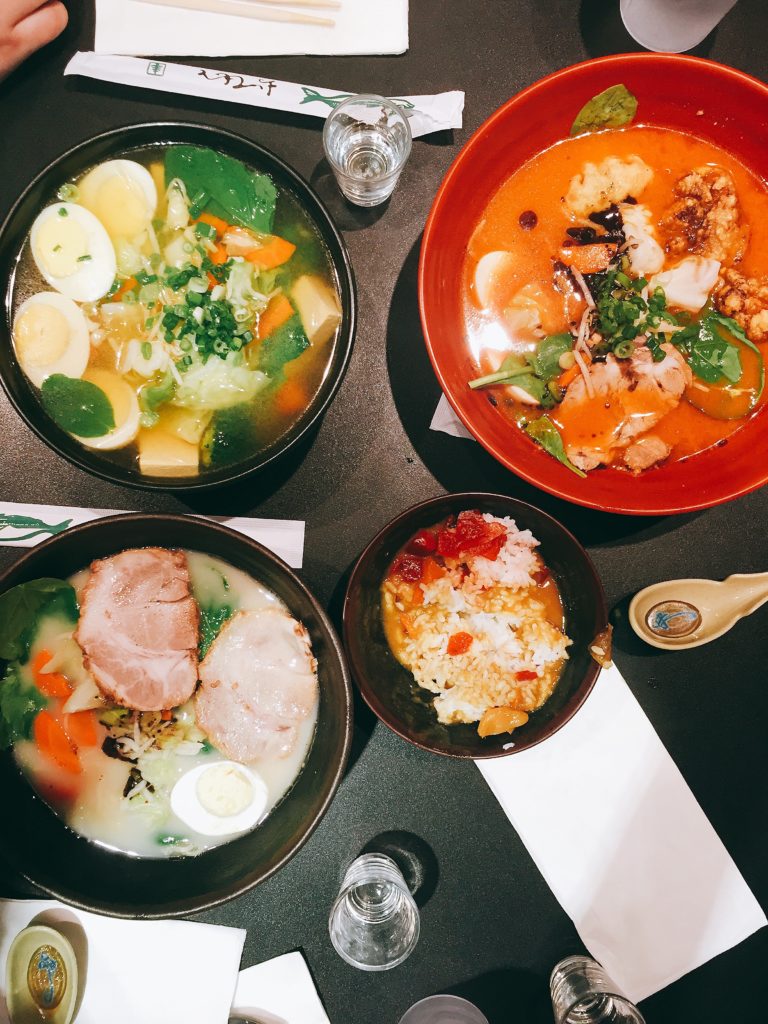 We made it to a bunch of the hotels, mainly for walking around and taking in the atmosphere. Here's a picture of what I think was a Chihuly scuplture at the Bellagio. So pretty! Insert eye heart emoji. Clearly my priorities were not the typical Vegas ones 🙂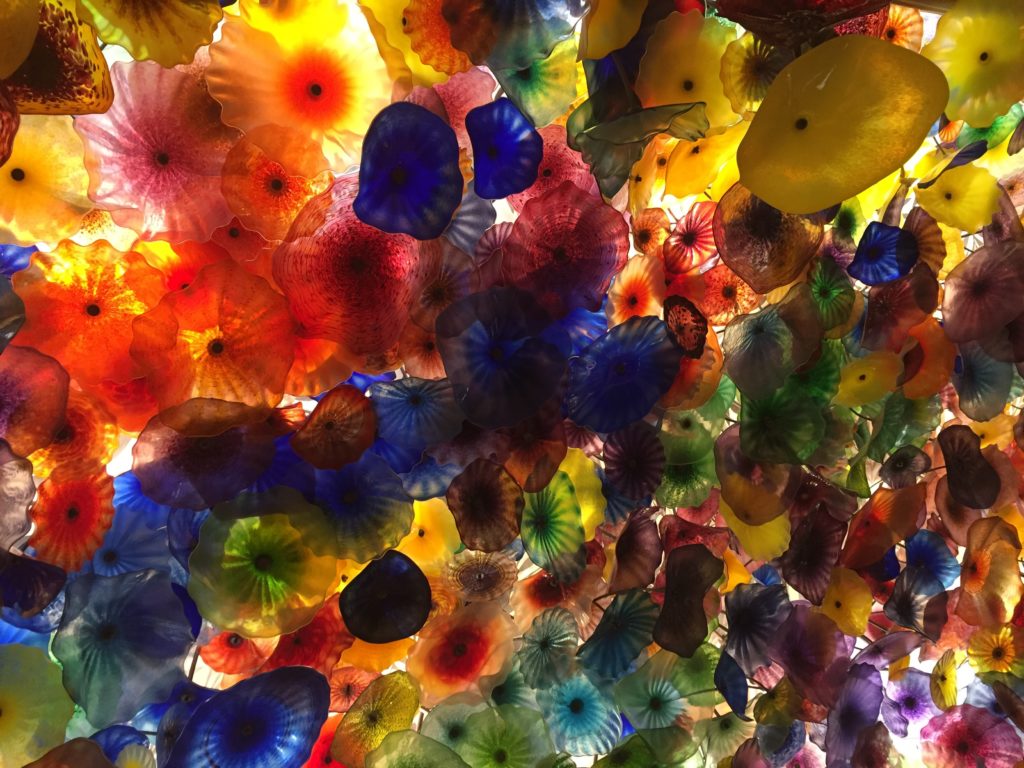 We made it up to the Foundation Room one night - what an awesome view! I'd definitely recommend this if you can get in.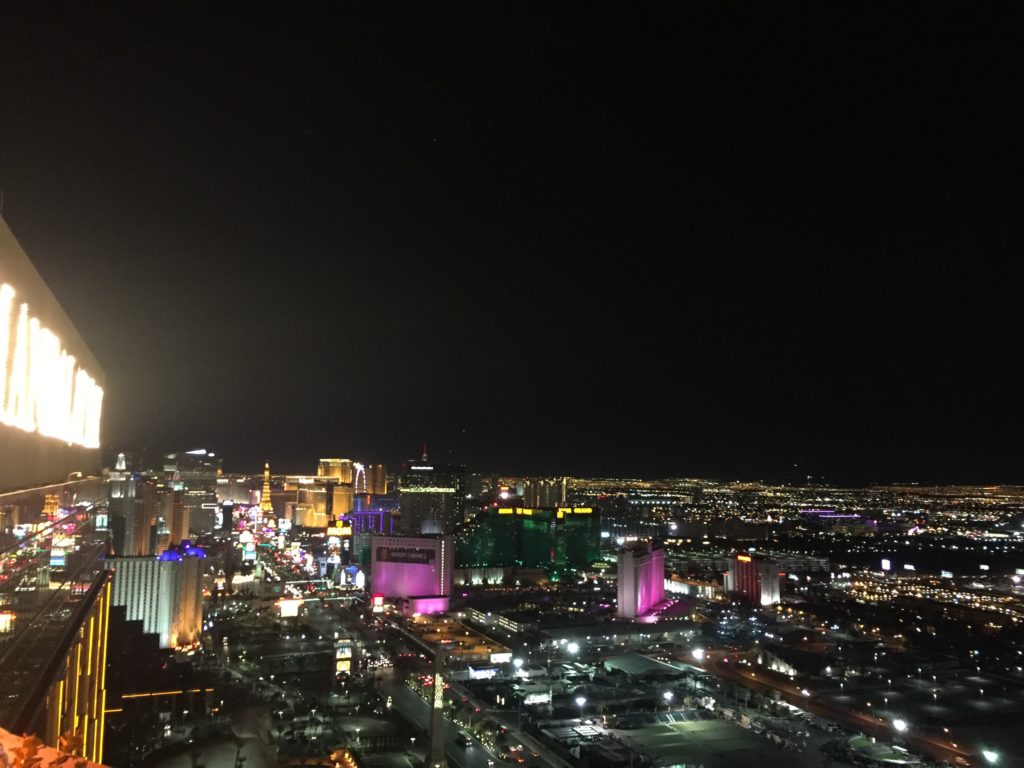 Meal Plan This Week
Now what's the first thing I do after vacation? Actually I start thinking before I'm back. Meal plans!!! Because of course cooking sounds exciting after not being able to for a week!
Monday/Tuesday Lunch: Stuffed Thai Kabocha Squash. My first thought was this kimchi fried rice, but I ended up using the rice to stuff the kabocha squash we had leftover from before our trip. The mixture was inspired by this thai recipe but I just sauteed onion / ginger / garlic with the cooked rice, added a bunch of yellow curry paste, tofu, greens and red pepper and put in the squash! Spicy, filled with veggies and some protein.
Monday/Tuesday Dinner: Kale Apple Salad. I have this recipe back on the menu because I enjoyed the dressing and crunchy kale so much when I made it last week. The spiced nuts were amazing, too!
Breakfasts: Eggs, bacon, greens and the rest of the red pepper. Maybe bringing out carrot cake oatmeal one day!!
Wildcard/Must Bake Item: Super inspired by this super seedy bread.
I'm also SO inspired by The Great British Baking Show, having just finished season 3. Namely, a chocolate peanut butter something. I saw a recipe for some "energy balls" that just used peanuts, chocolate, date caramel and salt. Might try that.
The buck stops there as I'm headed to Atlanta on Wednesday to visit a friend (recommendations?). But hopefully this inspires some weeknight cooking for you!