Hi friends! Popping in to share a review of one of our hikes this past trip in Chile: Cerro Manquehue! Whenever I'm researching hikes in other countries, it's sometimes hard to get a feel for what the hike is like unless other people have posted about it. I thought others might find this useful so here we go 🙂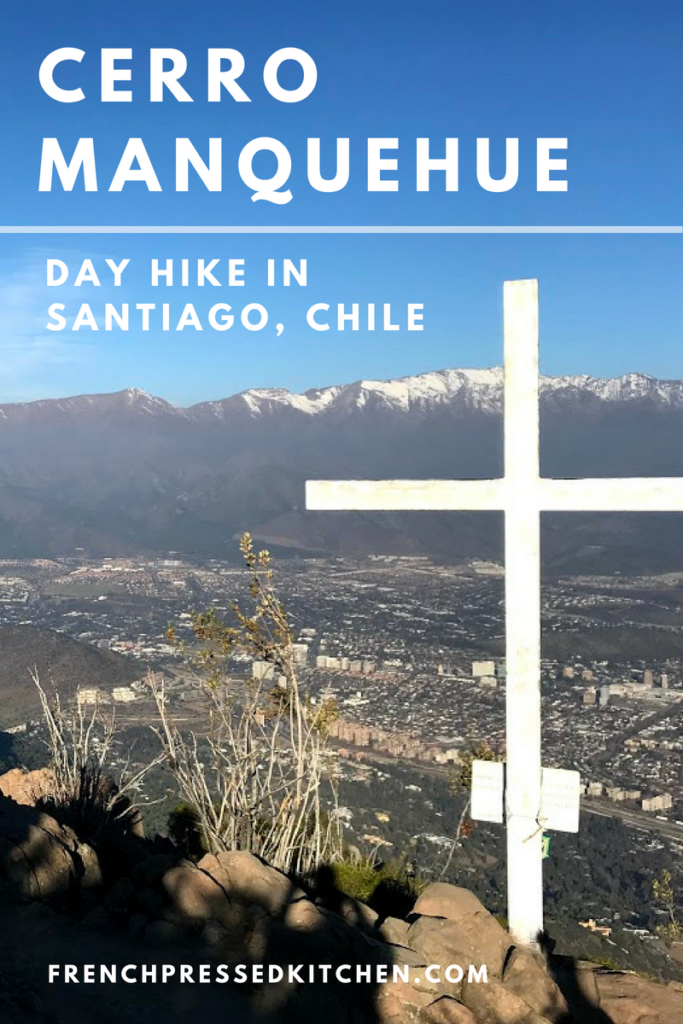 About Cerro Manquehue
Cerro Manquehue is nestled in the middle of Santiago and is the highest peak in the valley of the city at about 1700m or 5500ft high. It has a a panoramic view of the city, valley and surrounding mountains. Plus, it's easily accessible from downtown and FREE!

When to Go
We did this hike in the middle of winter – end of July in Chile. Since it had been dry the few weeks prior, the path was clear and well-marked. I imagine in summer it would be similar, but greener! I would definitely avoid the path after rain, however, as the whole way would be very muddy and likely dangerous to navigate.
The hike should take 2-4 hours, depending on your speed and how much time you choose to spend at the top, so plan to descend before dusk. We left around 2pm in the afternoon and started back down around 4pm before sunset at 6pm.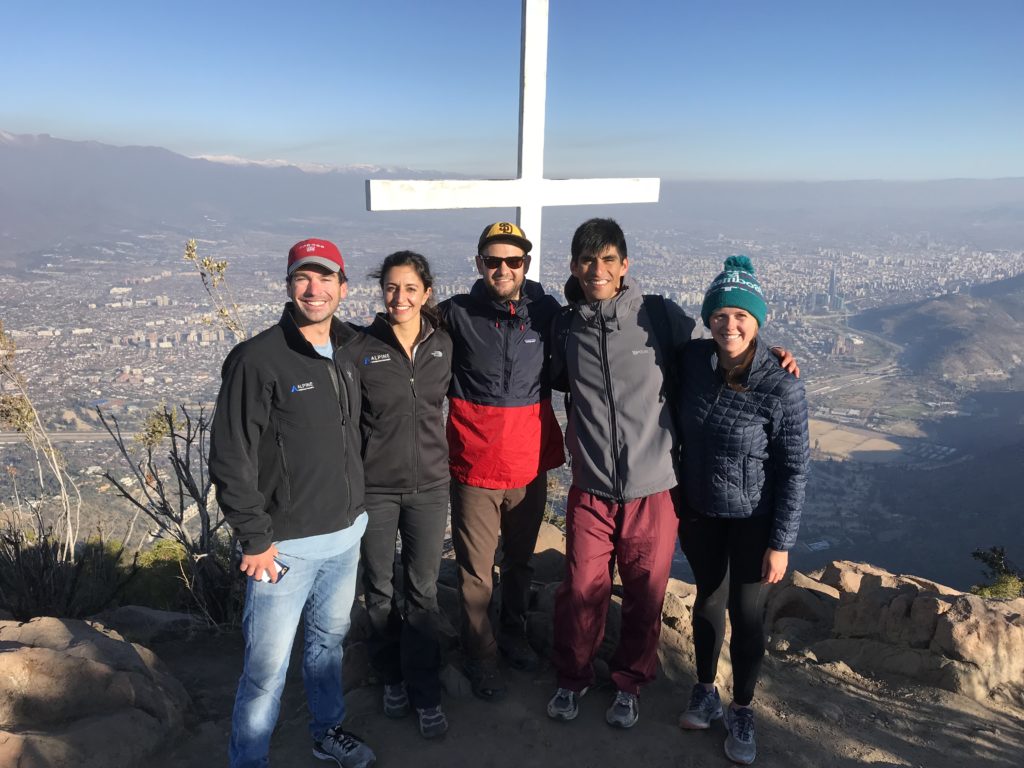 How to Get There
We drove to the trail head via Gran Via and Via Roja. It's quite a drive up, not really walkable from a metro. I'd recommend Ubering there from the Escuela Militar metro stop, or driving if possible. On Google Maps it looks like "Lo Curro, Escalada" will get you closest to the trail head. You should see other cars parked there. You'll enter through a wire gate and soon thereafter see trail markings.
Duration & Route
Distance: We took about 2.5 hours at a leisurely pace to the top of Manquehue. You could do it faster, especially if you go more quickly on the way down, or slower if you're enjoying the views. There is also a "Little Manquehue" that is not as steep and would be even shorter. You'll see signs for both options once you start on the trail.
Difficulty: Medium. It's fairly steep throughout the hike, but the difficulty rating I gave here is mostly because of the terrain. It's pretty rocky and requires some careful navigating at points. It's not uncommon to slip a little bit, so be prepared with good shoes to handle the path.
Terrain: Rocky, somewhat steep. It was fairly dry when we went in winter, but you would not be able to hike this after rain - too much mud!
The trail map is shown below, courtesy of OutLife.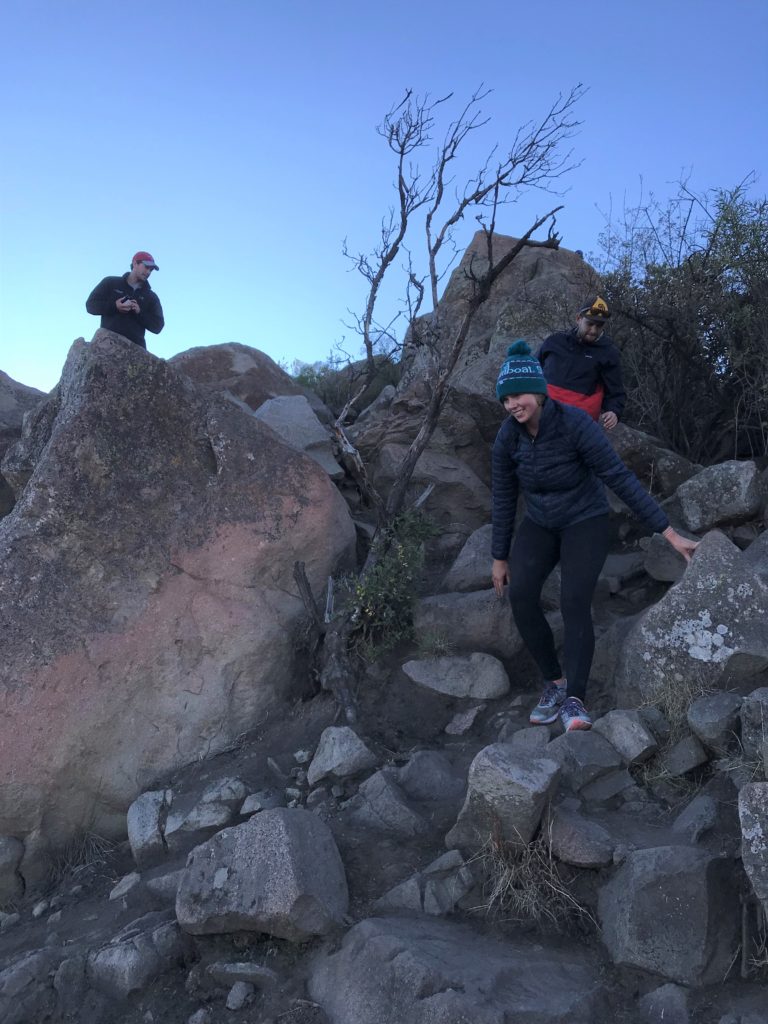 The path isn't always well marked, but you can follow the general direction of the trail and others around.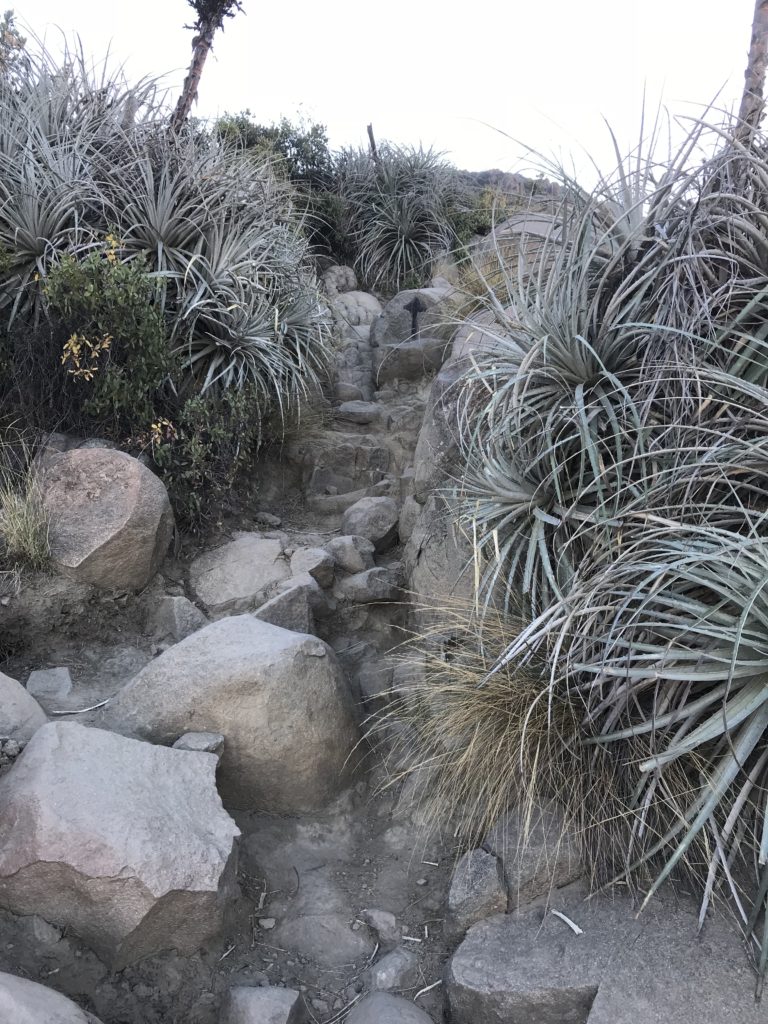 Note the rocky parts below that would be likely be very muddy if it rained recently: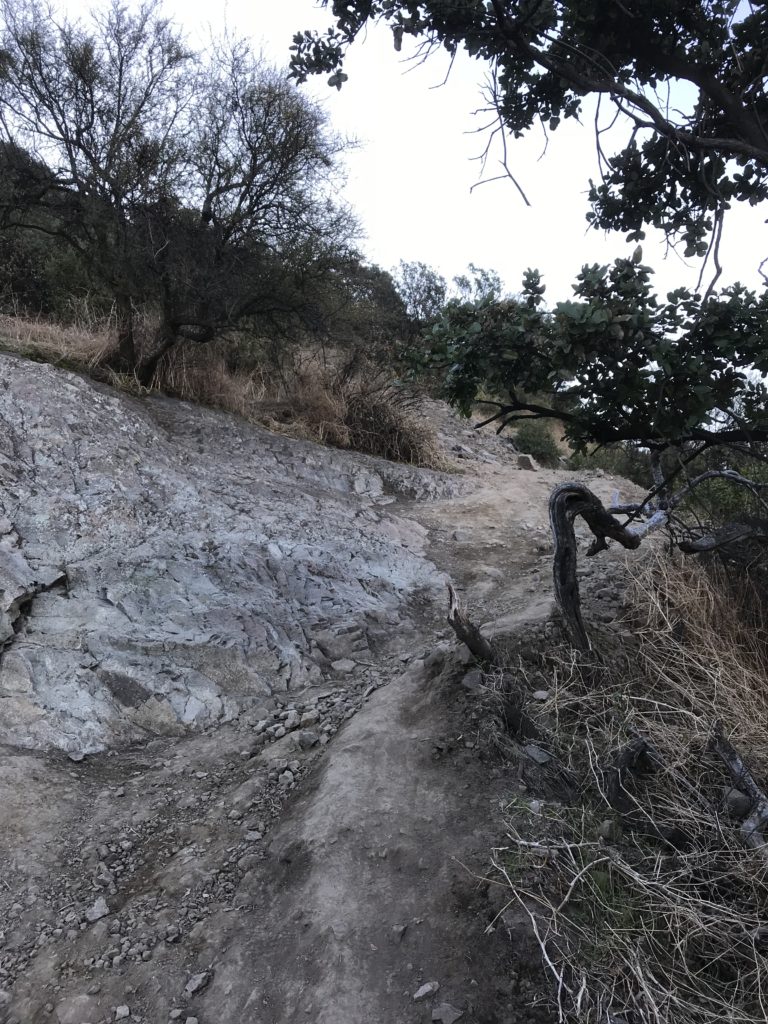 What to Bring
It's a fairly short hike, so you shouldn't need much, but it's always better to be prepared! I recommend the following:
Hiking backpack
Hiking shoes
Water
Sunscreen
Small snack
Hat/sunglasses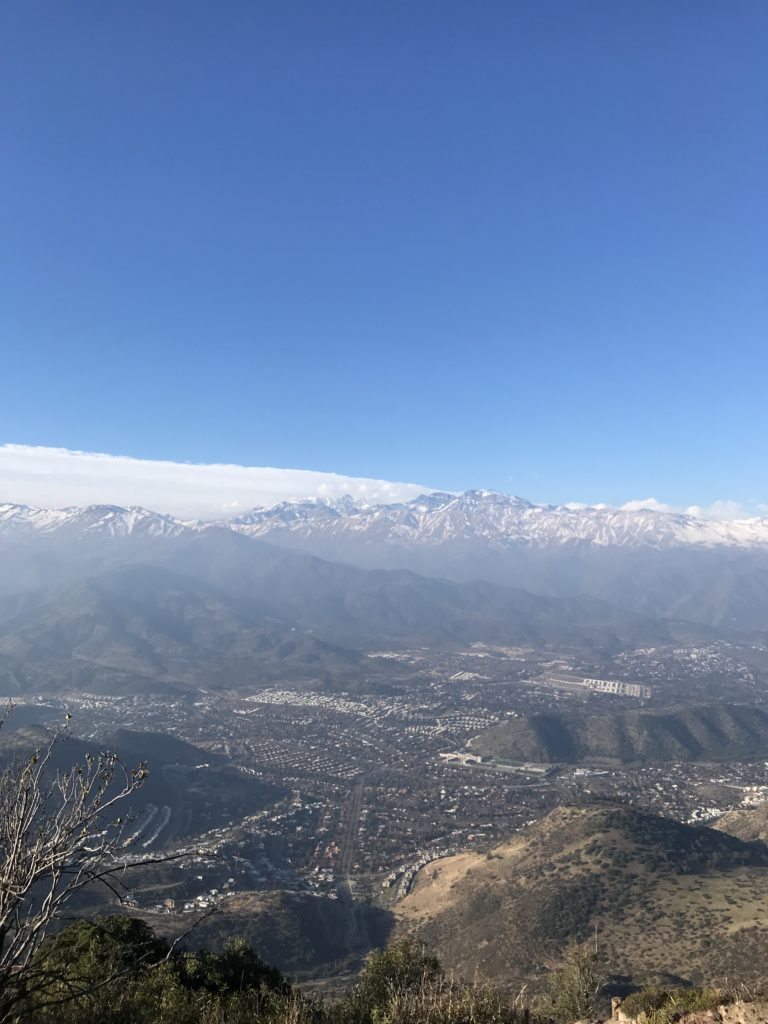 Overall it's a great half day hike and great panorama of the city if you are looking for something active to do in Santiago. If you have any other tips, leave them below!!