Yes. 2 Minutes. Kale so easy you can make for any meal, any time!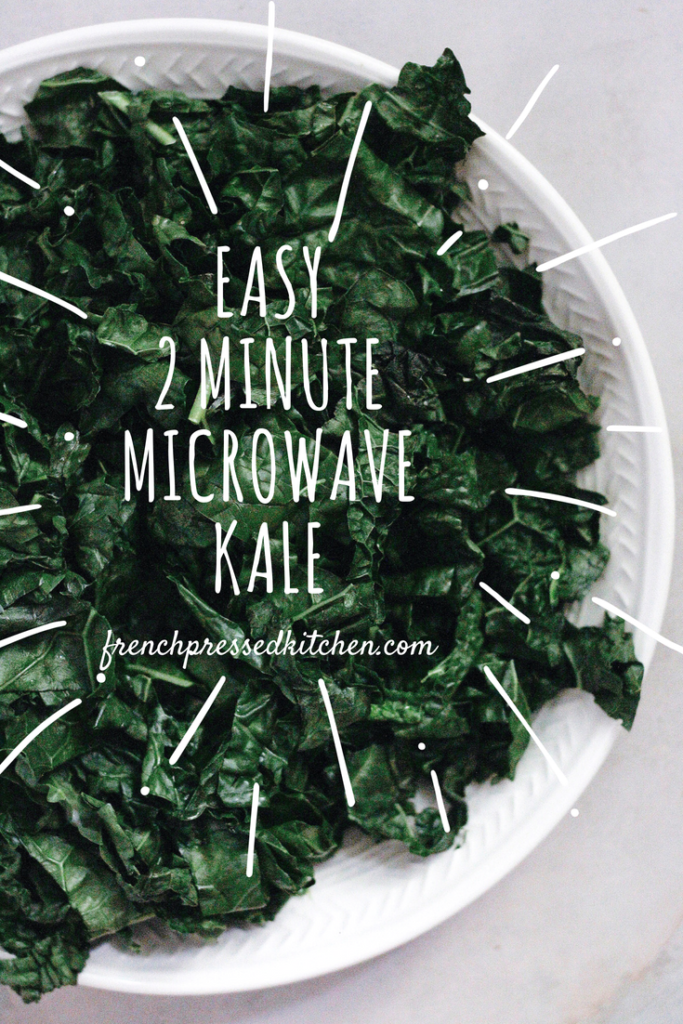 Sometimes I'm in a rush and don't have time to do the whole stove top and fancy recipe for my greens. When you just want something simple and light, this is a great go-to! I love cooking kale this way because you can control how much it cooks (just a tad, not overcooked), and it's so FAST!! Win win.
The trick to this recipe is to dice up your kale - this is a good medium chop, but you can do even finer if you want a nice shredded look. Then just put it in a bowl, sprinkle with some water (a few tablespoons or spoonfuls), and pop into the microwave for 2 minutes (less if you have less kale). I use a microwave splatter cover
over the dish to help the steaming process.
Here's my before - it's stacked high in this wide bowl!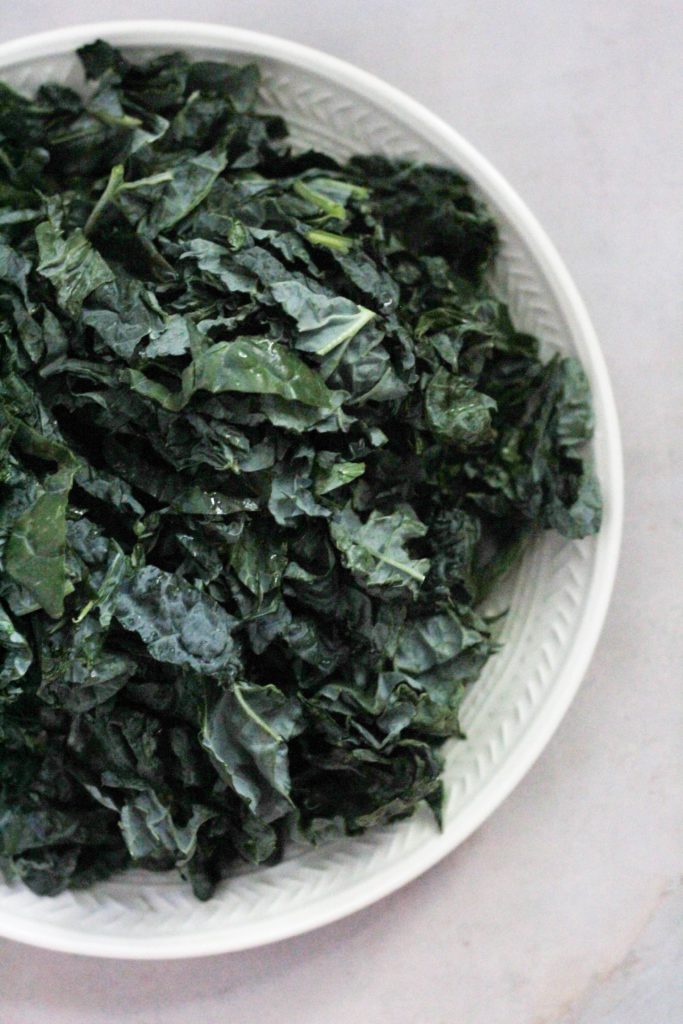 After!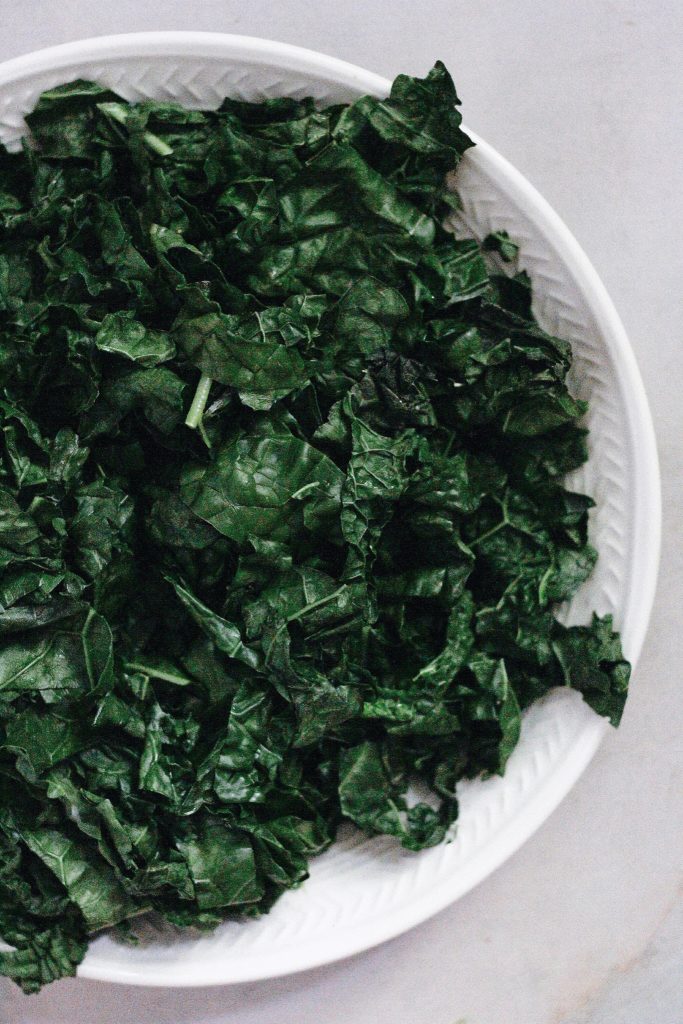 Top with some fresh lemon juice + salt and you're good to go for a great side dish. You could also toss it in a light vinaigrette or any other citrus-y sauce for a bright finish.
I had mine for breakfast with sauerkraut + leftover protein (I used steak!) + kale.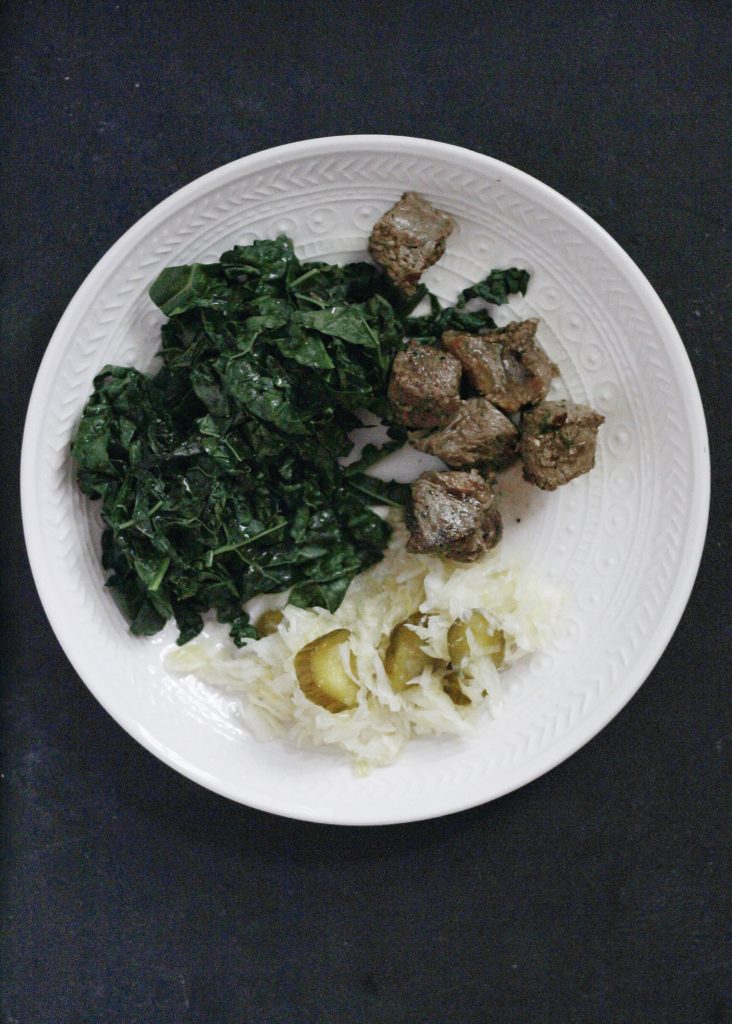 Get your greens, and enjoy!
Easy 2 Minute Microwave Kale
A super simple recipe for 2 minute microwave kale. Make your meal beautiful and nutritious by adding greens!
Ingredients
1

large bunch of kale

washed and de-stemmed

2-3

Tablespoons

water

1

Tablespoon

fresh lemon juice

Salt

to taste
Instructions
Chop (fine or medium is fine - depends on your preference) or shred kale.

Add all the kale to a large bowl and sprinkle with the water. If you're using more kale, add a tad more water.

Cover the bowl with a microwave cover and cook on high for about 2 minutes (less if you are using less kale). If you don't have a microwave cover, toss the greens every 30 seconds or so to encourage the steaming process.

Remove and let cool slightly, tossing a few times with a fork.

Sprinkle with lemon and sea salt, then toss to combine. Enjoy!