Finding restaurants while traveling is, well, a hobby of mine.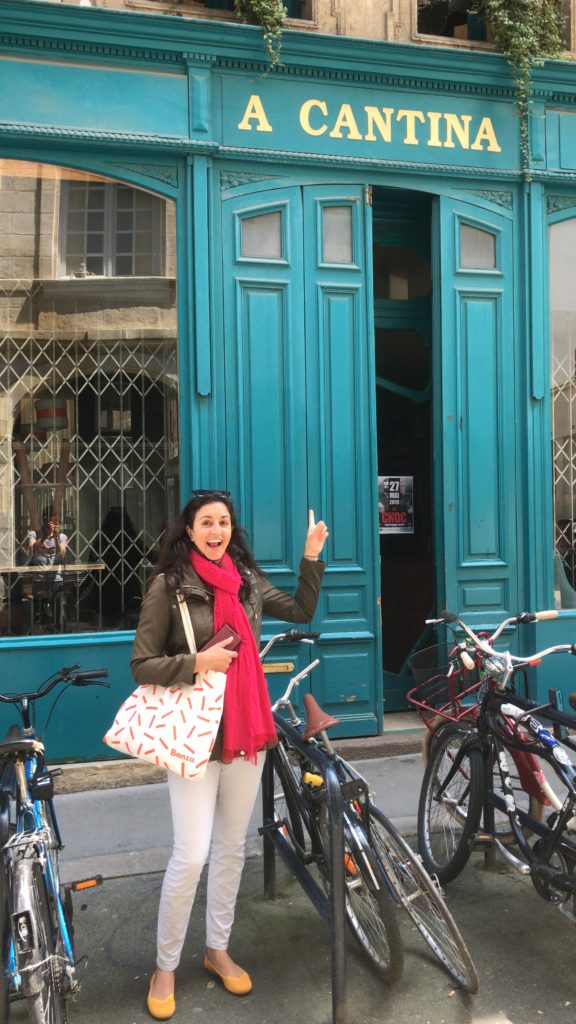 It's not an activity I take lightly. Likely due to the vigor and frequency of my cooking at home, I have probably higher than average expectations for a restaurant. If I'm going to pay for a meal out at a restaurant, it should be something special that's either new, or something I can't make at home - and hopefully at a spot that's relaxed and not too toursity. While traveling, finding healthier options is also a passion! I love trying local foods and dishes, but after a meal or two of heavy things or tapas, I'm in the mood for a big old SALAD (or any other veggies usually).

So many traditional foods and dishes in France are inherently a bit heavier - cheese, cream and butter based. Not the best for the lactose intolerant folks such as myself :). BUT, there are also some great options popping up, including more recently, some vegan restaurants! The variety of food in cities is definitely increasing across the board, but I have been especially excited to see this in France, where I'm spending almost half of this year! The suggestions below for restaurants (and a few coffee/bakery spots) is certainly not an exhaustive list, but some great options I've found this year. I'll be continuing to update as I try new ones!! Enjoy if you go!!
Restaurants
22 Rue Sainte-Colombe
My first vegan experience in Bordeaux!! The bowl plates are filling enough that you won't even need the side of bread - that's saying a lot in France. They serve full meals, as well as snacks and drinks such as fresh pressed juices and lattes if you're looking for an afternoon pick me up. Try the Mediterranean bowl for a delightful and refreshing mix of flavors.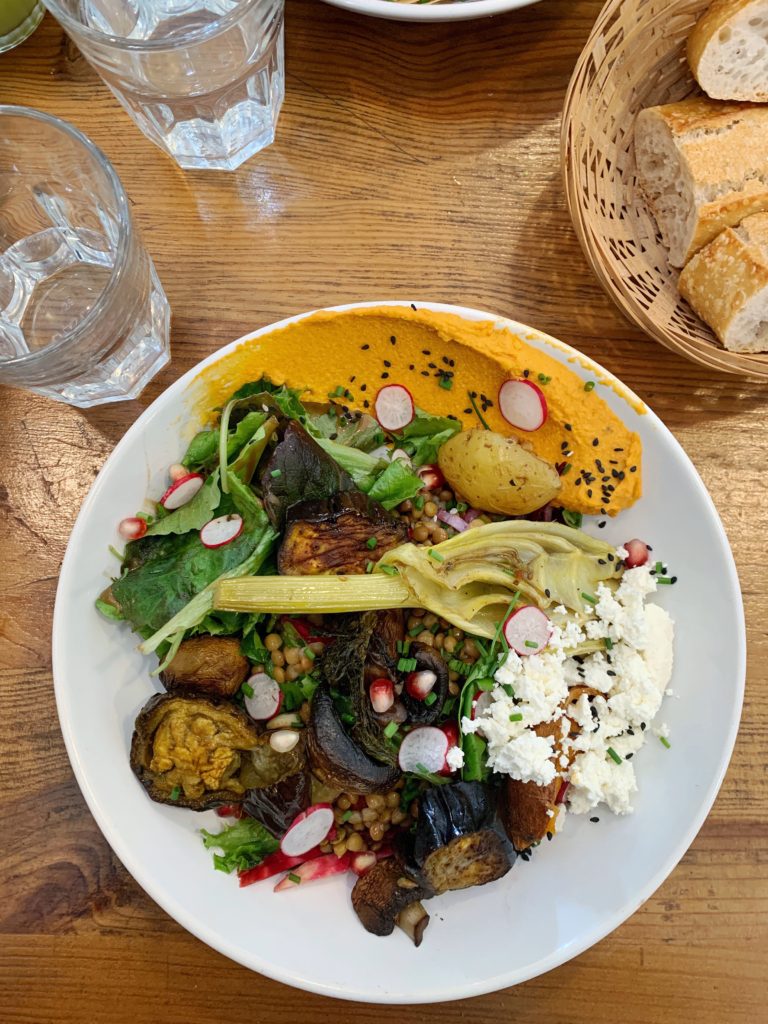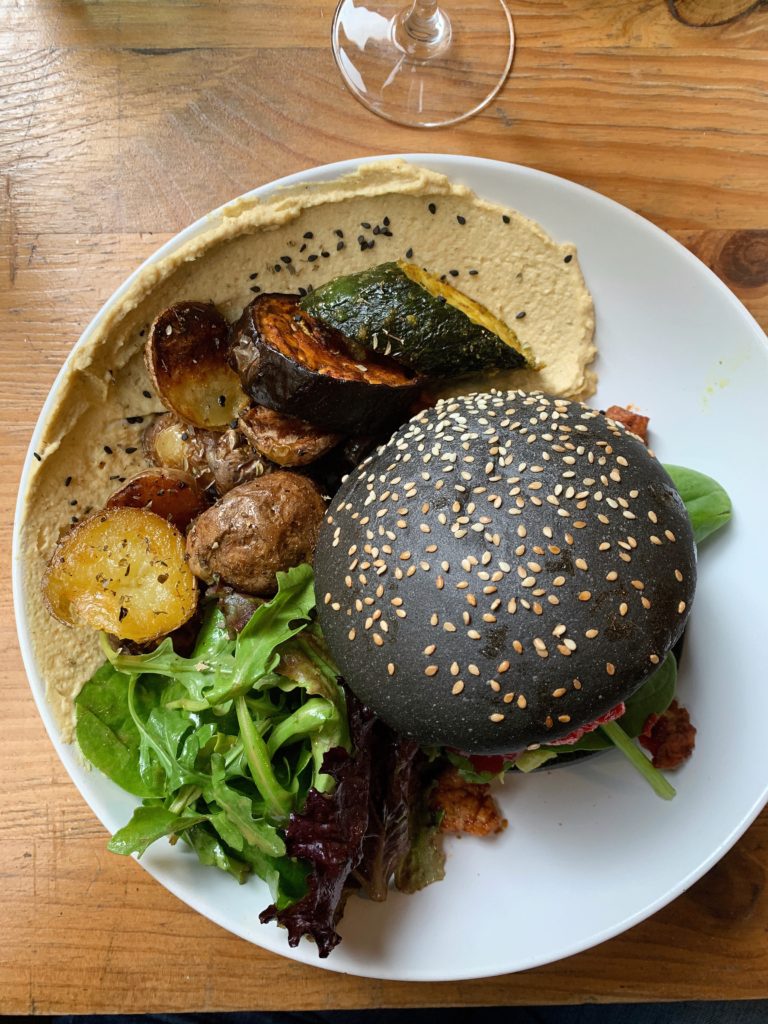 Sel et Sucre
5 Rue du Palais de l'Ombrière
If you're looking for a solid crepe experience, this is it. The restaurant has cute decor from Bretagne all around, and is located on a quieter street. The prices are affordable (including drinks), and the savory crepes (gallettes) are correcte, as the French would say.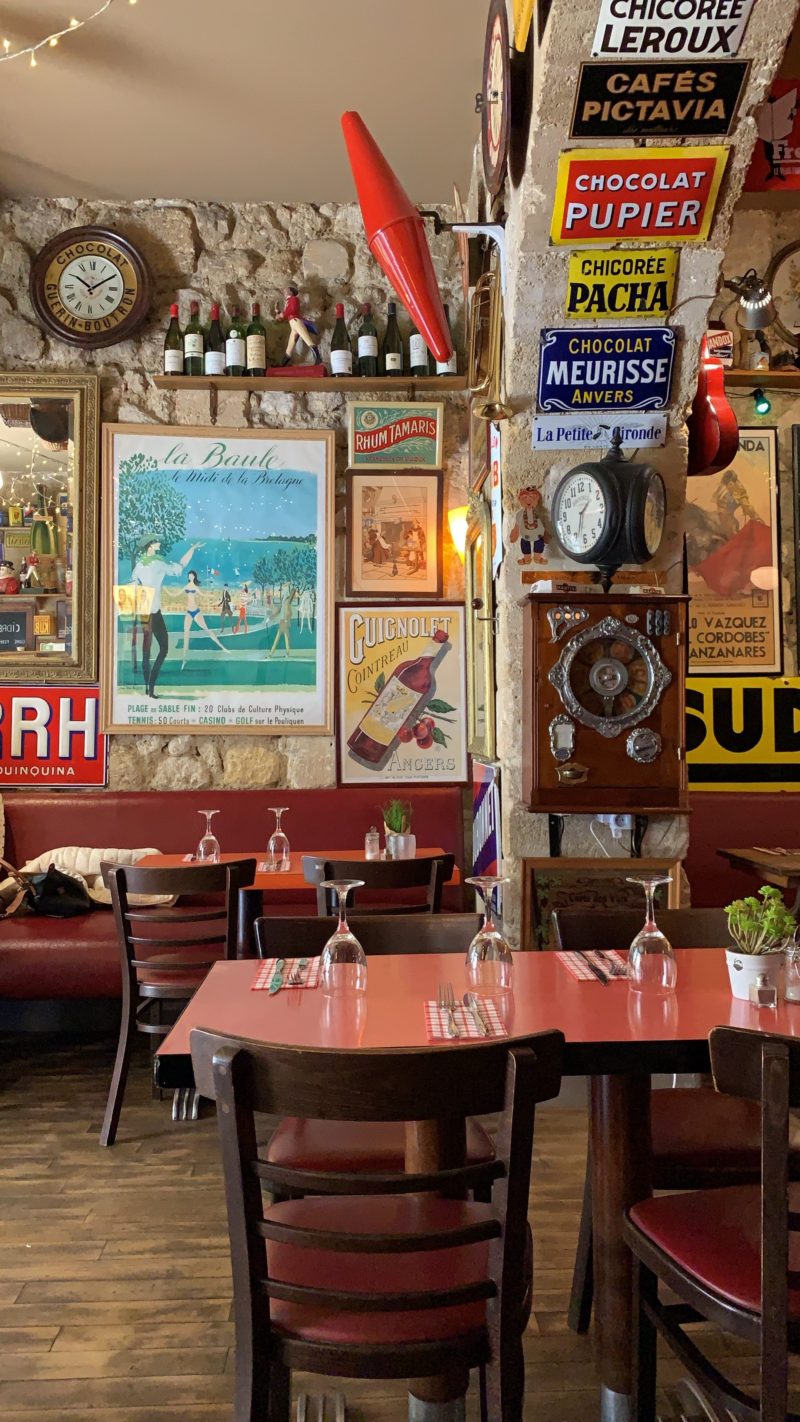 12 Place du Parlement
This quaint restaurant did not disappoint on the food or decor front! The menu is strong, with some stellar tartines and salads at affordable prices. Snag a table out front for a view of the square, or inside upstairs to enjoy the cute interior decorations.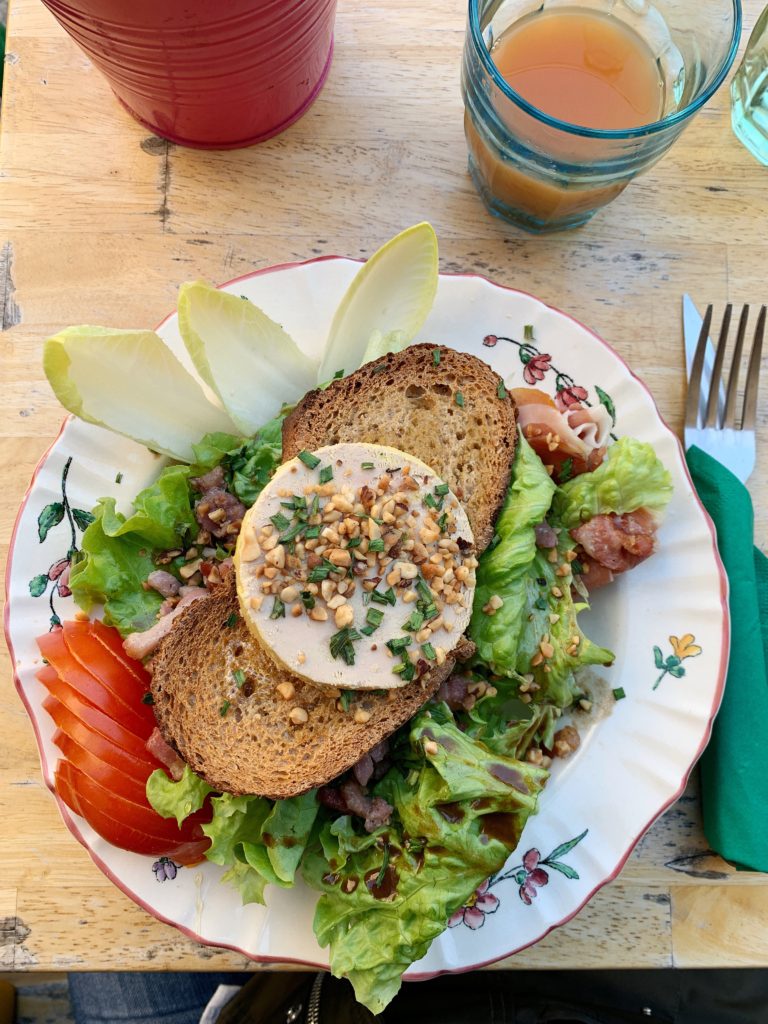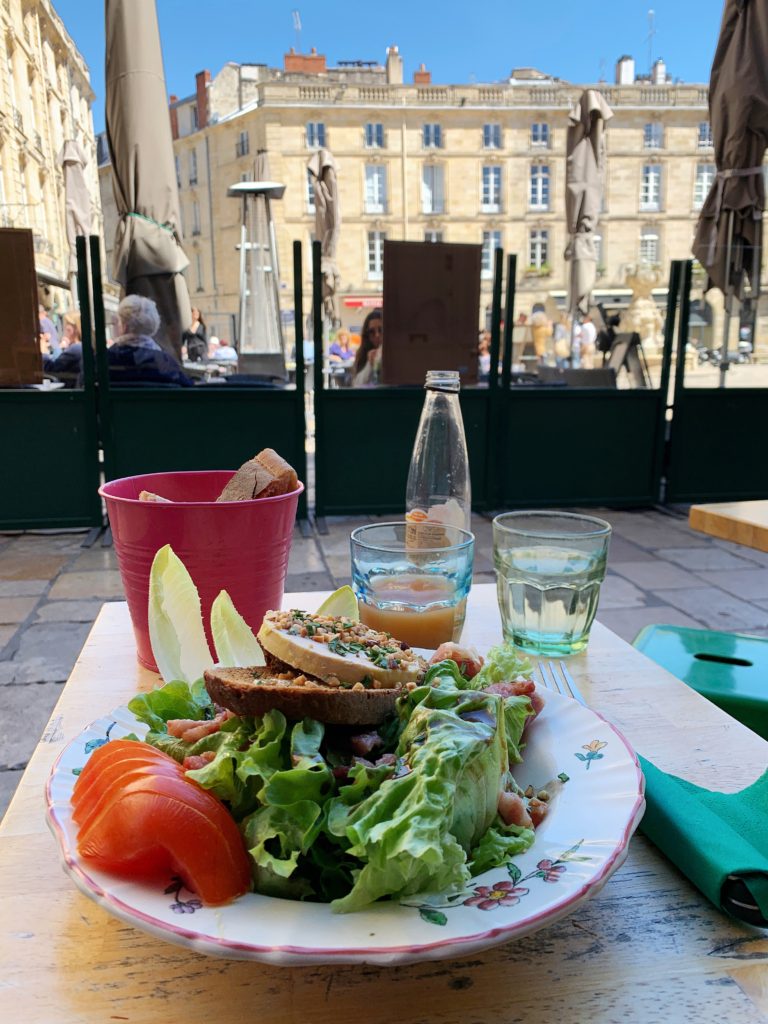 13 Rue du Serpolet
Small, cute spot for good Korean food near Place Camille Julian. The glass noodles are filling, and the bibimbap looked great, too!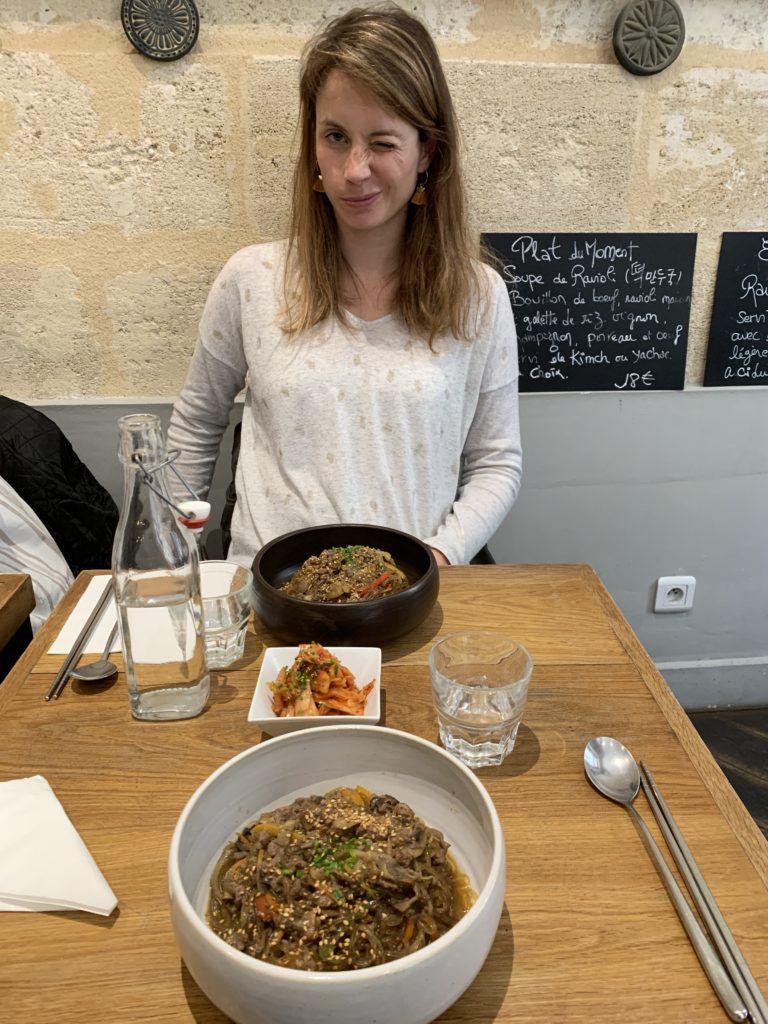 21 Rue Guadet, Saint-Émilion
This one is actually outside of Bordeaux, in a small town called Saint Emilion, known for its location in the heart of Bordeaux vineyards. Cafe Saigon is a Vietnamese restaurant off the main drag, just secluded enough to feel a bit more local. Expect high quality dishes paired with a strong Bordeaux wine menu!
Bakeries
7 Rue Ravez, and 157 Rue Judaïque
Amazing bread and unique pastries, including croissants of different layered flavors (raspberry, chocolate, etc!). Lots of good classics, as well as new favorites. The Rue Judaique location is out of the center, but cute enough that it's worth the walk. Be prepared to order quickly as the line move fast!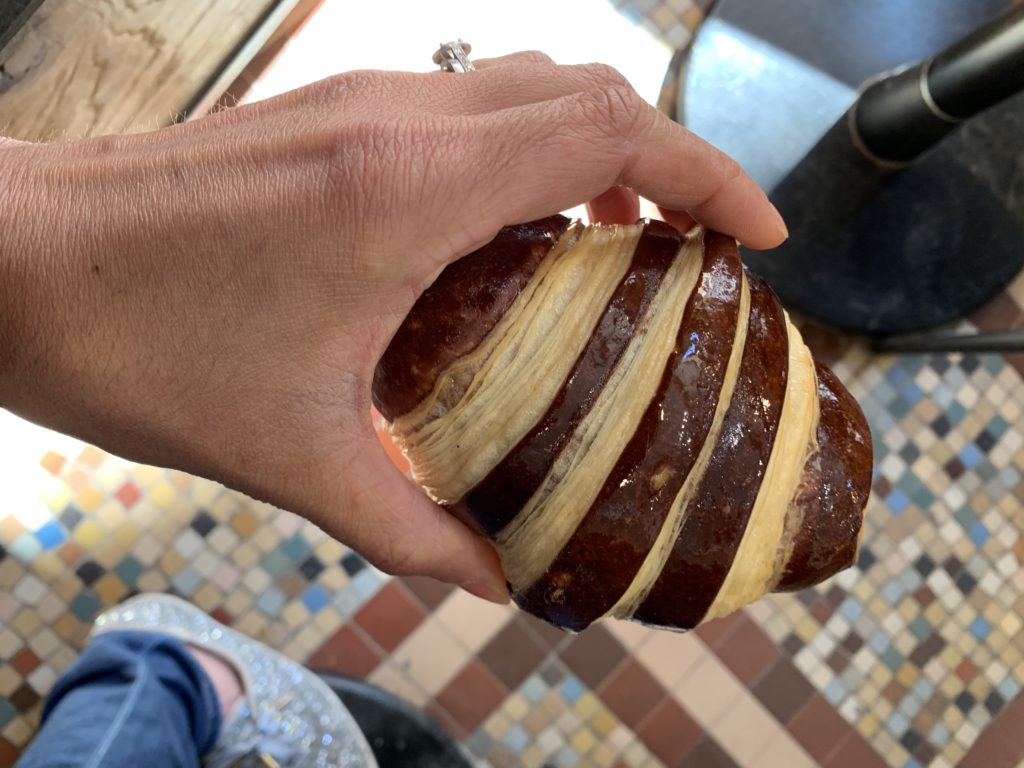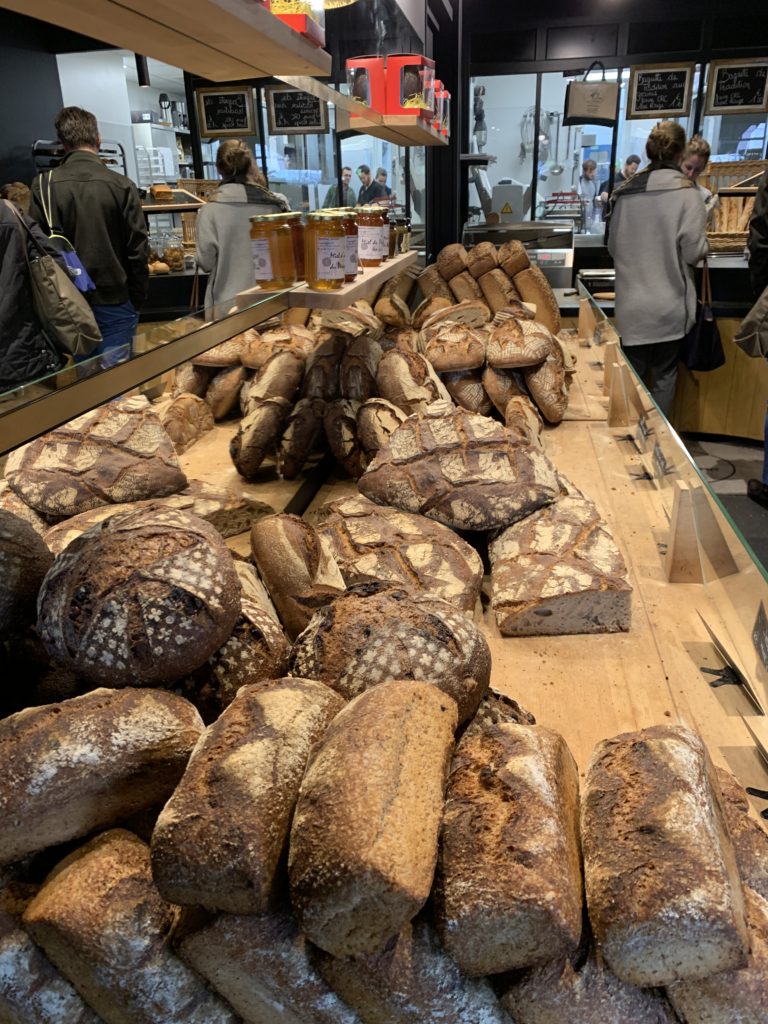 More to come as I keep exploring. Let me know if there is anything else I should check out!