What up friends? Enjoying the beautiful weather here in D.C. – especially the dry heat!!
The weekend started out on a productive note, with Pedro and I organizing a few home things on Friday night. We picked out a few more furniture pieces to switch out (out with the Craiglist, in with the wedding gift items, yay) and fixed up our new budget!!
Saturday started off early, but on a great note. I made a mini microwave mug of oats – super simple, but delicious. I microwaved ⅓ cup rolled oats, unsweetened almond milk and cinnamon for one minute, then stirred it all up with some almond butter, chia and let it sit to thicken. Topped it with more almond butter, honey, blueberries and chia. So good, and so easy! AND, was so excited to see that it got the most likes EVER on Instagram! Thanks, guys!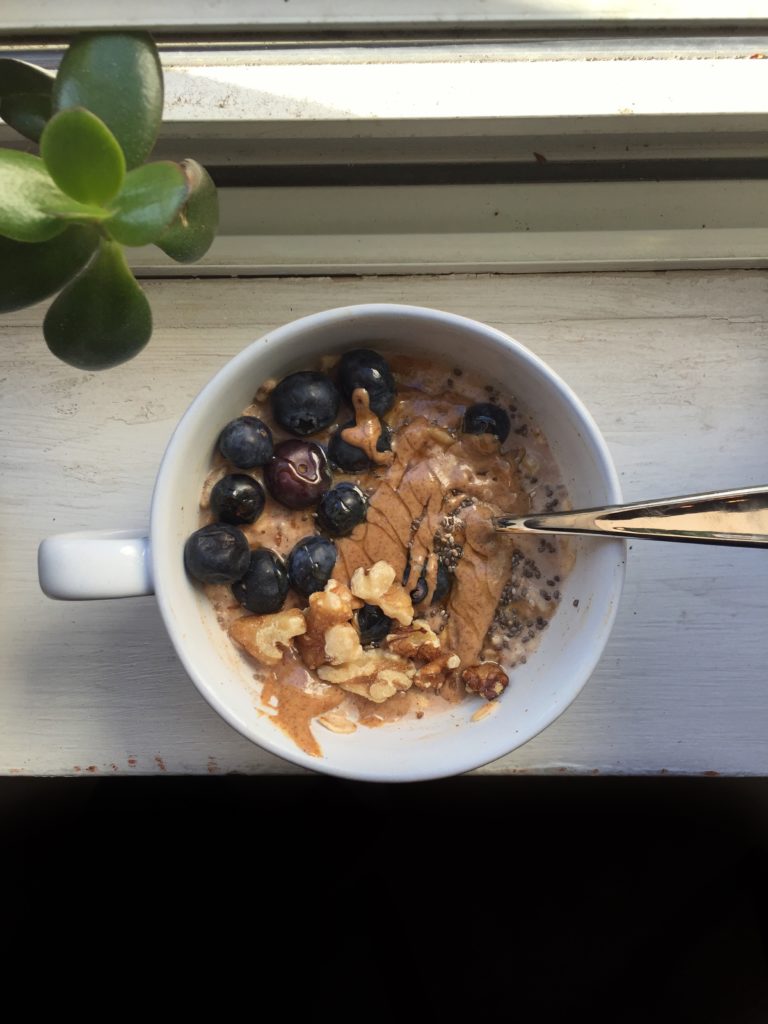 After enjoying these oats, I headed to physical therapy and then to an outdoor gym class (Arlington Sports Conditioning, if any of you are in the area 😊.  I hadn't been in a while and was more tired than usual! Headed home to meet Pedro and then we were off to brunch with friends. We went to The Bird in D.C. and enjoyed the duck confit and fried chicken benedict with biscuits. The latter stole the show!!! We'd definitely return for it. The duck confit was also very good, but we decided the fried chicken was the best. We also tried our first scrapple – tasted like stuffing, in a good way!
After brunch I stopped in at La Colombe in Blagden Alley, my favorite spot for coffee in D.C. 😊 Got the usual, my almond milk mocha. It has just the right amount of sweetness!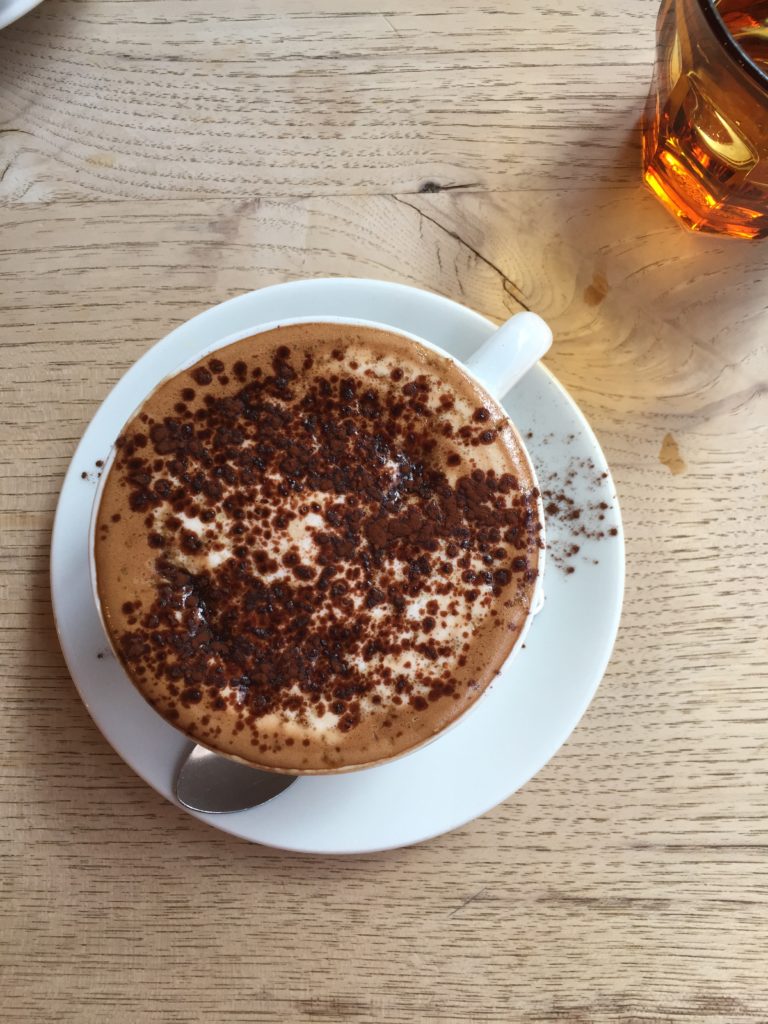 Obviously my weekends center around food…so up next was dinner 😊 We were feeling something a little lighter and I had picked up stuff earlier in the week for this sesame + tofu zoodle dish from Pinch of Yum. I had to improvise a little since we were short on sesame oil and soy sauce (subbed avocado oil and coconut aminos) but this was soooo good! I loved how the tofu crisped up a bit and soaked up the ginger and garlic. We made the zoodles with a little hand julienne cutter and ate them ALL (1 zucchini per person!). I thought the zucchini would be too raw but with sauce they were great.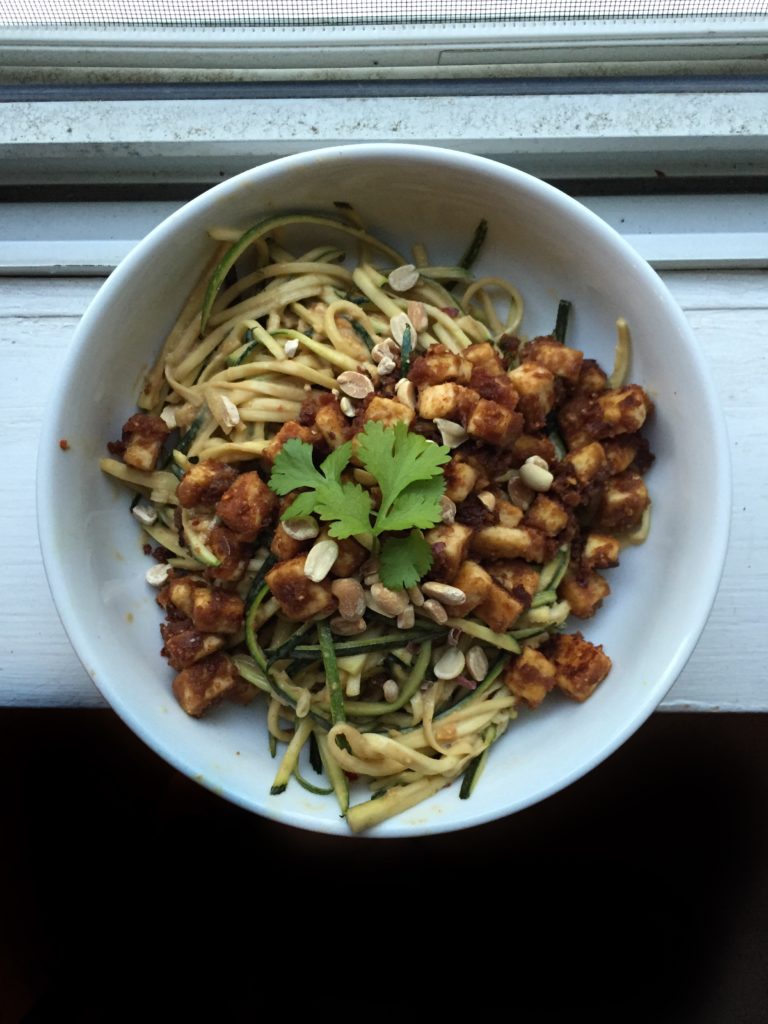 We ended the night over drinks with friends at Baba in Clarendon. Highly recommend for the atmosphere and cocktail selection!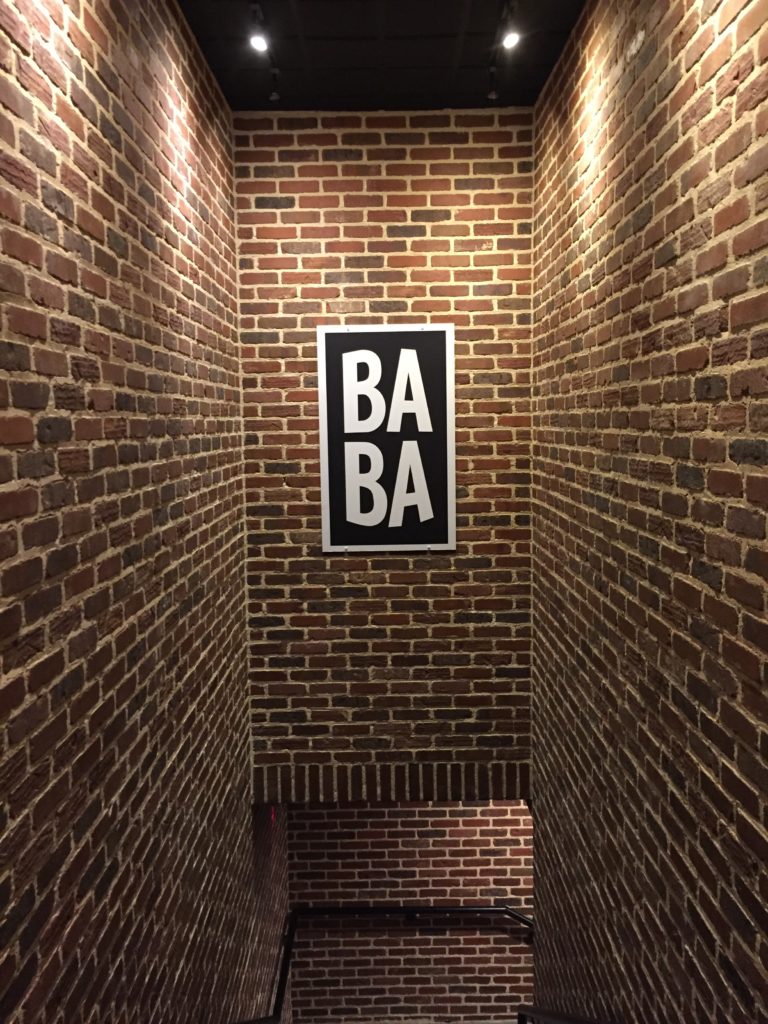 And finally, rounding out the weekend with these HASH BROWN WAFFLES!!! This was the original inspiration for finally ordering a waffle maker and it did not disappoint. We had some frozen shredded hash browns to use up and I thought this would be the perfect occasion. I defrosted them in the microwave, then mixed it up with an egg and BOOM! Into the waffle maker. Mine is non-stick so I didn't need to add too much oil and they crisped up well. The longer you leave them the crispier they get, and I suspect if I put a little less "batter" it would get crispier as well. Best served immediately!! We added spinach, bacon, eggs and leftover roasted onion to round out the meal 😊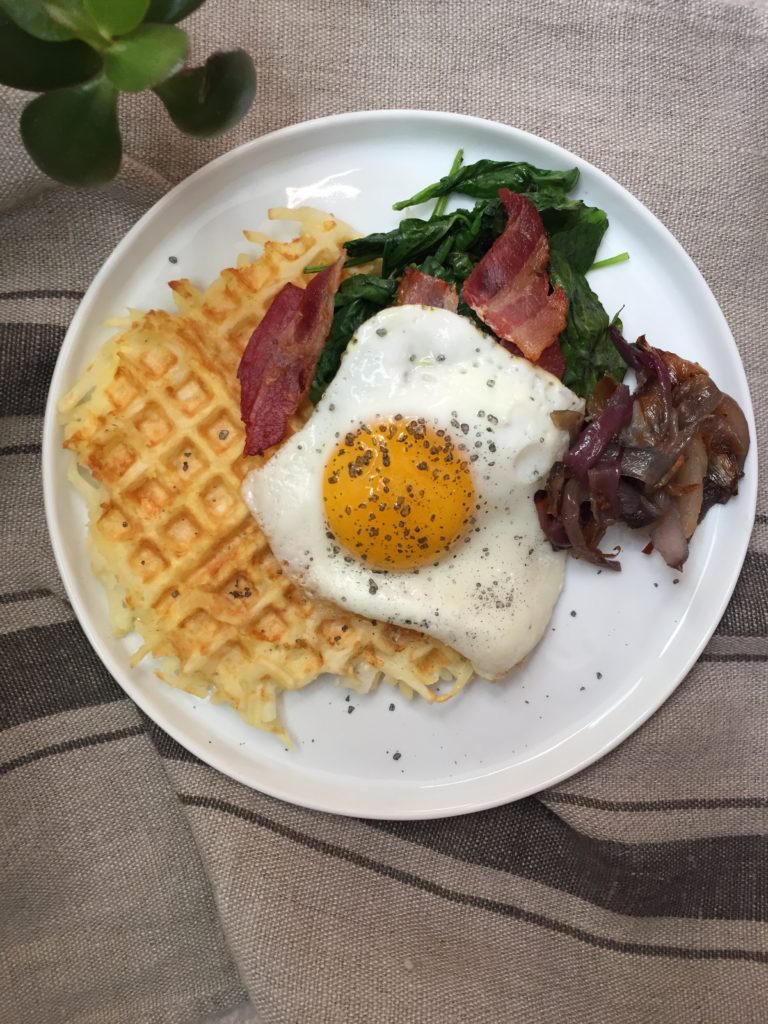 We snacked the rest of the day, picnicking at the National Arboretum and planning some healthier meals for the week (Vegan enchiladas! Salads!) and vacation things (always!). The weather was perfect and we just camped out in the lovely open area. Champagne was a bonus 😀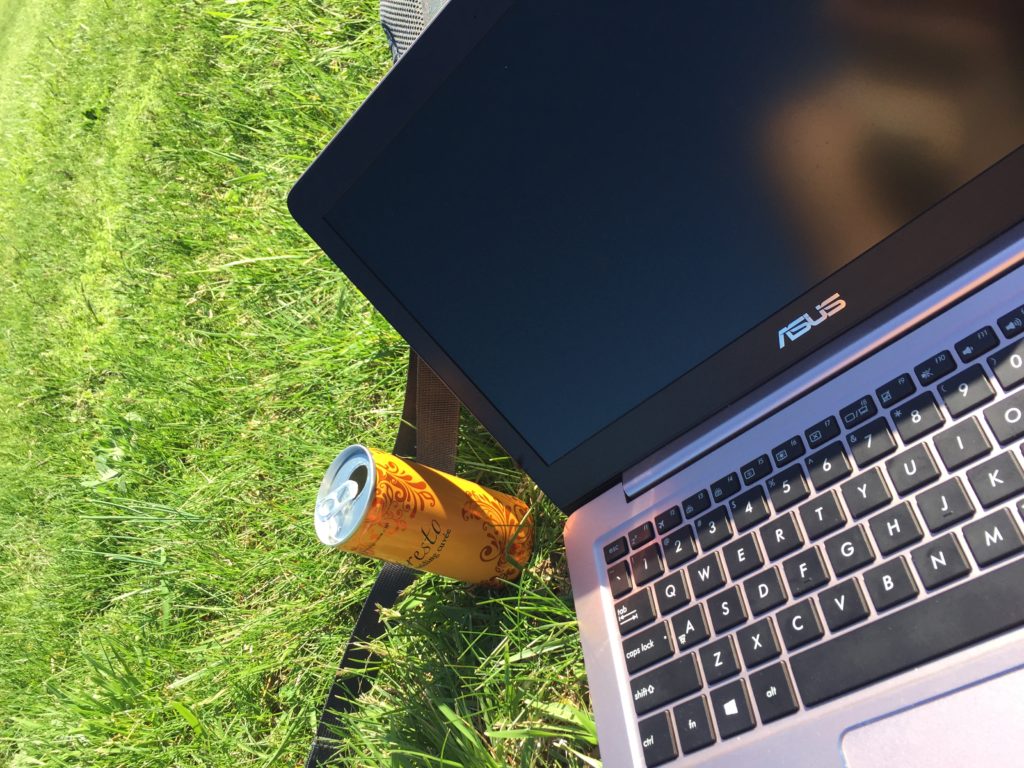 Now don't you wish you could work like that every day?