Hello, friends!! Popping in post vacay to share a simple but delicious meal we made this week.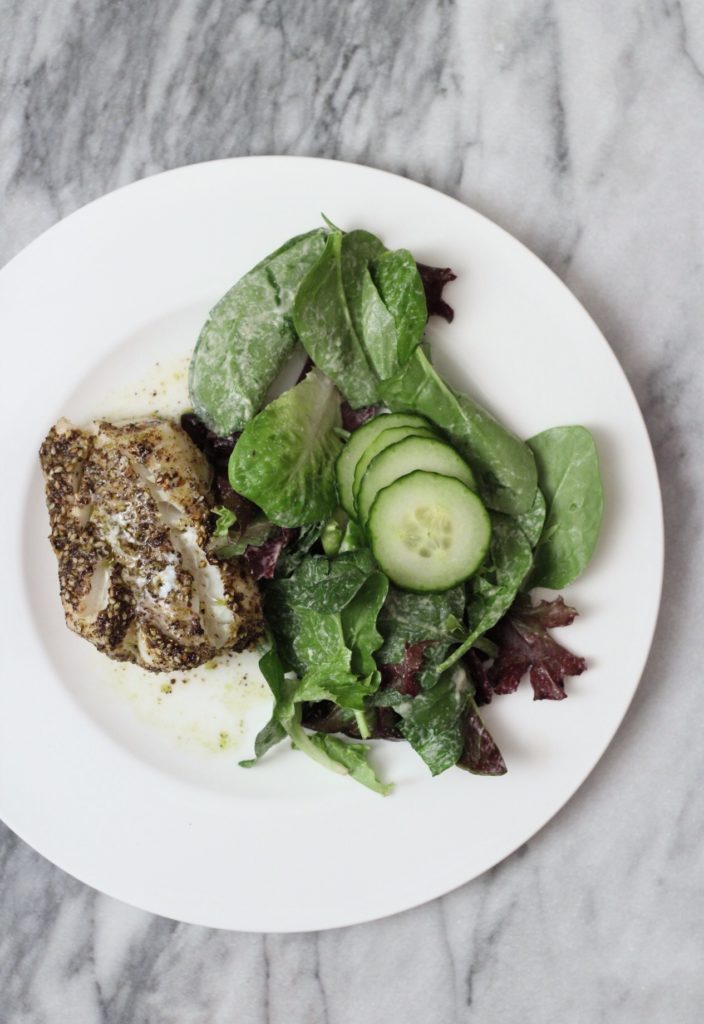 Mr. P and I were in the mood for some lighter things, especially salads. I've been lacking salad inspiration lately so we just got a spring mix from Whole Foods to serve as our base. Can't go wrong with light greens and a good dressing. I think as the warmer weather rolls in I'll be more creative with chopping up raw veggies (cabbage, carrots, peppers, oh my!) and mixing in some fresh, in season fruits. For now, something simple!
I had this awesome Mediterranean spice mix that I wanted to use (thanks, Amy!) because I had been staring at it for a few weeks. You can find it here. This mix was just olive oil and spices, so we slathered this on our cod filets, placed in a glass baking dish and let the oven do the work. We ended up cooking it on 400 for 25 minutes because these guys were pretty thick!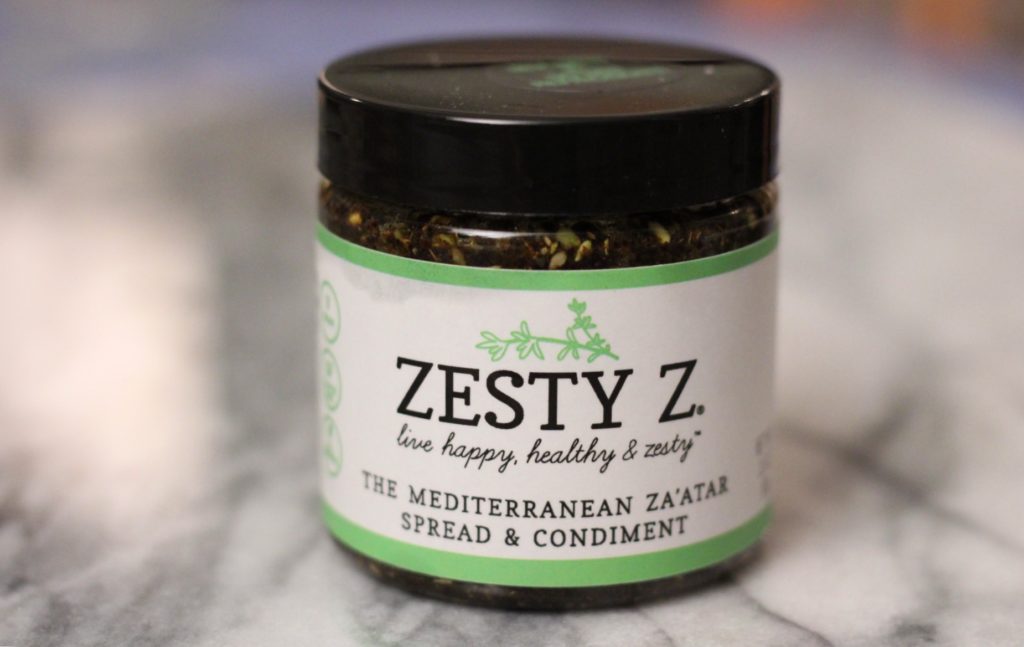 Here's a pic of the dish…after we took out our dinner portions because I was too excited. End temperature was just around 140 degrees. I highly recommend a meat thermometer
– it really helps prevent from overcooking, especially for fish!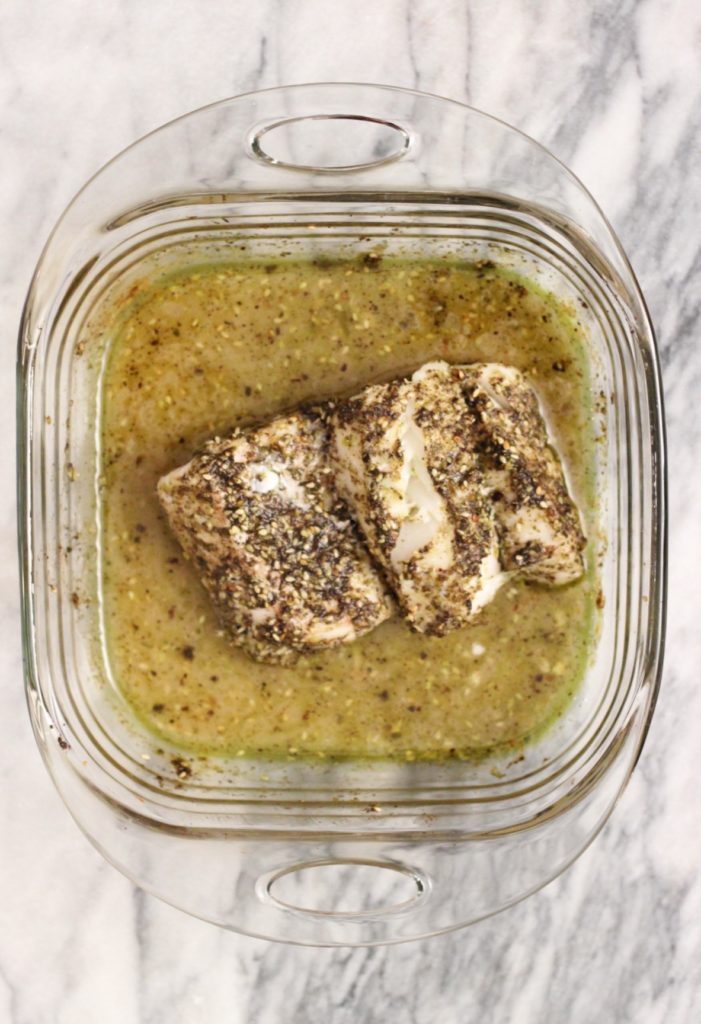 Then for the salad I mixed up a quick dressing of lemon, tahini, olive oil, salt and pepper. I ended up adding a little water to thin it out as well. Tossed the lettuce, served with fish and done! Better than my chips + dip dinner the day we got back from vacation.
Hope you can find some inspiration in this simple, healthy and delicious meal. Spices and a good homemade dressing go a long way!
Mediterranean Cod + Salad
A light but flavorful fish + salad meal, perfect for lunch or dinner!
Ingredients
Fish
4

cod fillets

or other white fish

2-3

Tablespoons

za'atar mix

or a combination of olive oil, sumac, oregano, salt, thyme and sesame seeds
Lemon Tahini Dressing
1

Tablespoon

tahini

1

Tablespoon

olive oil

1

Tablespoon

lemon juice

I like mine citrus-y!

Splash of water

Pinch

of salt

Pinch

of fresh ground pepper
Instructions
Heat oven to 400 degrees.

Prepare the cod by patting the fish dry, then covering the spice mix and placing in a glass baking dish.

Bake for 15-25 minutes, depending on the thickness of your fish. I took the fish out at 25 minutes when it had reached about 140 degrees F.

Prepare the dressing my mixing together the tahini, olive oil, lemon juice, water, salt and pepper. Adjust to taste (you can add more olive oil or tahini to mellow out the lemon if you like it less citrus-y.).

Toss the salad with the dressing, then serve with the fish!
Notes
The dressing was a generous portion for two. I made more for our lunches the next day, but you could stretch it for 4 small servings as well!