Do you have a go to healthy side dish? If I'm ever going to a potluck and need a last minute veggie dish, I can usually whip something up with greens and other pantry item (nuts, dried fruit, etc.) and then use this as the dressing. It's definitely my go-to recipe, and it's great every time. And so simple.
It works great on other dishes too, from quinoa salads to marinades. I typically make a single serving as needed, but you can definitely create a big jar of it to have on hand. The recipe is quite forgiving; I usually just estimate based on how much I want to make, using equal parts oil and vinegar as my guidelines.I like the stronger taste of the vinegar, but if you prefer something a bit lighter (or if your vinegar is really strong), you can reduce this a bit.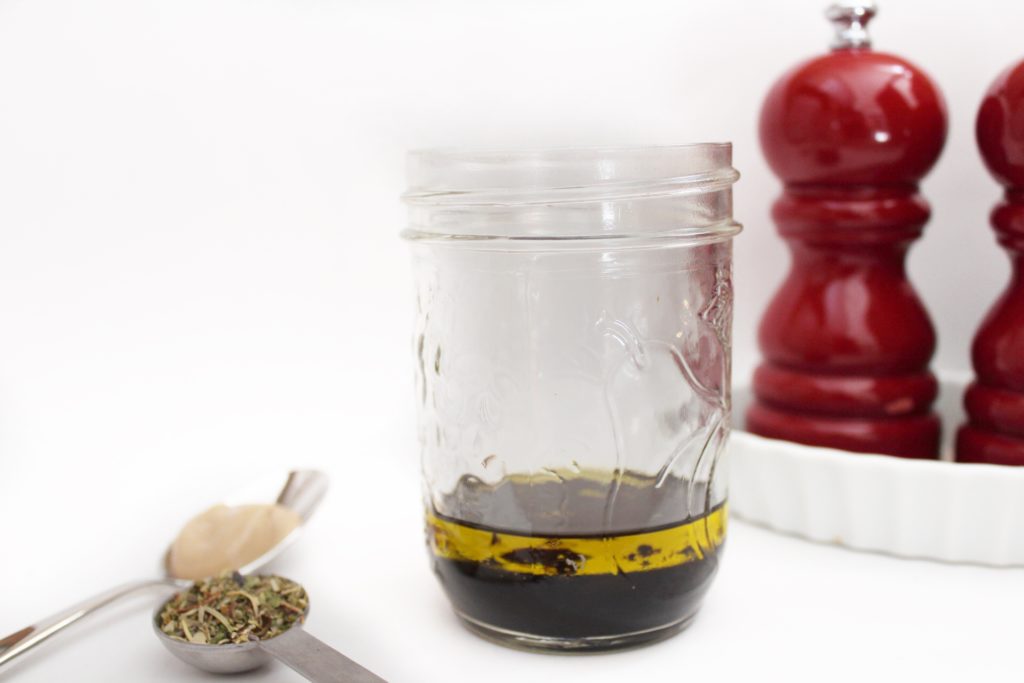 A few notes about ingredients. I suggest a good quality vinegar, as you can taste the difference between a bitter vinegar and a smoother one. You can experiment with different kinds of vinegar, too – lately I've been using up a fig balsamic vinegar that I purchased in Philly at The Tubby Olive. I used to make this recipe with a bit of chopped garlic – also great - but I now leave it out for my husband who is rather anti-garlic.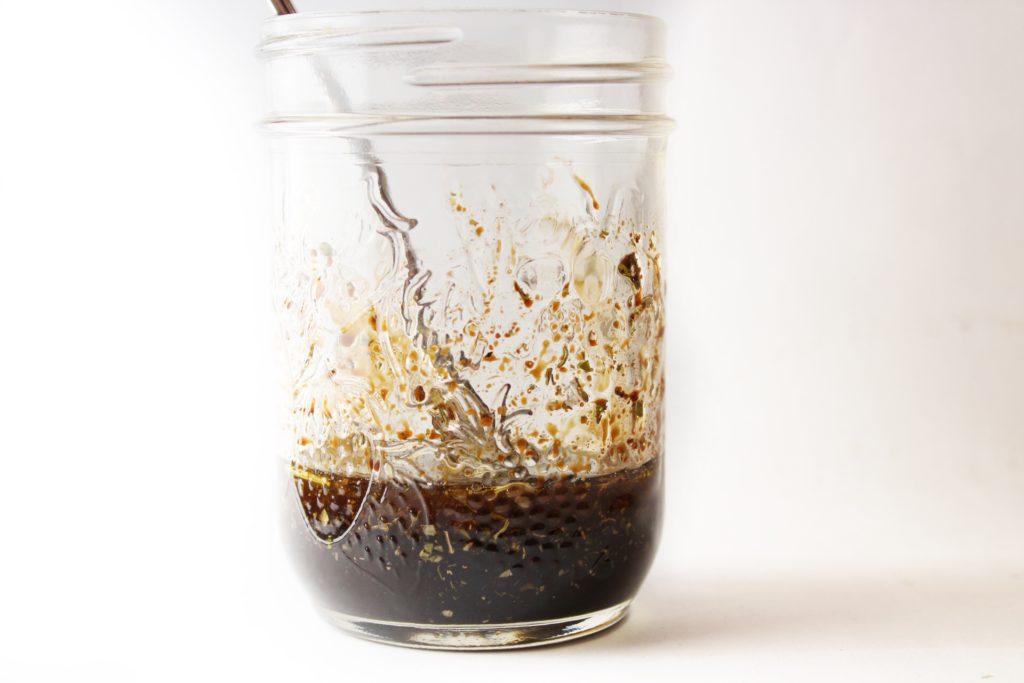 The dressing will last for a while – the herbs blend in nicely and infuse over a couple of days! So make a big batch and enjoy your greens!
Herb Balsamic Vinaigrette
My go to recipe for balsamic vinaigrette. Put it on greens and/or grain salads!
Ingredients
Ingredients

Olive oil

⅛

cup

good balsamic vinegar

⅛

cup

good olive oil

1

tsp.

ground mustard

½

tsp.

herbes de Provence

Pinch

of salt

Pinch

of black pepper
Instructions
Combine equal parts olive oil and balsamic vinegar in a jar or bowl. Add in the mustard, herbs, salt and pepper. If using a jar, secure the lid and shake until combined. If using a bowl, mix vigorously with a spoon or whisk.

Adjust seasonings (mustard, salt, pepper) to taste.
Bon appétit!