Currently feeling so inspired by this pantry clean out // leftover curry stir fry!! This came together on a whim but is my versatile base for any Thai curry dish that I make. Plus, it took less than 20 minutes to pull together. Win.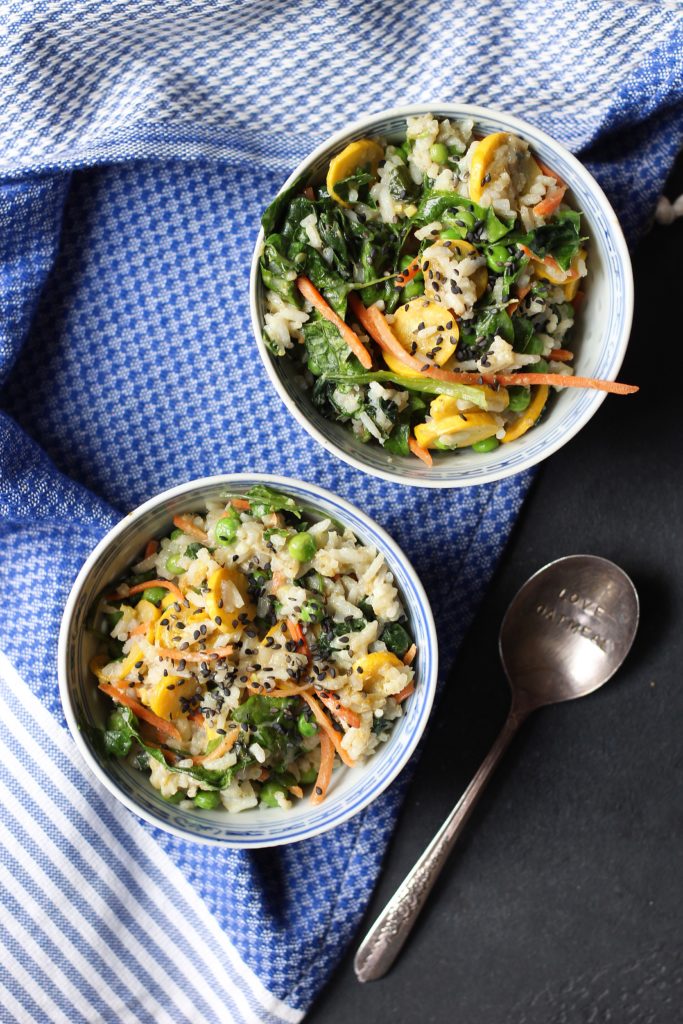 I loved this dish because it was
+ fast
+ easy
+ delicious
+ used up leftovers
+ didn't need a real recipe!
So let's walk you through the process!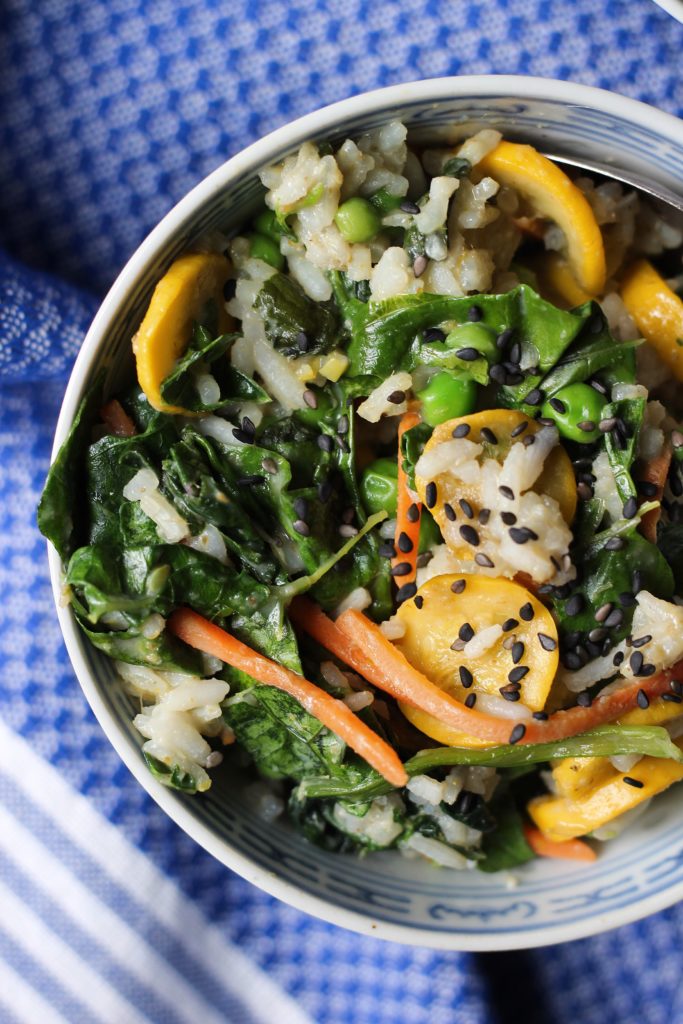 I always start out sauteeing some leftover veggies - green onions and yellow squash in this case. Your "harder" veggies that need a little more softening like carrots, onions, or potatoes are other good options to start with. I ended up adding some shredded carrots and frozen peas hidden in the freezer. Broccoli or green beans (fresh or frozen) would work great, too. This is a pantry clean out meal, so use what you got 🙂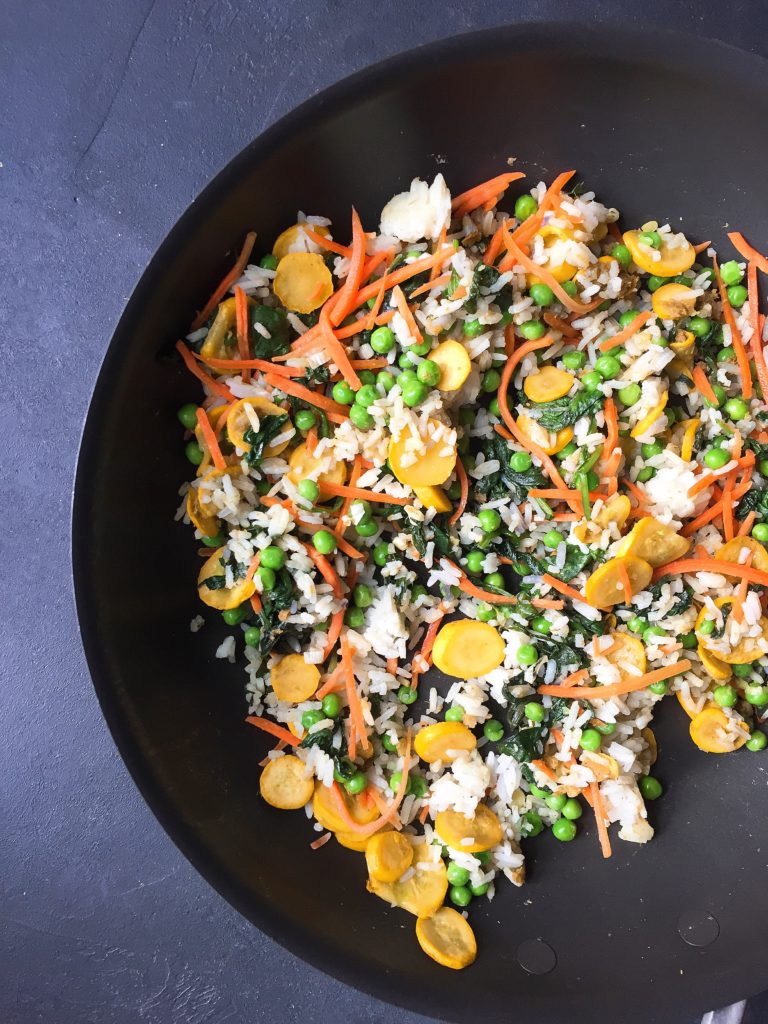 Next, I add several big spoonfuls of curry paste and mix it all in until even. The curry paste
I use (shown below!) already has a good bit of sodium, so I used that in place of salt. After it was all mixed in, I threw in some leftover rice and sauteed greens I had on hand. I told you, pantry clean out! Empty out the tupperware! You can skip this and just do veggies, or have fresh rice on the side, too.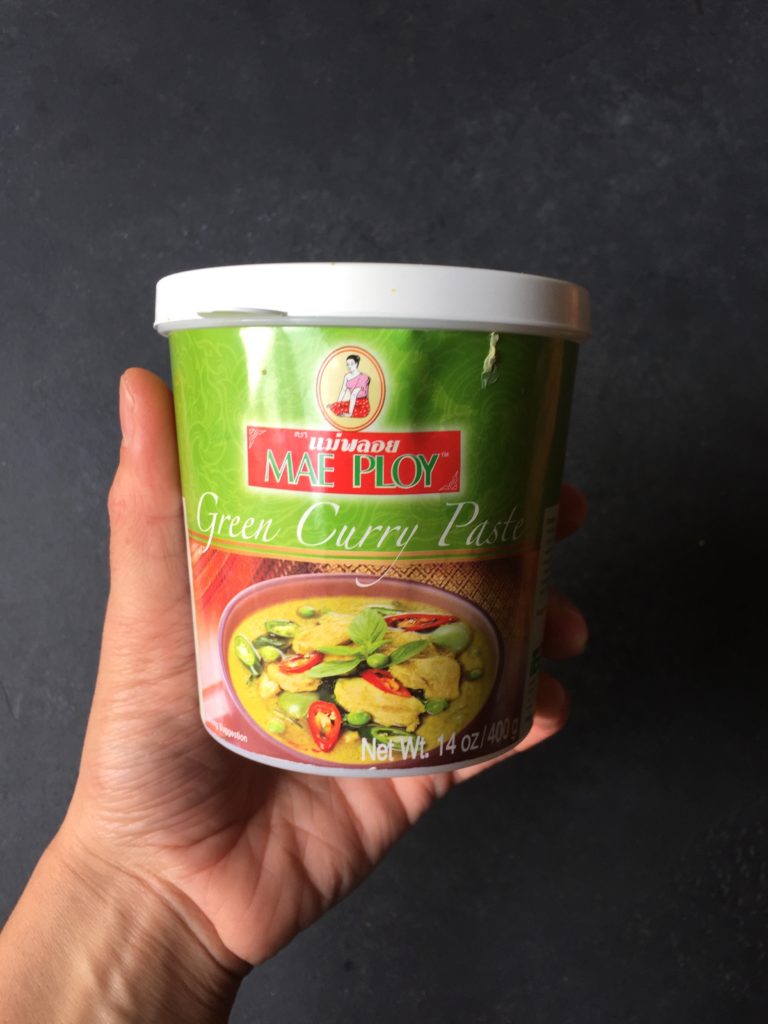 Finally, I added in about a ⅓ cup of coconut milk that I had leftover from my paleo gnocchi dish. You could add more to make it more curry soup-y, but even a smaller amount will give some good flavor. If you leave out the milk all together, you'll get more of a crispy stir fry.
Finally, I add some greens on top (this time, kale) at the end to keep it fresh and healthy 🙂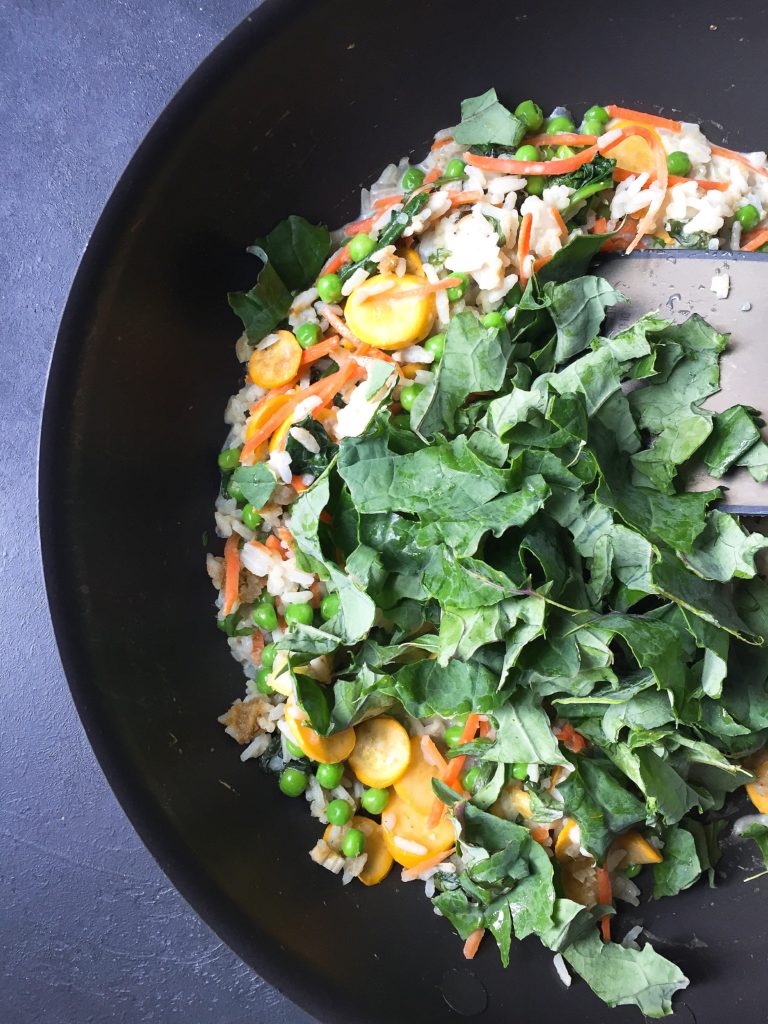 Mix it all in, then serve and garnish with any toppings you have on hand.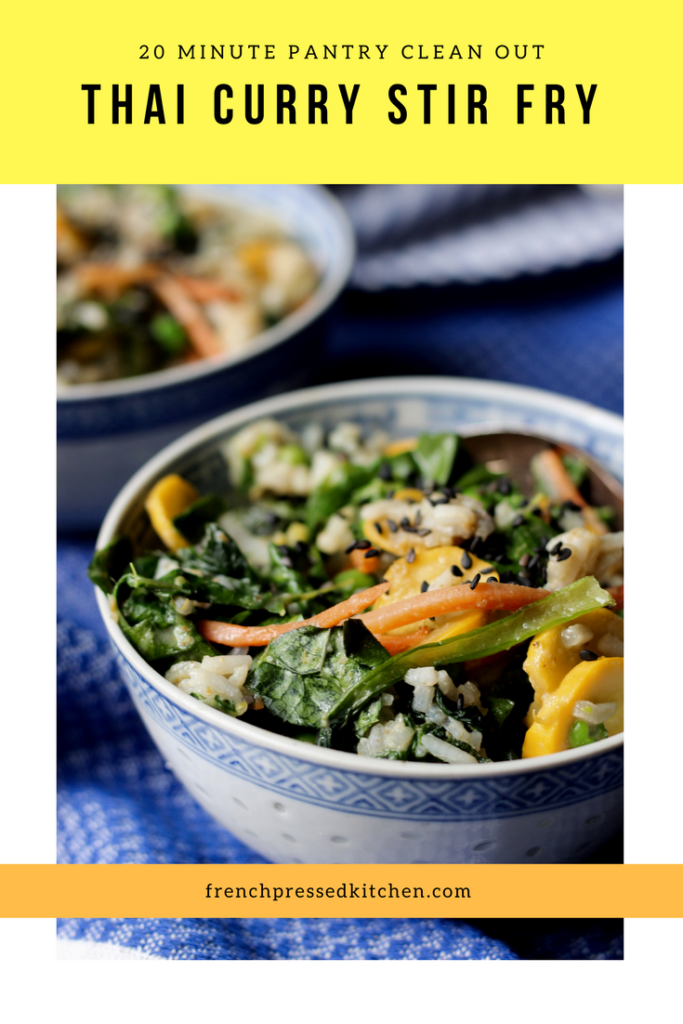 I included the recipe below for guidelines for your next stir fry, but encourage you to be creative and use what you have on hand 🙂
Pantry Clean Out Curry Stir Fry
A quick and easy Thai curry stir fry, adaptable for different veggies, proteins and spice levels - make it from anything you have on hand!
Ingredients
Curry Ingredients
1

teaspoon

oil

for sauteeing

2-3

cups

of mixed vegetables

onions, garlic, carrot, squash, potatoes

1-2

Tablespoons

Thai curry paste*

1

cup

rice or other grain

bulgur, wheatberries

1

cup

leafy greens

kale or spinach work great

Coconut milk
Optional Garnishes
Crushed peanuts

Chopped cashews

Scallions

Sesame seeds

Cilantro
Instructions
Heat a pan over medium heat, then add the oil and vegetables. Sautee until softened.

Add in the curry paste and stir to combine evenly. It may be a little lumpy, but will even out later when you add the milk and rice.

Mix in the rice and coconut milk. A small amount of coconut milk works well for flavor, while more (~ 1 cup) will result in more of a soup-y stir fry). Heat everything until warm and evenly cooked.

Add the leafy greens at the end, stirring for just a minute to wilt slightly.

Serve in bowls and garnish with all the things!
Notes
* The green curry paste shown above is pretty spicy so I used about 1 big Tablespoon. I find that some other curry pastes require more for more quantity for added flavor.
Bon appetit!