Better late than never...here we are with the September Winedown recap!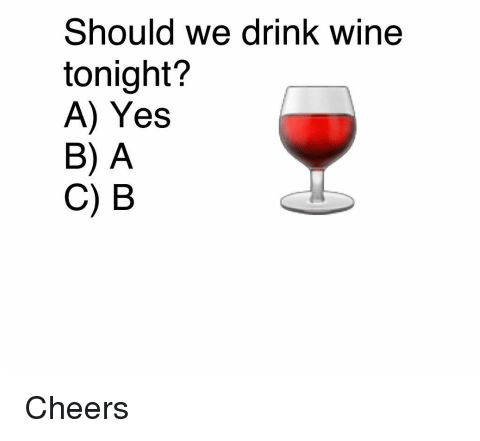 Pedro pulled out all the stops in August, taking home the crown with his shrimp ceviche and white wine. Summer perfection! For our September get together the theme was.......VEGAN!! You bet I was pumped! There tends to be a lot of dairy at Winedown so I was excited for a theme that would be more stomach friendly for me 🙂
Here's the lineup - see if you can guess who won before reading to the end!!
Dish 1: Pumpkin Sage Gnocchi paired with a Sparking White (me!)
After the usual deliberation, I finally settled on homemade pumpkin pasta with a "butter" sauce made with Earth Balance. Fall recipes were already coming out and I was inspired by a Pinch of Yum recipe that called for sage to complement gnocchi. Sold! A little early in the season for pumpkin but I went with it 🙂 The fried sage was sooo tasty. Need to do that more often.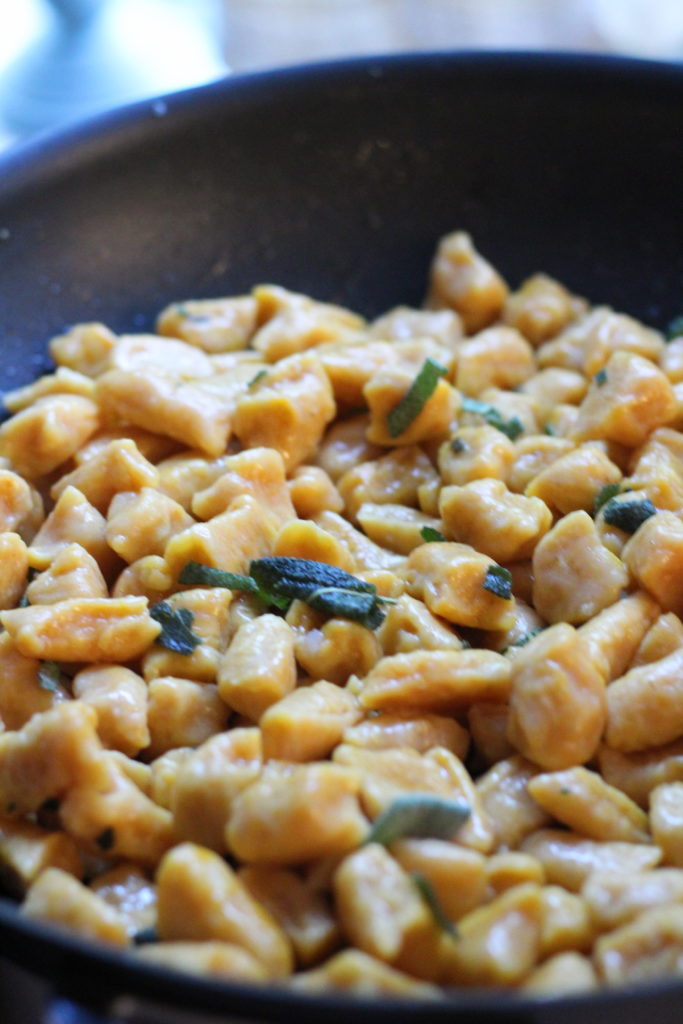 Dish 2: General Tso's Cauliflower paired with Riesling
This is another one I loved and would definitely make myself. GT crushed the veggies with this sweet and spicy combo. I could've eaten the cauliflower all day and definitely got seconds of it.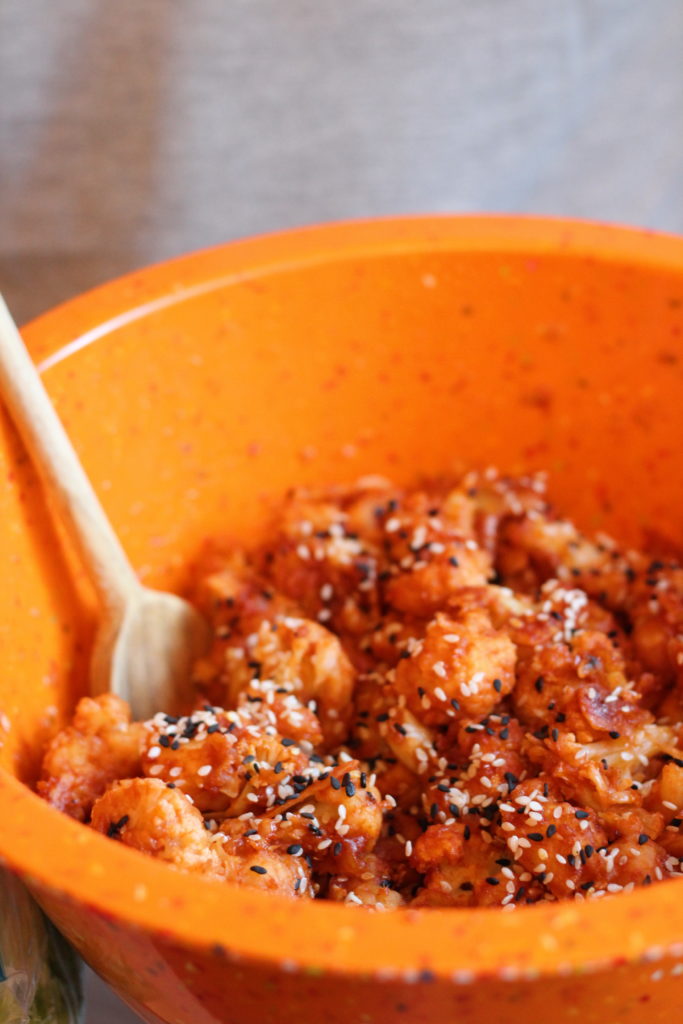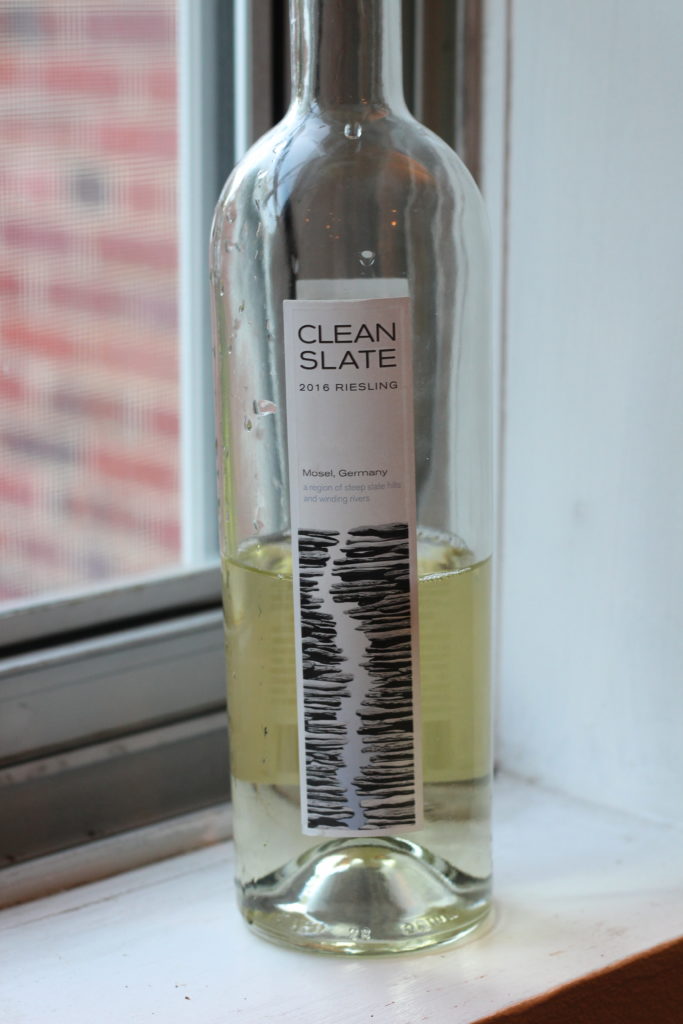 Dish 3: Mushroom Pasta Dish paired with a dry red
Appetizer to entree transition began with Kim!! Serving up a gluten free, vegan mushroom pasta. I loved this dish - so flavorful and creamy!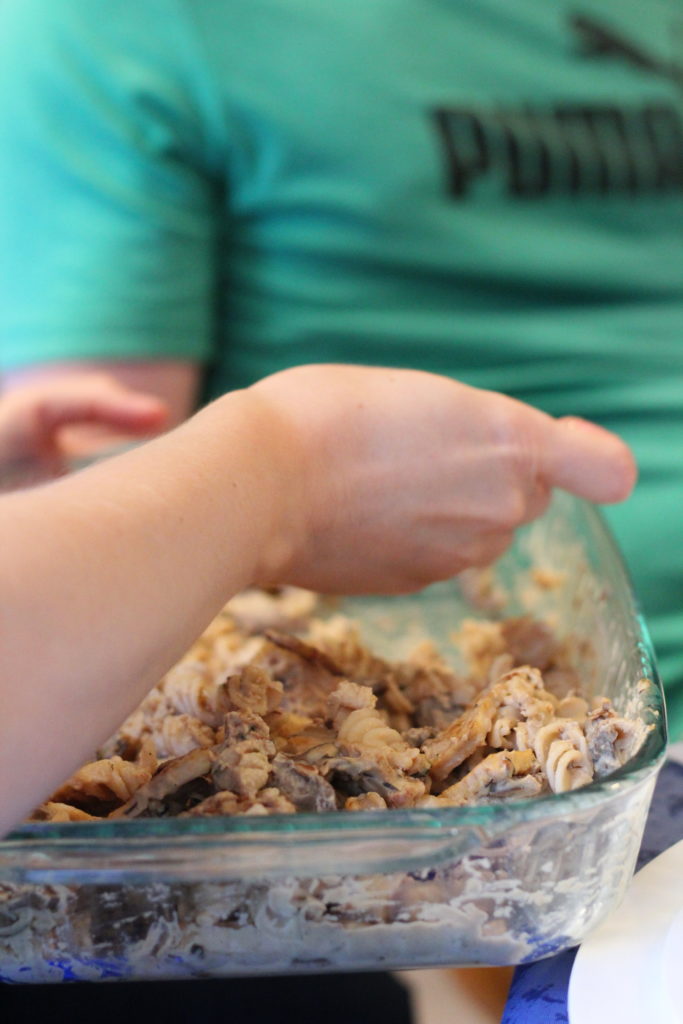 Dish 4: Sweet Potato with Chickpeas, Tomatoes and Dill paired with Petit Sirah
Joy was up next with roasted sweet potato topped with chickpeas, tomatoes and a hummus dill dressing. It was a unique take on produce with such an interesting dressing! The wine was a good complement to the hearty flavors of the dish.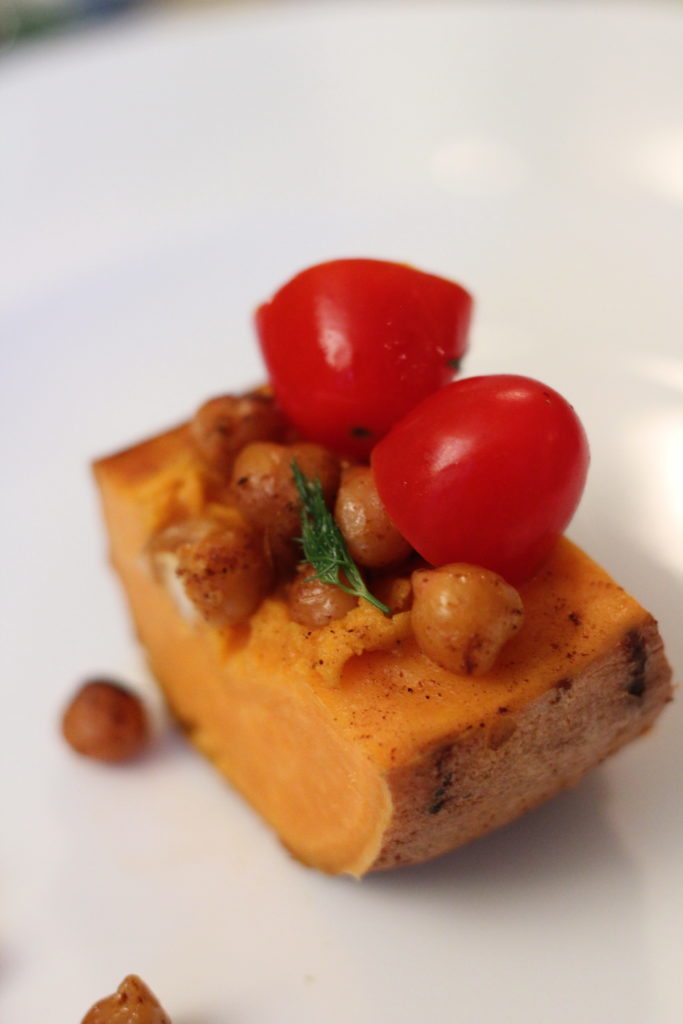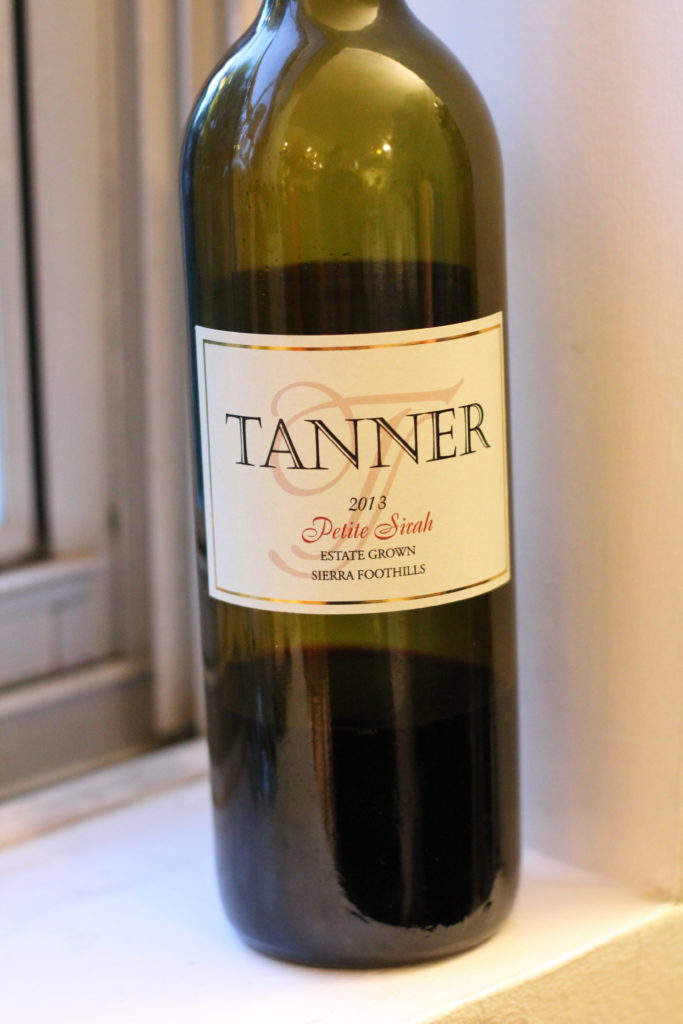 Dish 5: Thai Curry Noodles paired with white
Alya continued the mains with a Thai curry noodle dish. I almost made something similar (a curry ramen)! Served with bean sprouts and basil. One of my favorites!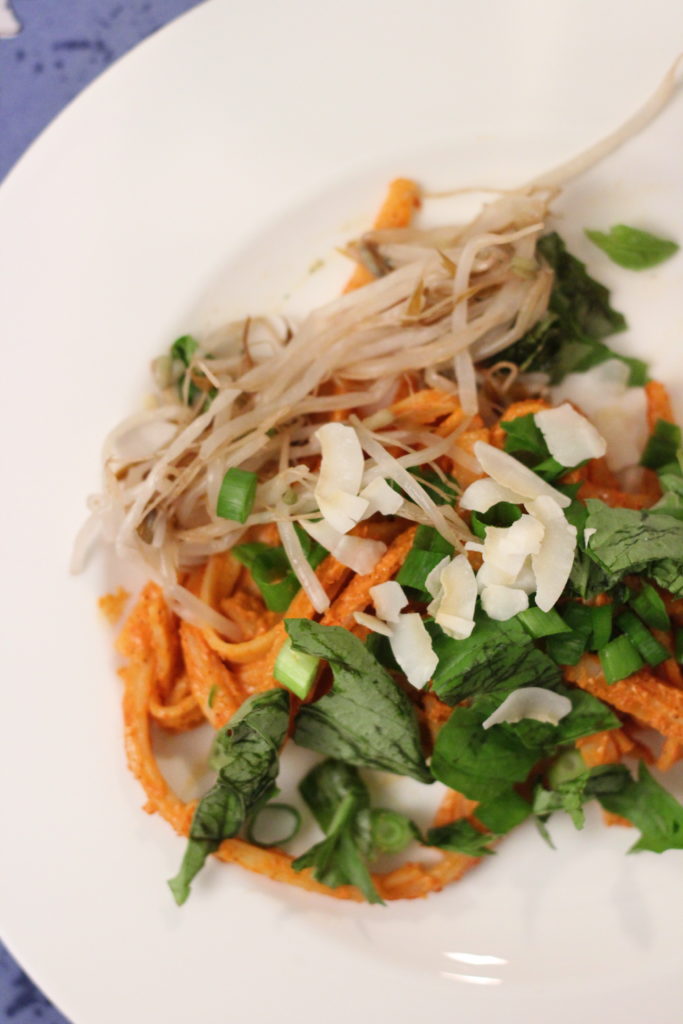 Dish 6: Zucchini Bread paired with a dry red (?)
Dessert kicked off with zucchini bread by Dan! A classic. Pairing was a little unclear on this one but the first dessert was enjoyed by all 🙂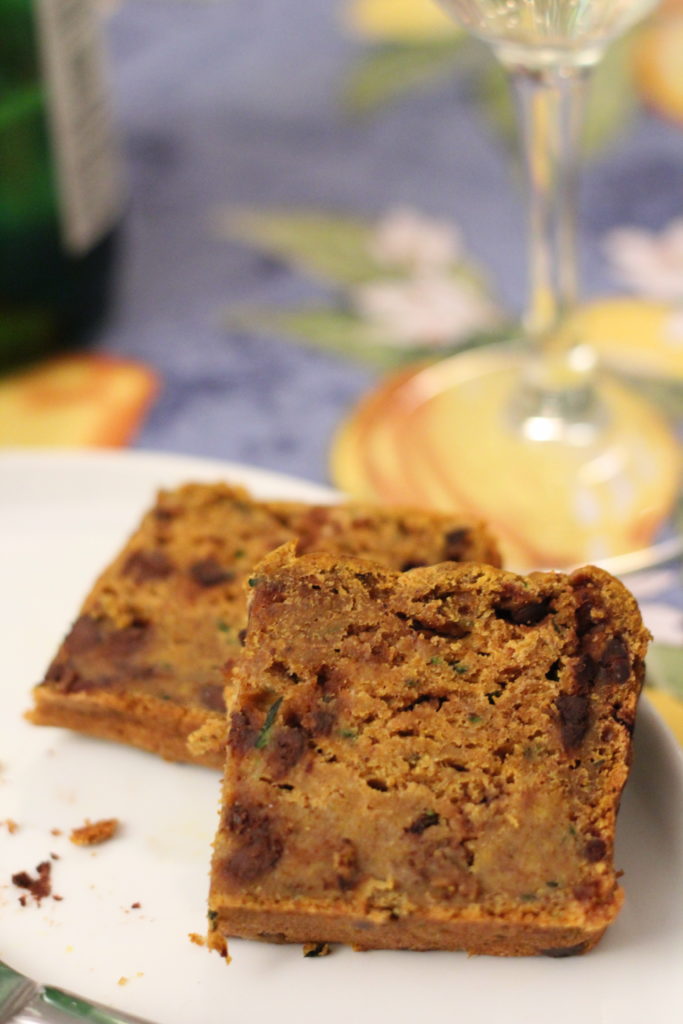 Dish 7: Vegan Cinnamon Rolls paired with Prosecco
Sarah held down desserts with a classic Minimalist Baker recipe for cinnamon buns with raisins. Of course I loved them and had TWO!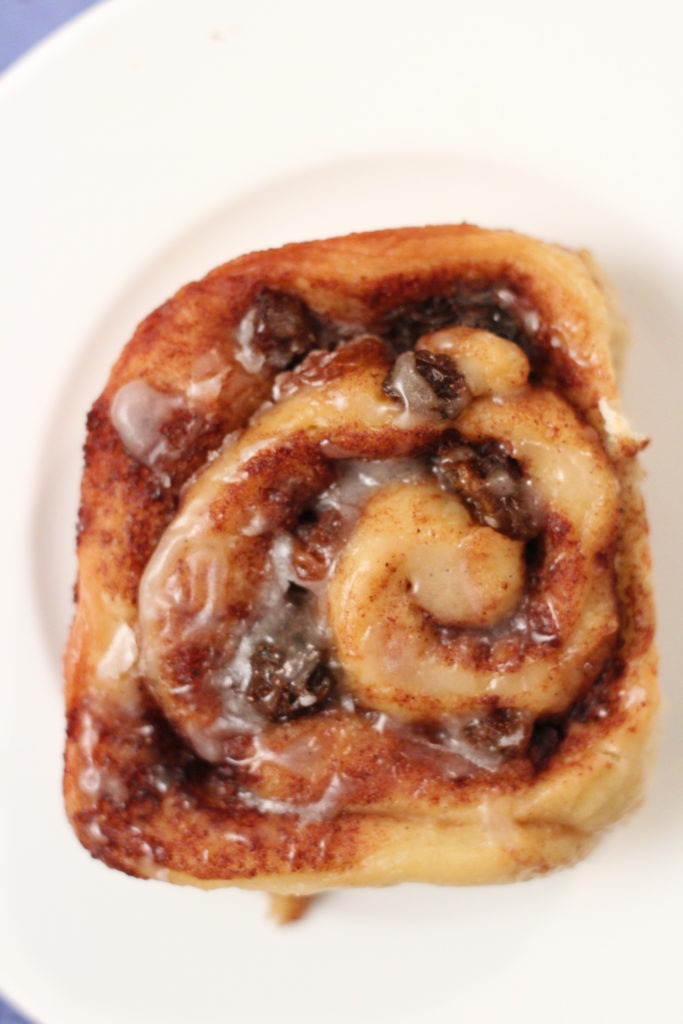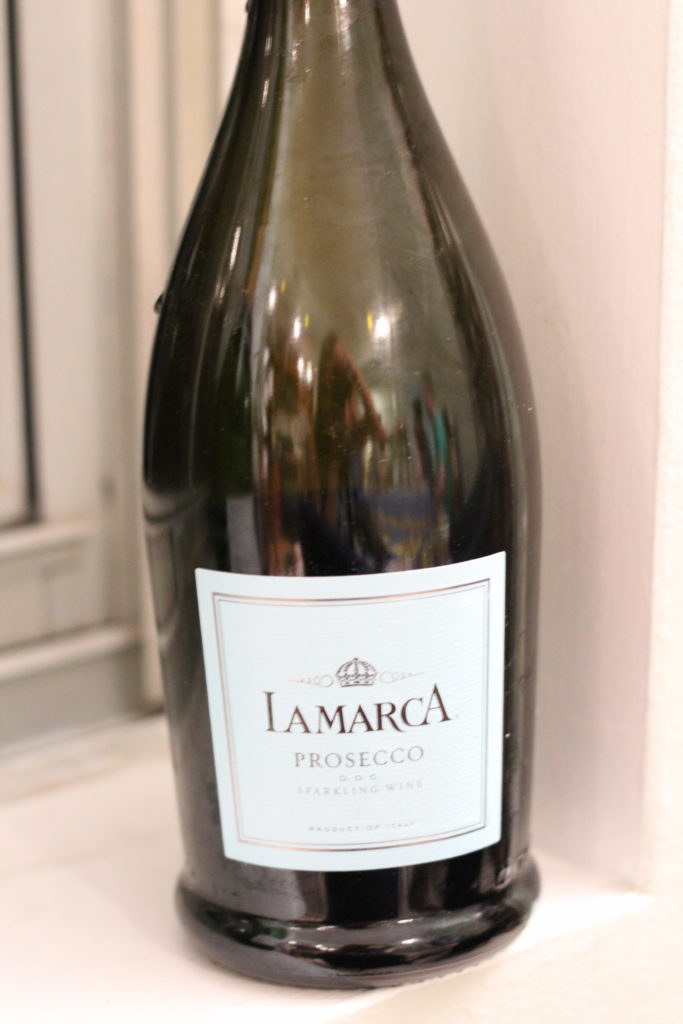 Dish 8: Sweet Silken Tofu paired with a sparkling white
As the evening lingered....sadly so did my photography. I didn't get a picture of Ray's sweet tofu, but he served in a smooth sweet sauce and paired with a refreshing white. A light dessert that was perfect after some Asian food!
Okay....so can you guess who won best pairing?! Drum roll please....ALYA!!! Three time champion!!!! Thai takes home the crown again. The curry flavor just couldn't be beat. She set the theme for our November edition....which is also coming soon 🙂