Hello, hello! Popping in on a Fri-YAY to share some post vacation eats and my cooking inspirations this week.
We ate so well in Europe this time around. Working budget stretched farther than our college budget and we ate at some many good places! More to come on my favorite healthy spots in Spain and Madrid. But for now, a quick recap of what we've been eating since we got back!! No surprise here, lots of paleo leaning / egg breakfasts.
We were pretty exhausted when we got back on Monday night around 10pm but hauled it to Whole Foods to pick up some goods. Nothing too crazy, just eggs and a few veggies (see above!). I grabbed some canned tuna, knowing I could throw together some greens + tuna + mayo for a quick and healthy meal the next morning for lunch. I was surprised/pleased to find CHIPOTLE mayo in our fridge and used that - so good! No picture, so we skip right to Wednesday's breakfast. As you cam see...we stuck with savory egg breakfasts all week, adding in different veggies (and a surprise croissant). And then maple sausage today - YUM.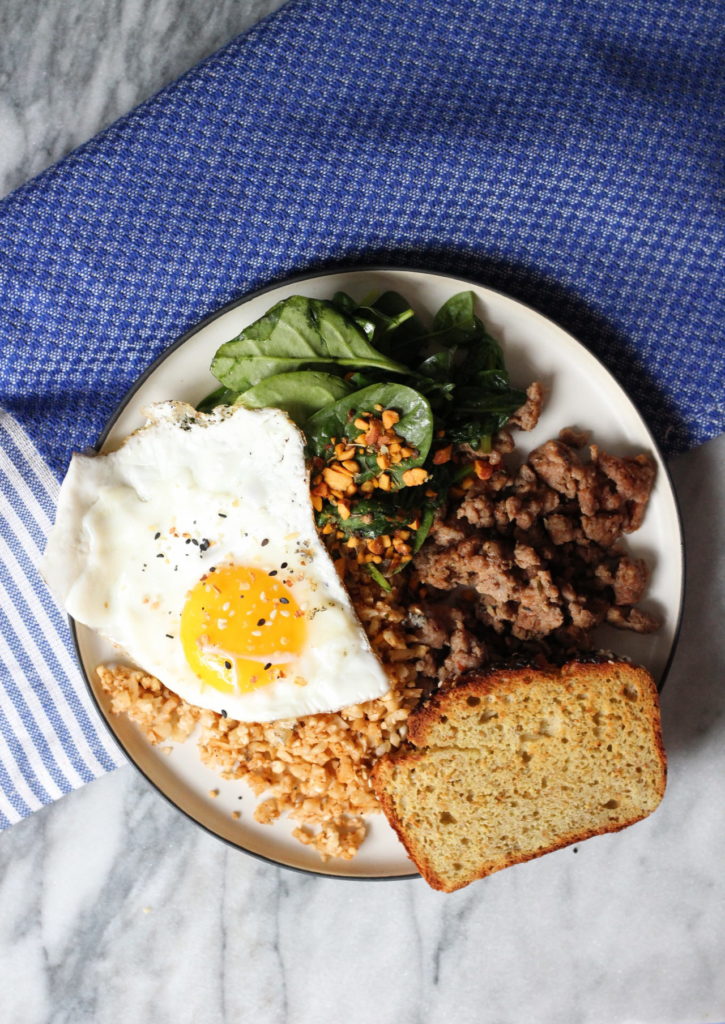 Wednesday night I had pesto inspiration so I swung by Trader Joe's on the way home from work and got basil, tomatoes, chicken tenders and SIX yes six zucchinis to make into zoodles. Pesto pasta with fresh tomatoes and grilled chicken was the inspiration. We don't (yet) have a spiralizer so we used this juienne slicer
to cut the zucchinis. Takes a little time but I have the best sous chef 🙂 Made this vegan pesto sauce on the side and tossed the zoodles with it. It was good, but I kind of missed the real thing with Parmesan!!! Next time.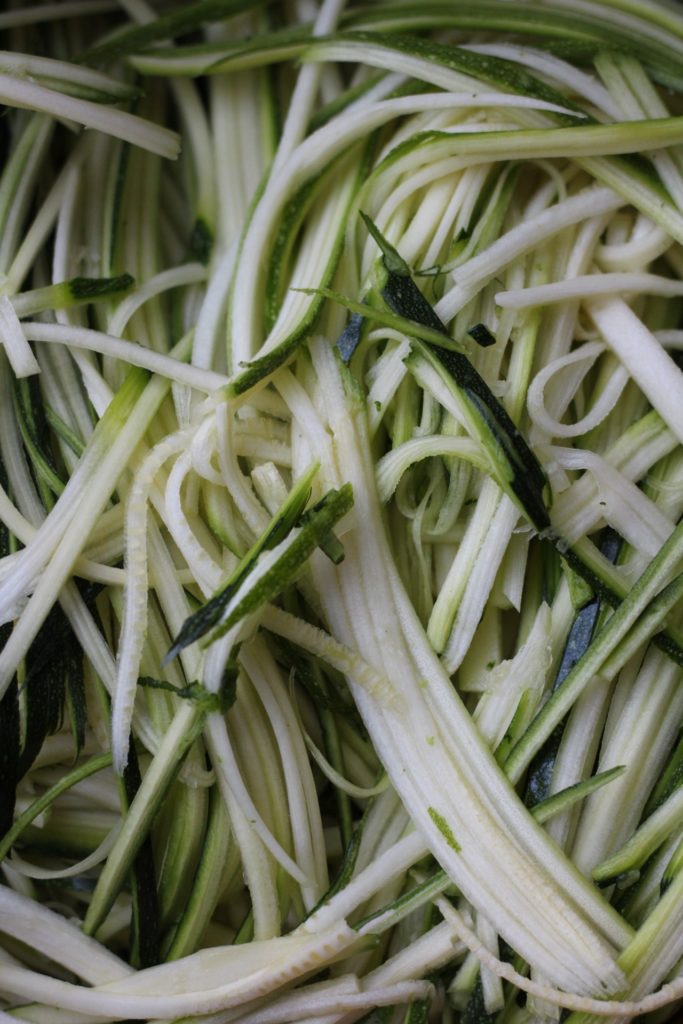 Next I pan fried the chicken in salt, pepper and a little avocado oil, then tossed tomatoes with garlic olive oil, salt and pepper on the side -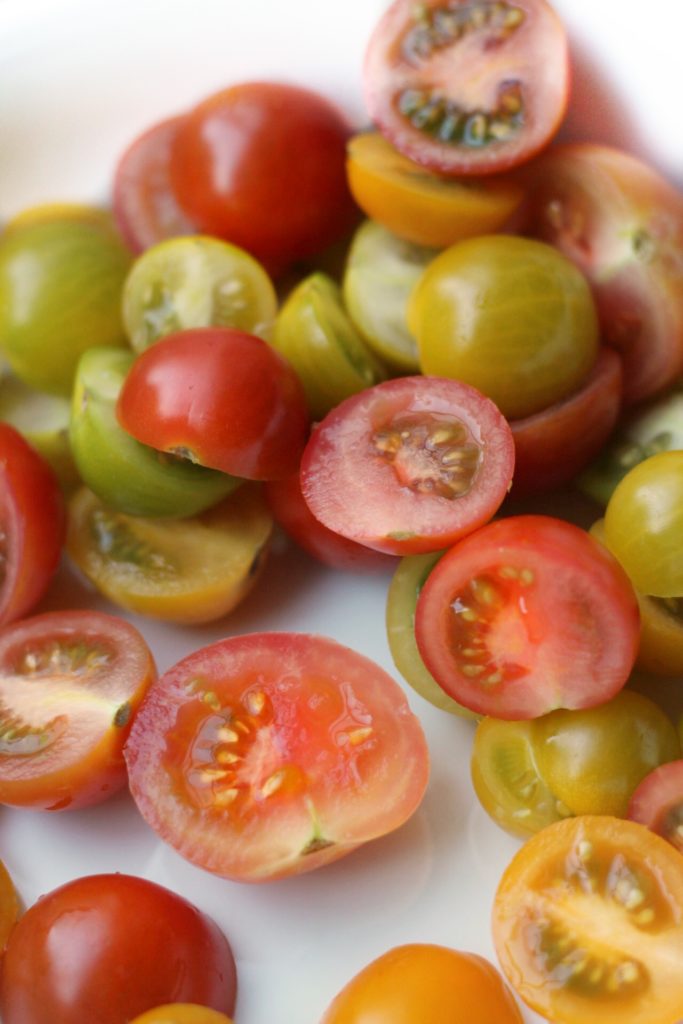 Then put it all together 🙂 Delicious! Leftovers for lunch.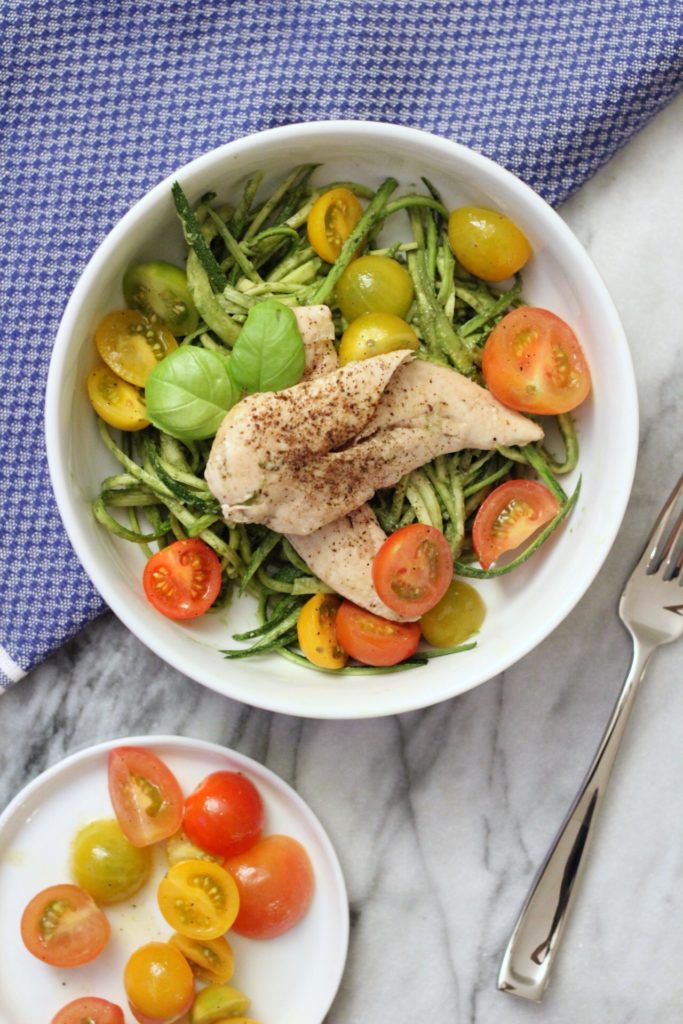 Final inspiration of the (work) week was - bread!! I was inspired by the tasty things we had in France and Spain but wanted something more homemade / healthier and settled on this recipe. Thanks to my friend Meghan who supplied most of the ingredients after her pantry clean out 🙂 I added a little honey to the batter and seeds on top to give it some more texture and crunch. It sliced beautifully! Definitely making again. And it looks great, too! 🙂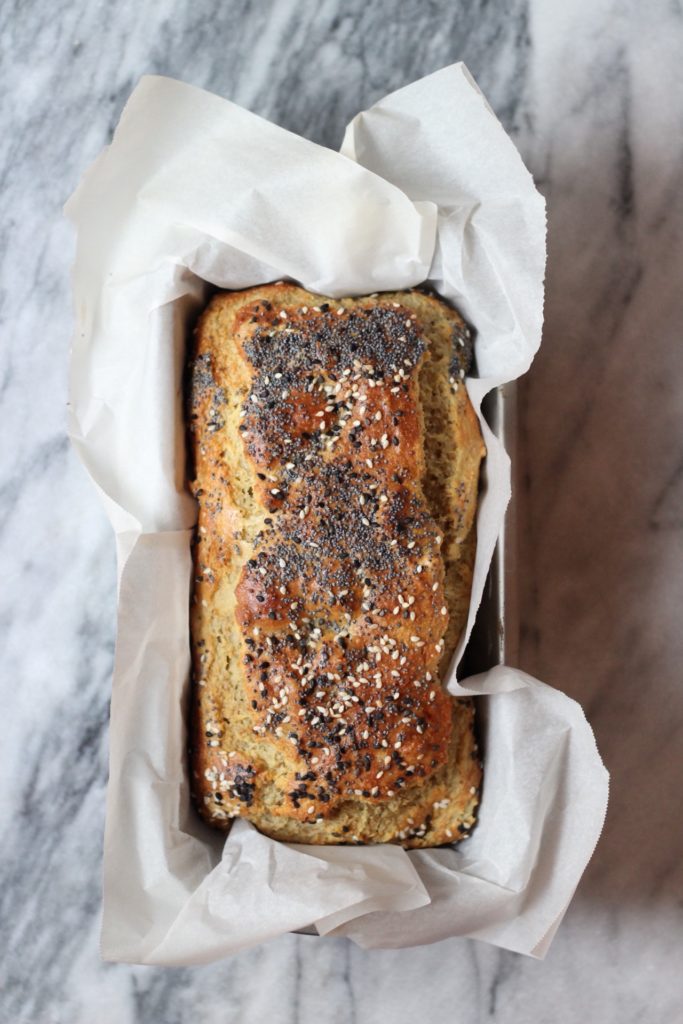 As for this weekend, things on my cooking ideas list include chocolate cherry waffles (!), tart cherry oatmeal crisp if we go berry picking, and maybe some homemade granola. Maybe just maybe I should include something savory in there. Potentially our favorite salmon / coconut rice / greens meal.
To be continued, but in the meantime, bon appétit 🙂