This sandwich, friends. If you need a POWER breakfast, this is for you.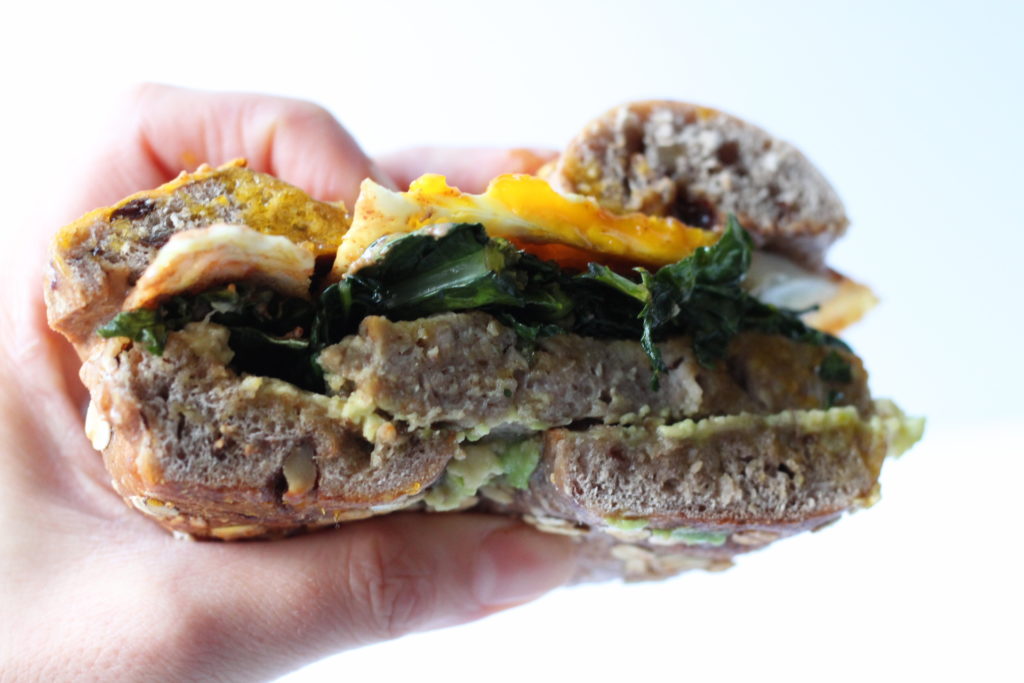 I suspect this would also make a great breakfast for dinner, as well. You could make this sandwich slightly less intense by including some of the filling ingredients instead of all of them 🙂 but I was so hungry the morning I made this! Layered it all on. I've found that any combination of kale // avocado // egg // sausage // almond butter turns out well. I've tested just egg and almond butter (surprisingly good), as well as the kale // avocado // almond butter combo a few weeks ago (here!). This time around I put them ALL together. Because YOLO right?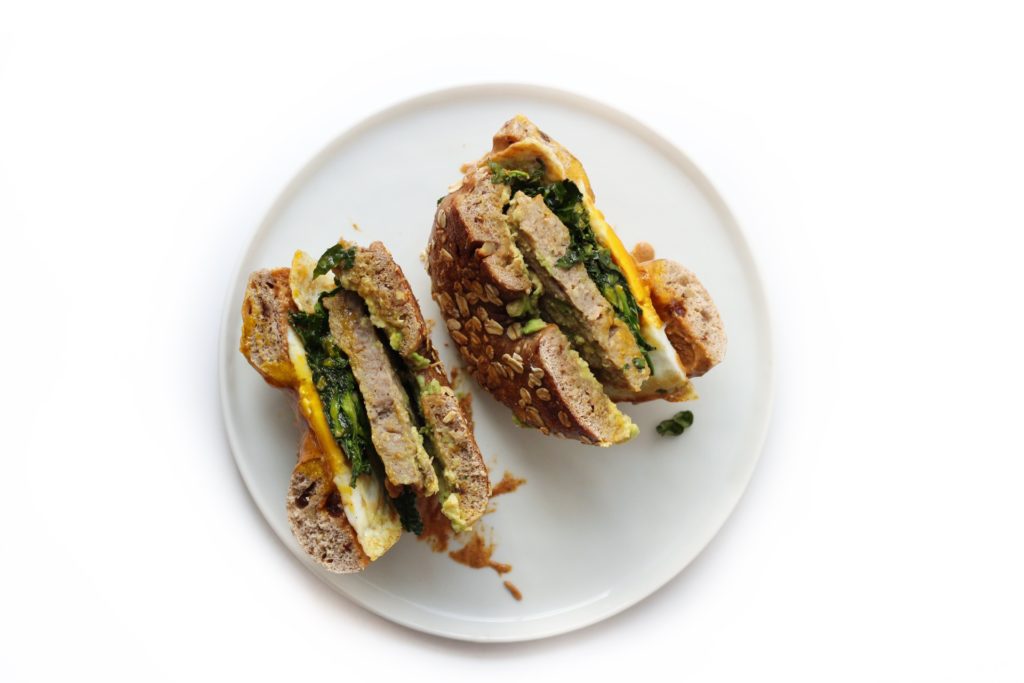 Early morning workout meant I was hungrier than usual so I just added all the things...Starting with a toasted bagel, I made an avocado and almond butter base. Already looks great and you could even stop here, ha!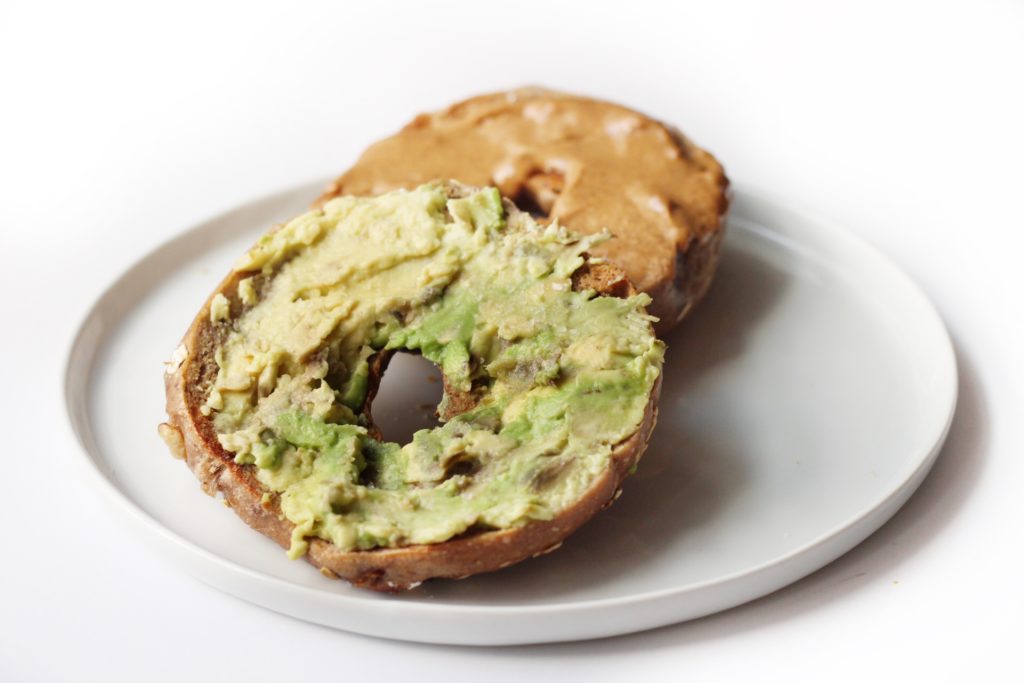 Then I cooked up the kale and sausage (frozen, so pre-cooked!) in the microwave. The microwave steam action has been working great lately. I can multi-task! Then, cooked up the runny egg on the side.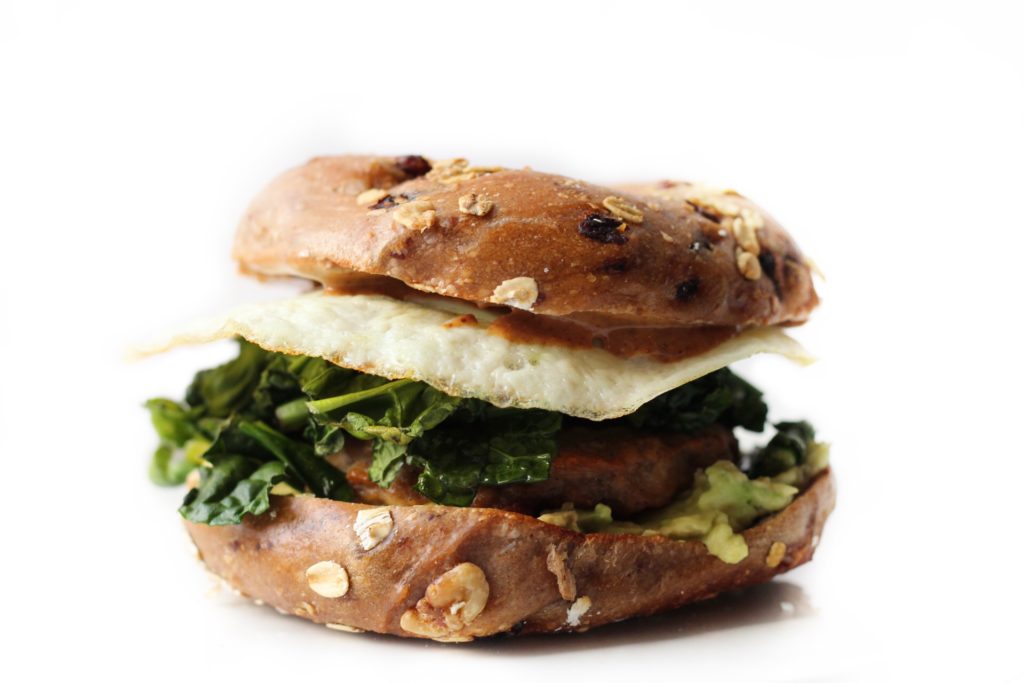 Smashed it all together, added toothpicks to keep it together and gingerly cut it in half, Not an easy feat, but worth it for the cross sectional. Also, there was no way I could bite into the sandwich whole. Close up because NOMS: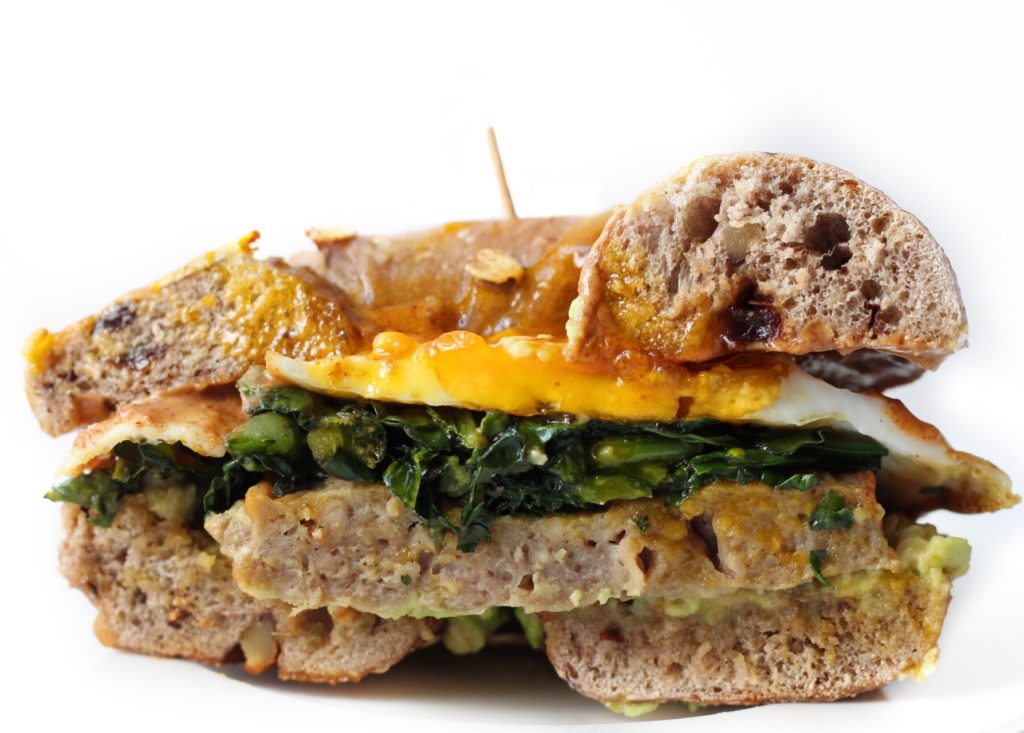 I was debating whether almond butter or avocado should go on the bottom. It's kind of a toss up / personal preference like peanut butter and jelly (I always do nut butter first) but I thought avocado seemed appropriate for the base, maybe because it's more savory.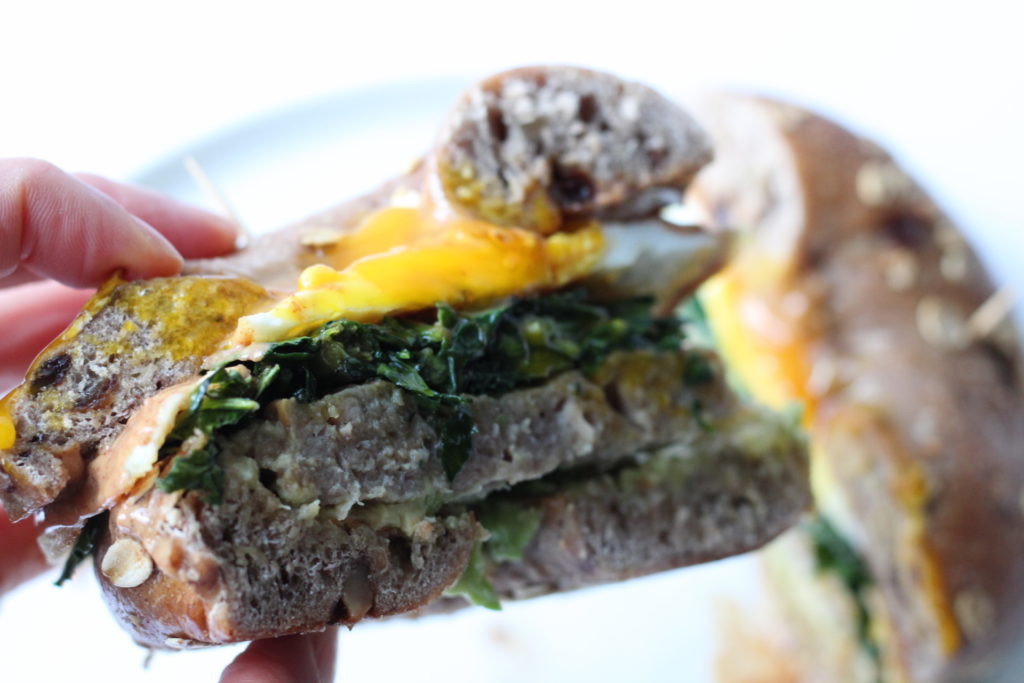 Try out this protein packed green sammie and let me know what you think!!
Almond Butter, Avocado + Egg Breakfast Sandwich
A power breakfast sandwich featuring kale, almond butter and avocado. Option to add in sausage and egg for a protein packed meal!
Ingredients
1

bagel or two slices toast

1

handful of kale

baby or regular

1

sausage patty

optional if you want to do vegetarian

1

egg

1

Tablespoon

almond butter

2

Tablespoons

avocado

Sea salt
Instructions
Cut the bagel in half and toast both sides. I like mine crunchy!

Wait until it cools slightly, then spread one half with almond butter and the other with avocado. Sprinkle the avocado side with sea salt.

Microwave the kale for about a minute with some water to steam it slightly. Let cool and drain if needed. If using frozen sausage, microwave that as well until thoroughly warmed (I did my kale and sausage together). If using fresh sausage, pan fry it in until thoroughly cooked.

In the same pan, fry an egg until it reaches the consistency you like.

Layer the sausage if using, kale and egg on top. of the sandwich base. You can also skip the sausage and egg and just just double down on kale, almond butter and avocado for a vegan option!

Smoosh and enjoy!
Notes
You could make this with two pieces of your favorite bread or even try an open faced sandwich!
Bon appétit my friends!