Sometimes you need some good granola in your life.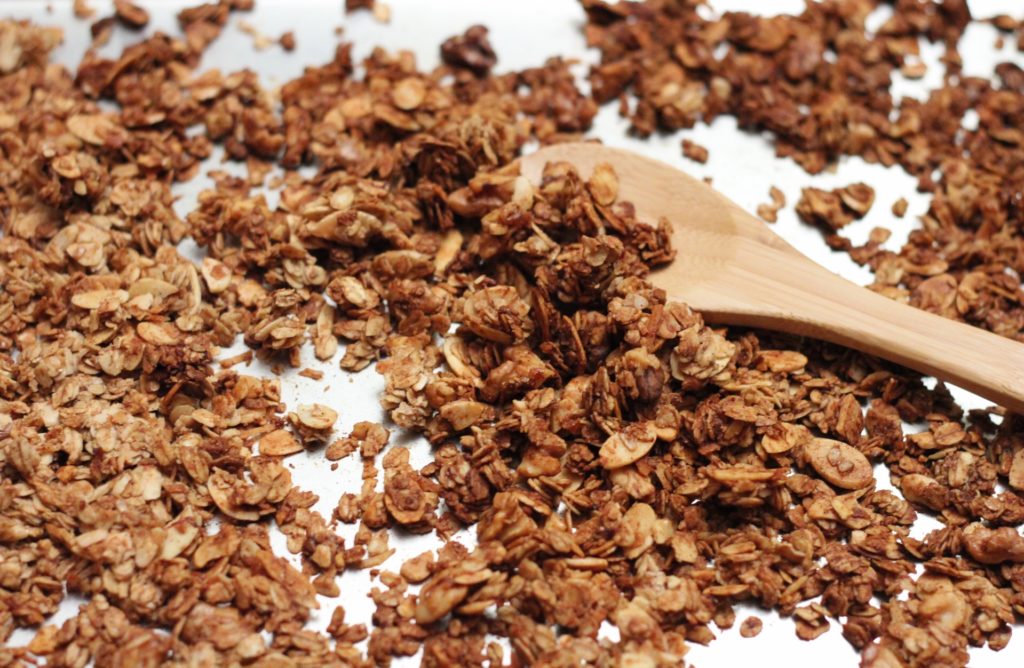 I was thinking about getting another Purely Elizabeth
or Love Crunch
to have with my yogurt this week but we had already maxed our grocery budget for the month, hehe. I secretly don't mind because it means a bit of pantry clean out and creativity!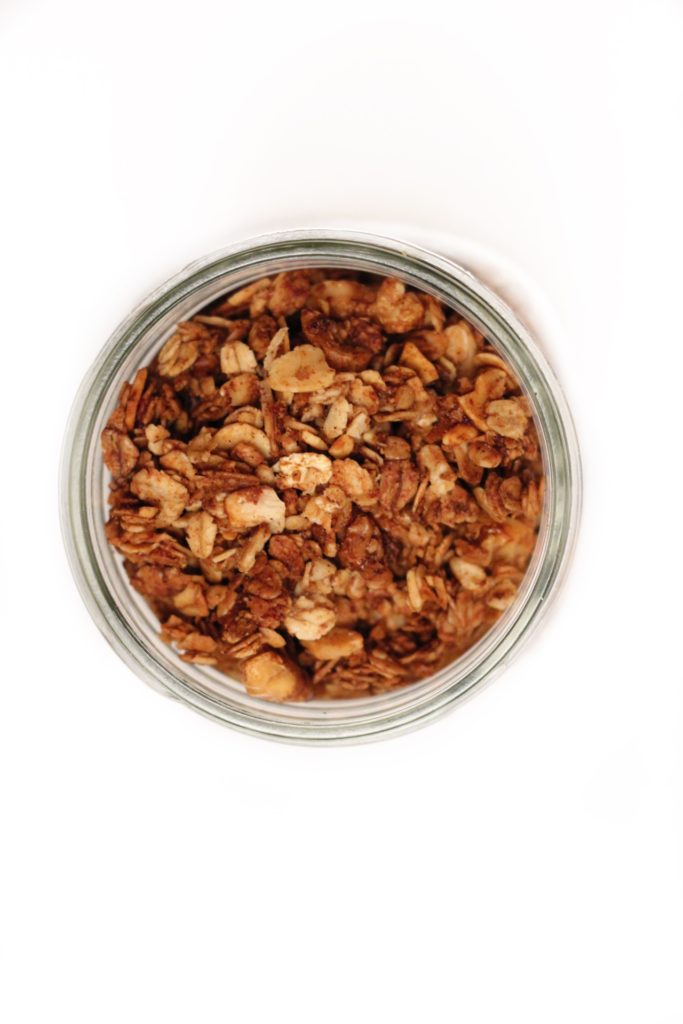 Perfect with Siggi's.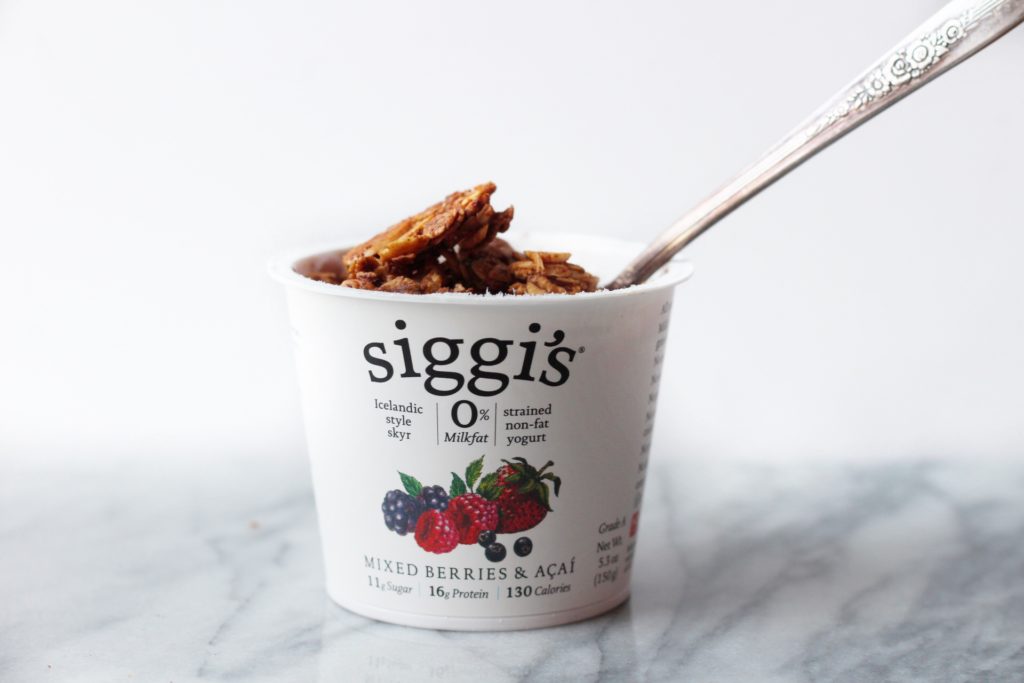 I had already decided to make granola bars for my coworkers on my last day (incentive to come say bye 😉 ) I went with my favorite peanut butter quinoa oat bats from Ambitious Kitchen, with some tweaks!! A new jar of peanut butter was just enough for the budget so it seemed like a perfect fit.  I doubled the recipe, subbed ¼ cup of the quinoa with more oats (!!), added in more chia seeds and cinnamon, and cut the honey by about half (I like it less sweet especially if adding chocolate!). The honey might keep it together more so depending on your texture or desired sweetness you may like more.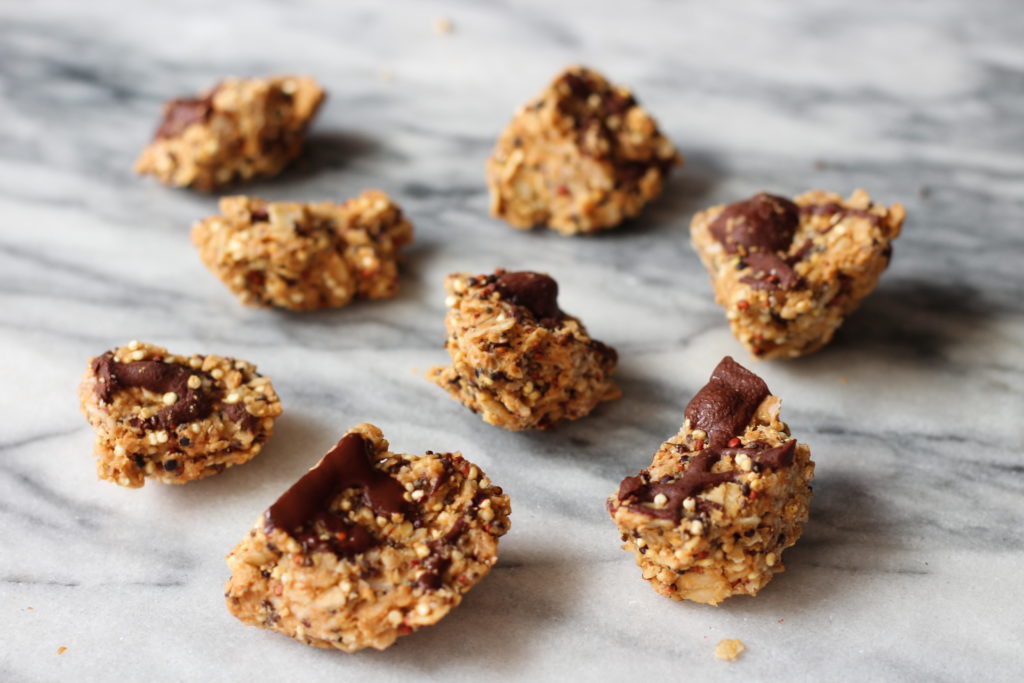 My original plan was to stud the bars with chocolate chips (example here) but I reached into my chocolate chip jar and found out they had melted!!!! In this crazy February weather I had forgotten my jar on the table in the morning and the warm weather + sun = melted. SAD!! So I just melted the rest with some coconut oil and did a drizzle instead. Saved. 
Since these are no bake bars, I mixed everything up and threw them in the fridge to set. I ended up cutting them into small pieces which was maybe not the best idea since they crumbled quite a bit. But still so delicious!!!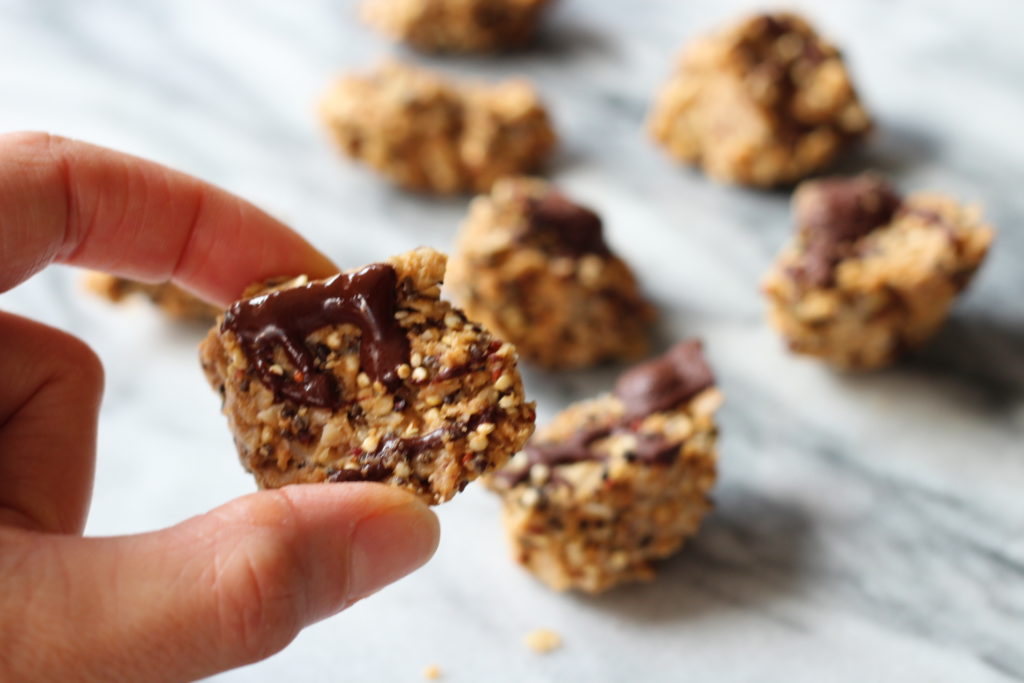 Ok, on to the next recipe!! While this was happening, I queued up the granola situation because #bakingfrenzy. I found this easy banana bread granola recipe that I adapted slightly. It made a great single pan and came out toasty and crunchy just the way I like it. I let it cool on the pan and ate it right out of there. Like pan in lap (...after it cooled and I took a few photos). Soo good! I loved the banana chunks, too (subtle enough that it went with fruity yogurt).
I highly recommend this granola recipe if you're looking for a small batch, more affordable option to a fancy granola 🙂 AND you'll get big clusters for the whole batch, not just on top of the bag!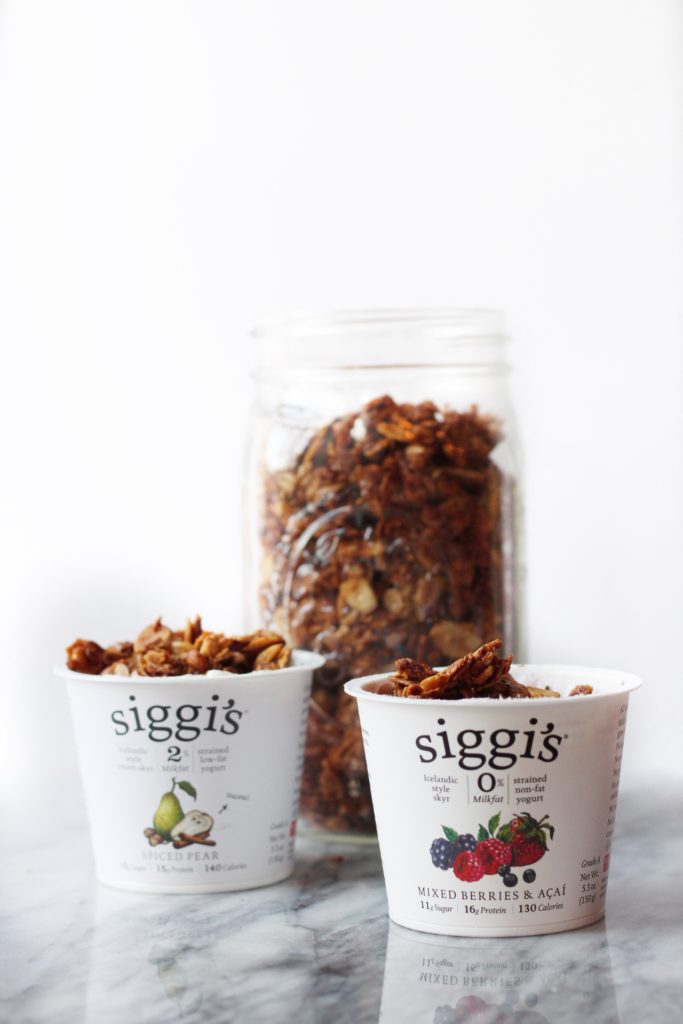 Hope you are inspired by my granola saga to make yourself a homemade treat this weekend.
Banana Breakfast Granola
This recipe, adapted from Minimalist Baker, makes a great morning granola to serve with yogurt, milk, or just by itself on the go. The sweetness of the banana and maple is magical! Double the recipe for a big batch.
Servings
1
big 30 ounce jar
Ingredients
1

and ½ cups rolled oats

½

cup

chopped walnuts

½

cup

slivered almonds

or sub other nut

1

and ½ Tablespoons raw sugar

¼

teaspoon

salt

2

teaspoons

cinnamon

2

Tablespoons

ground flax seed

⅛

cup

coconut oil

3

Tablespoons

maple syrup or honey

½

teaspoon

vanilla extract

½

of a banana

mashed
Instructions
Heat oven to 350 degrees F.

Mix the dry ingredients (oats through flax seed) together in a big bowl.

Melt the coconut oil, maple syrup (or honey) and vanilla in a small bowl in the microwave (it only took me 20-30 seconds). Add in the mashed banana. Mix to combine, then add to the dry ingredients and stir well to coat the oats.

Spread the mixture on a baking pan (I used 9x13") and bake for 23-26 minutes. Mine was done and toasty at 25. No need to stir if you want big chunks!

Let cool completely on the baking sheet, then store in a jar or other container. I doubt it will last longer than a few days but it's probably fine for up to a couple weeks.
Bon appétit!