What's up fine friends? Just a little summary of eats this past week or so to inspire you:) As always, a mix of savory and sweet.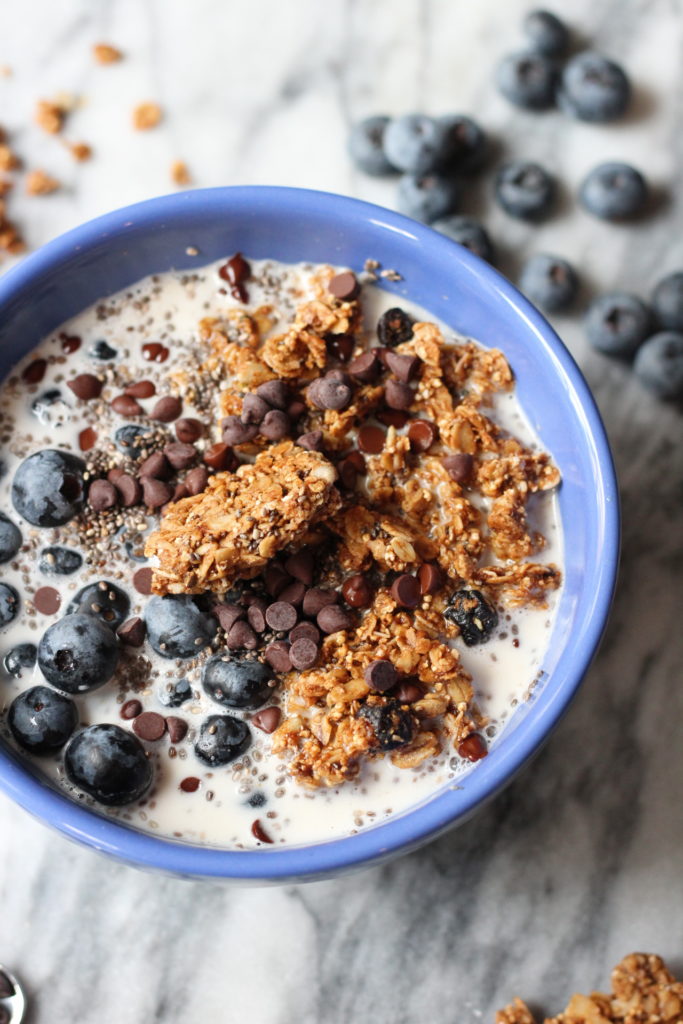 Yogurt and granola bowls are back in my life. Thank you, Purely Elizabeth for the inspiration! I've been loving this granola as a treat on plain yogurt or topped on a simple bowl of oats. And berries are coming in season, YAY! I love how vibrant fresh berries look (and these are just store bought, not even local 🙂 )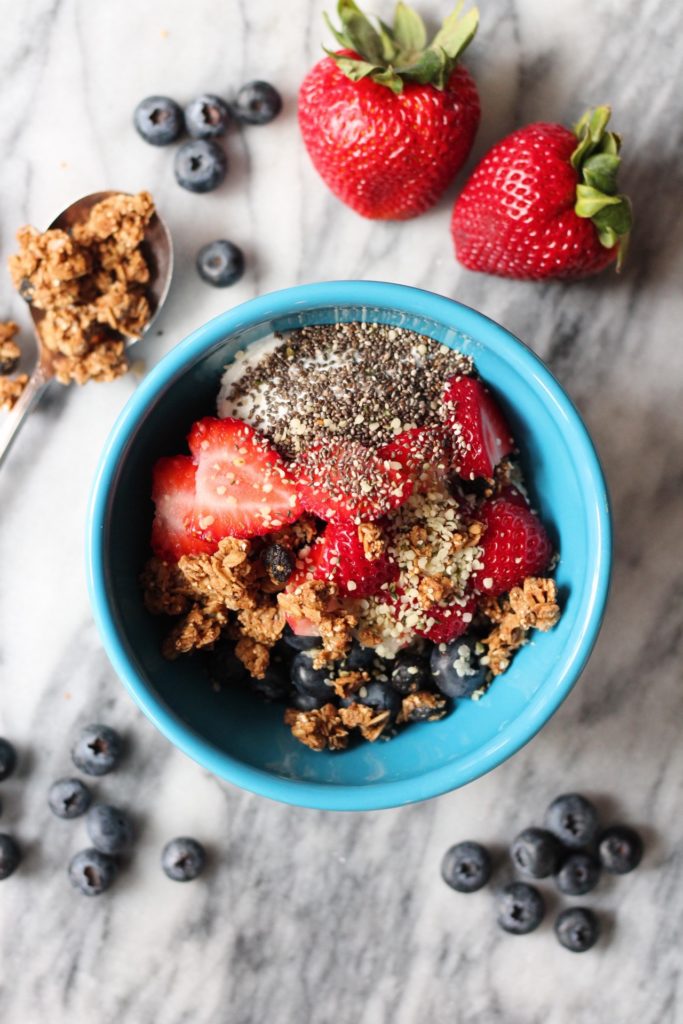 Last weekend I had a great trip down to Wintergreen, VA for a fun girls bachelorette weekend. We ended up cooking the whole weekend and ate like kings! Tacos, fritattas, stratas and more. So relaxing and fun. The company was pretty good too 🙂
The menu included this ENTIRE chocolate stout cake (thanks, Deb). So delicious. If you've never made this cake, I highly suggest it. You can freeze leftovers and it saves beautifully! Imagine your delight when you open your freezer one night and remember you have chocolate cake to warm up : ) Pro tip: save the leftover heavy cream to make Deb's heavy cream biscuits.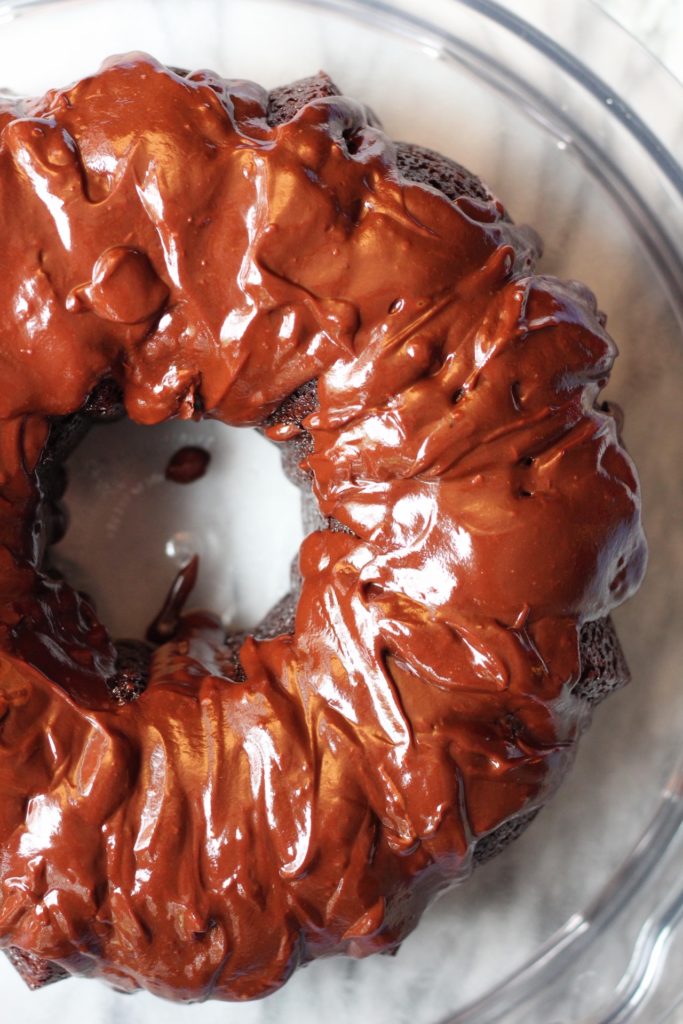 Came back and made this great breakfast sandwich for the start to Monday (yes it's chocolate chip…I just went with it):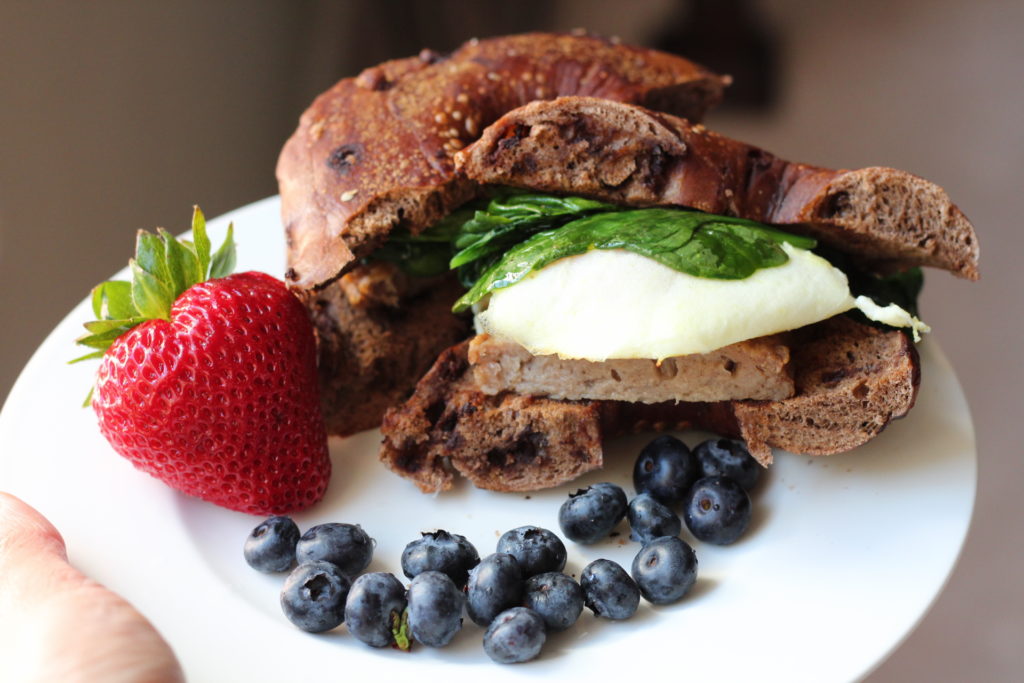 And this pizza to finish of the day! I was inspired by this recipe and Foxes and Lemons. Spring pea // radish // carrot. We left off the cheese for this one and it was still good! Just added all the ingredients and cooked until the crust was crunchy. I had been wanting to try these Whole Foods cornmeal crusts for a while, thinking they would emulate my experience of deep dish in Chicago. Didn't quite live up to expectations but they were a good change of pace.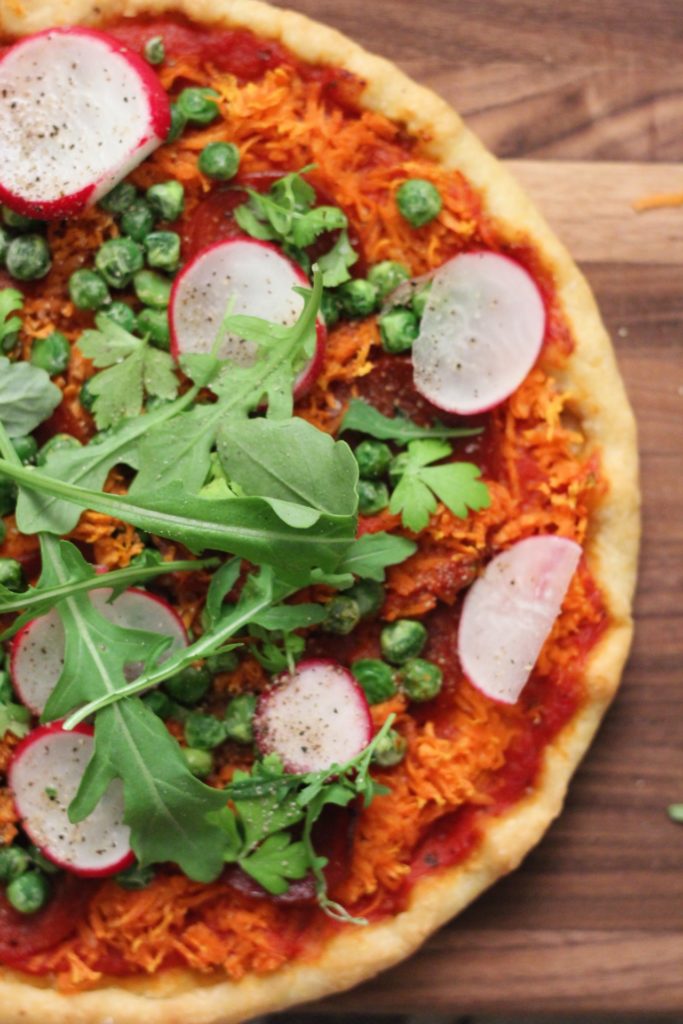 Tuesday night dinner was Little Serow!! I had been wanting to try this place for years (since I moved to DC) since I LOVE Thai food and that's what it's known for. I never worked up the courage to try to wait in their infamous lines but went for it this week – and surprisingly we didn't really have to wait! The style is fixed price, fixed menu so you don't have to make too many decisions, either. This week was the Mermaid menu, aka all seafood, which I was definitely okay with! I didn't end up taking many pictures…but here is the appetizer of beautiful veggies (lettuce, cabbage, basil, radish, cucumber) and a really interesting catfish dip (more like a curry). I would definitely go back to try some more things on the regular menu. Also, I loved their minimalist yet adorable vintage French decor.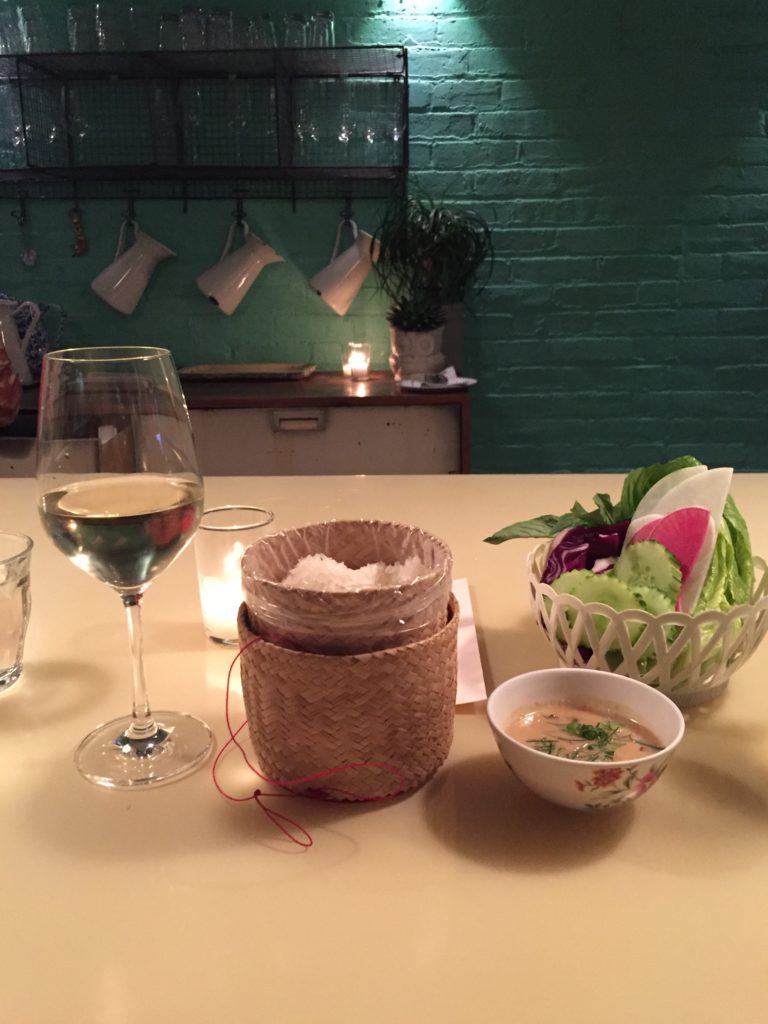 Somehow I was inspired to come home and make brownies after this, even though I was decently full. Mainly because we had leftover sweet potato in the fridge and me not wanting it to go bad thought I'd re-purpose it into something more delicious 😀 I followed Monique's recipe and it did not disappoint! (I cut down on the maple syrup actually, but added more chocolate chips). Planning to freeze most of it for later.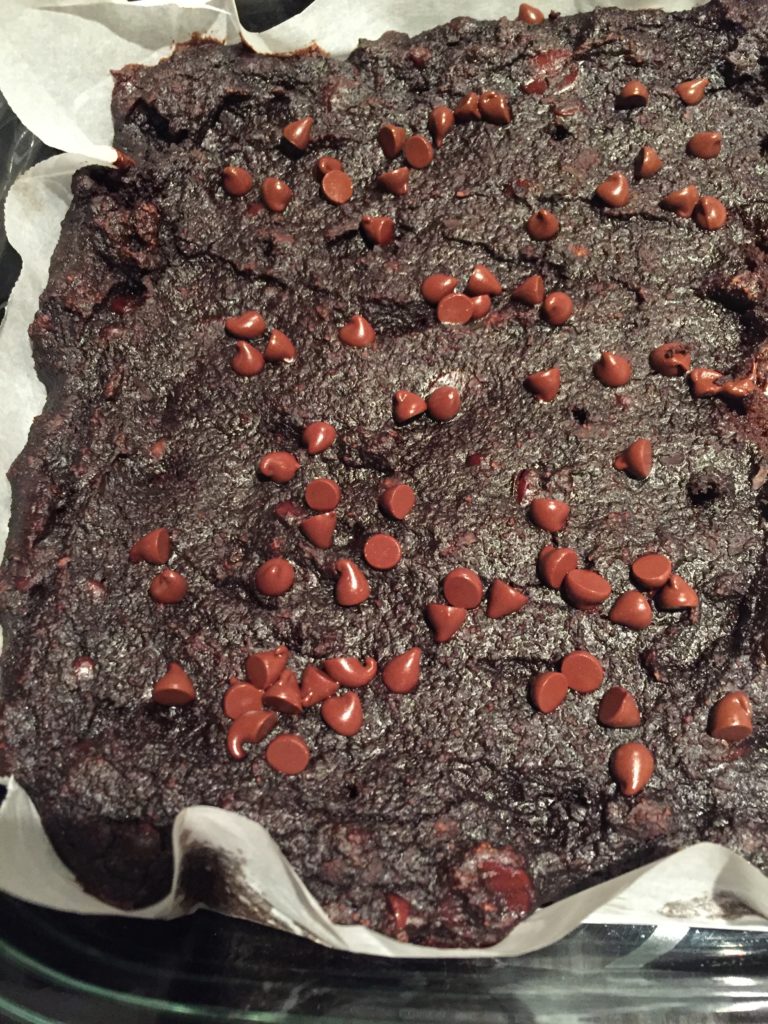 Between some leftover  meals, yesterday wrapped up with this awesome pizza at Pupatella for a friend's birthday party: pesto // walnut // smoked mozzarella // pepperoni. This is the third time I've added pepperoni to a pizza on the menu and it has turned out amazing every time. Pepperoni believer right here.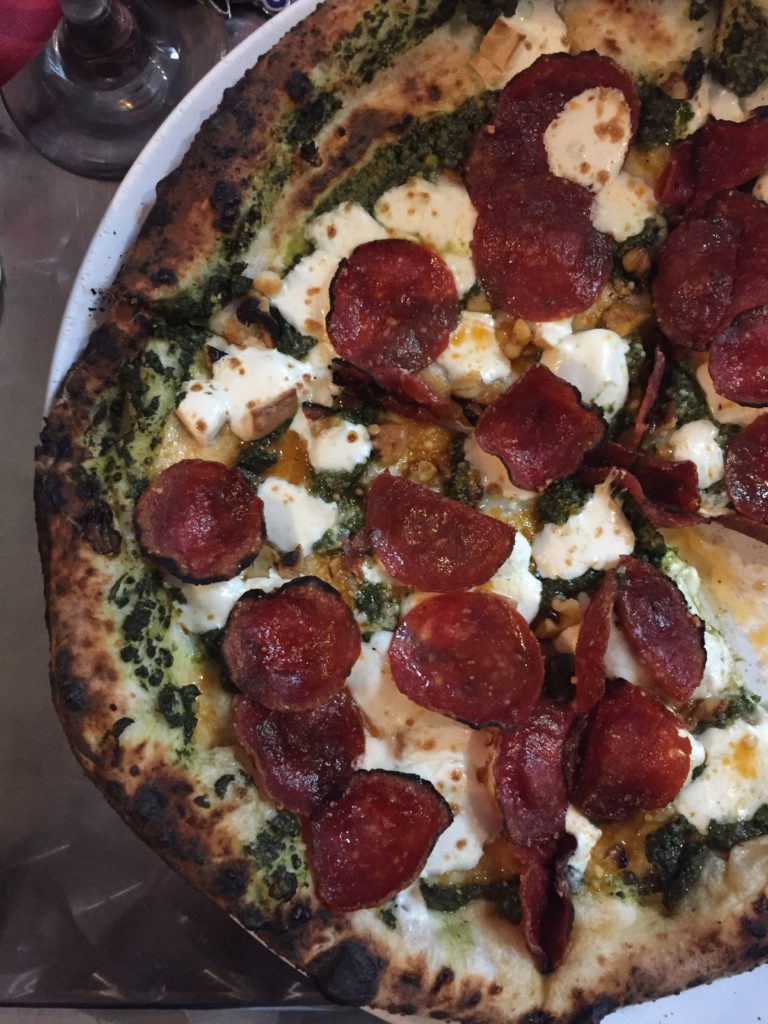 Onward to the weekend and more delicious things as we continue pre-Europe pantry clean out! Dairy detox begins again. Here are some fun recipes on my radar:
Thai Noodle Salad from Pinch of Yum
Paleo Cookies - always
No Knead Raisin Bread - think French toast
Cornbread Waffles - yes, delicious use of cornmeal
Bon appetit 🙂