Fig and pig biscuits - inspired by Food52 and my favorite pizza joint, Pupatella!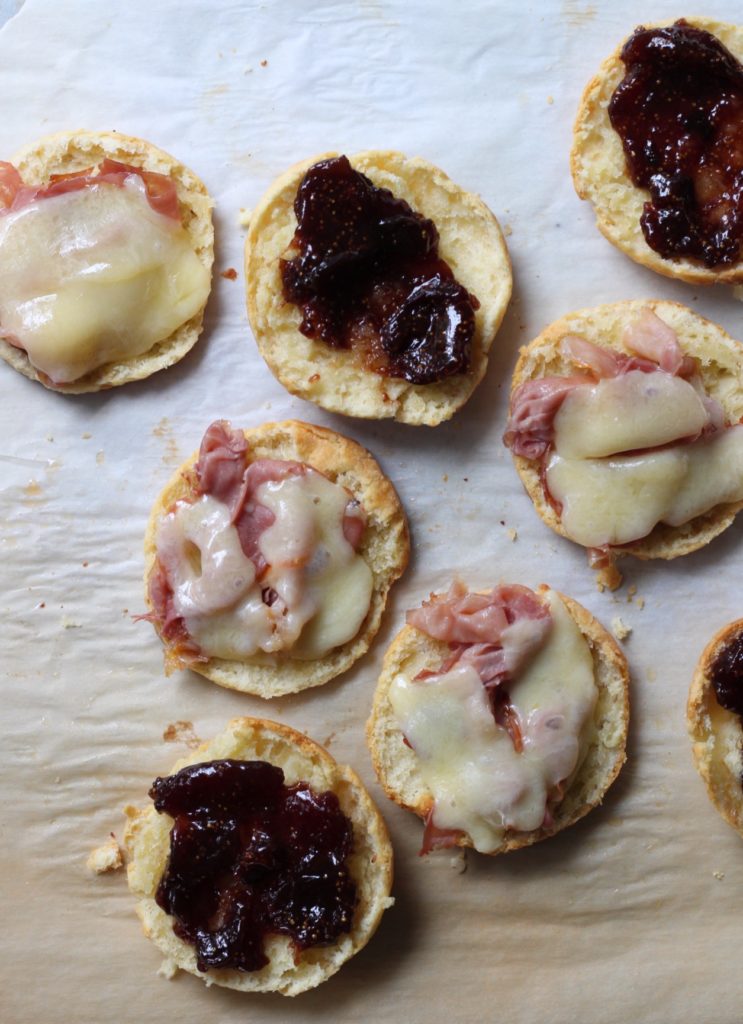 I had leftover heavy cream from Deb's chocolate stout cake the other weekend, so I went ahead and made a batch of my favorite, the easiest, heavy cream biscuits by Deb. I love that this recipe is no kneading and doesn't require many ingredients. And that I can just adjust it to how much cream I have on hand! I made the dough, cut out the biscuits and froze for a week until we were ready to construct this deliciousness.
Cue prosciutto // cheddar cheese // fig.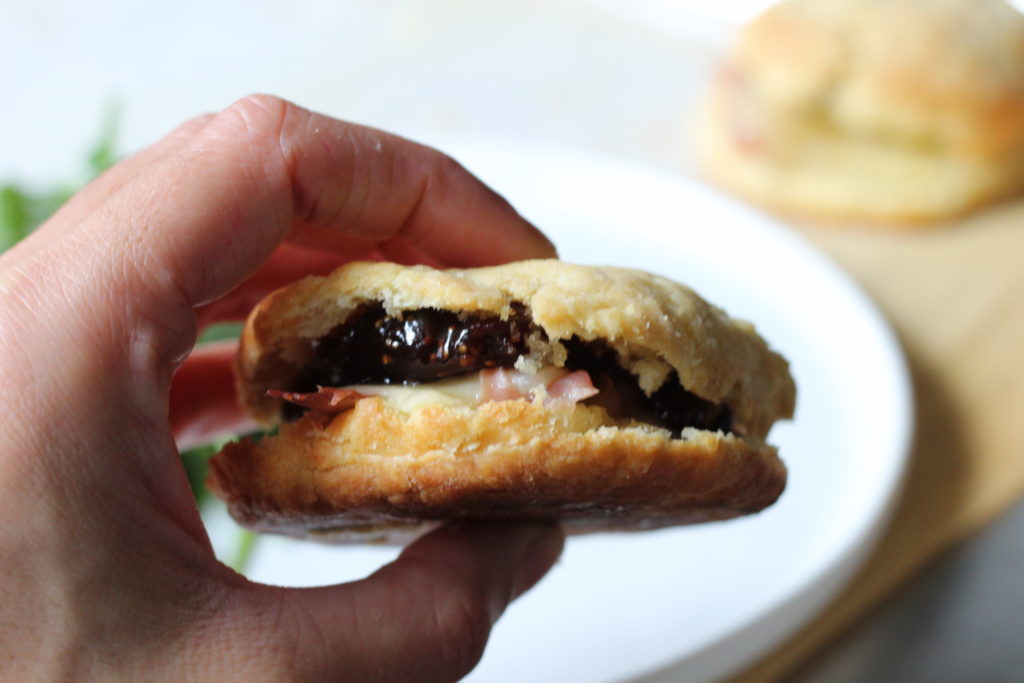 I had been using my fig jam as, well, jam, but this savory-sweet combination is a new showstopper favorite!!! I love how much more interesting the jam becomes when paired with something salty and savory. I think even just a regular toast with cheese and jam would be delicious and am thinking this needs to happen more often. Yes, that would be more dairy, but the Cabot cheddar that i found said 0% lactose on it so I just WENT FOR IT!!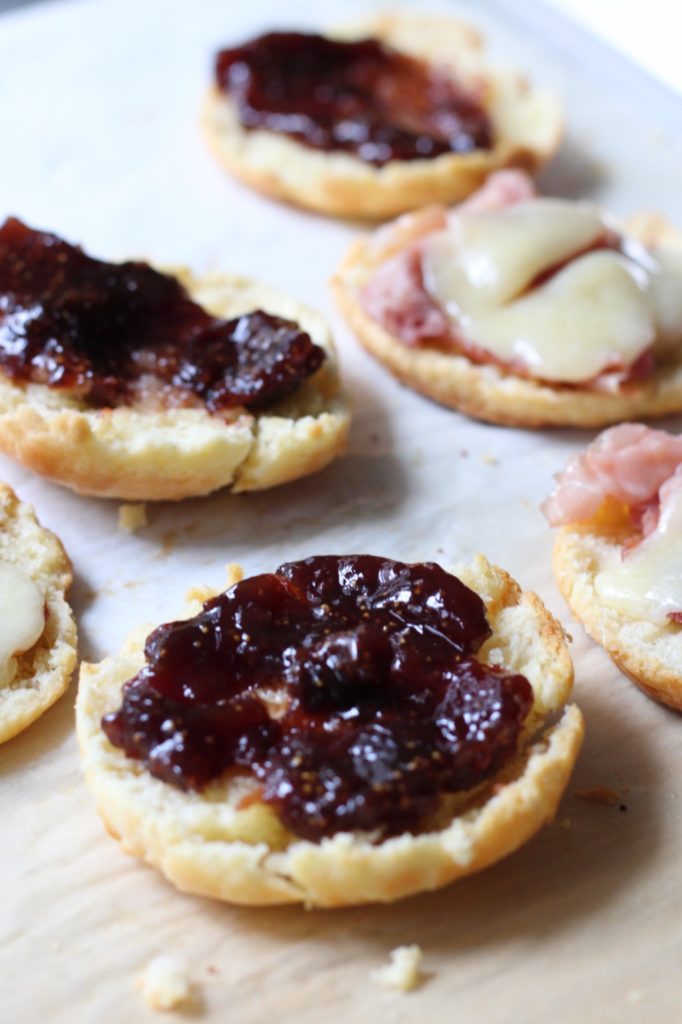 After making the biscuits I just cut them in half, then made these little mounds of meat + cheese and put everything back in the oven to melt and stay warm. Added the mounds of umami back on after about 3-5 minutes in the oven at 425.
Success.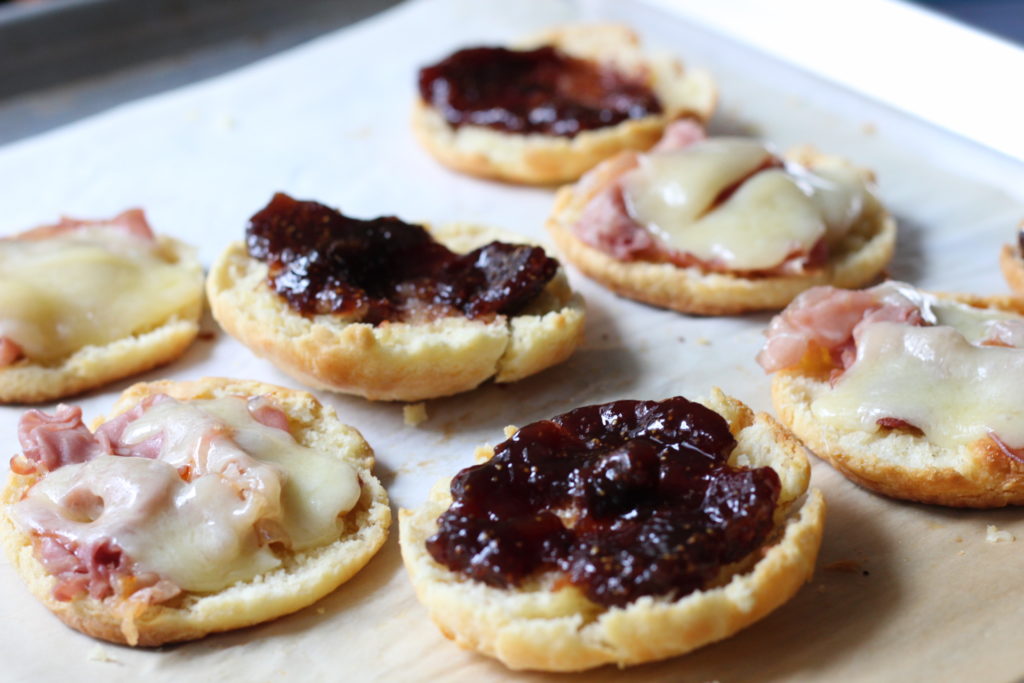 Follow the guidance below to create this delicious combination. I think an English muffin would work great as well. Don't rule this out as a breakfast for dinner option - I think it would be great!! Serve with a big side of greens to balance it out.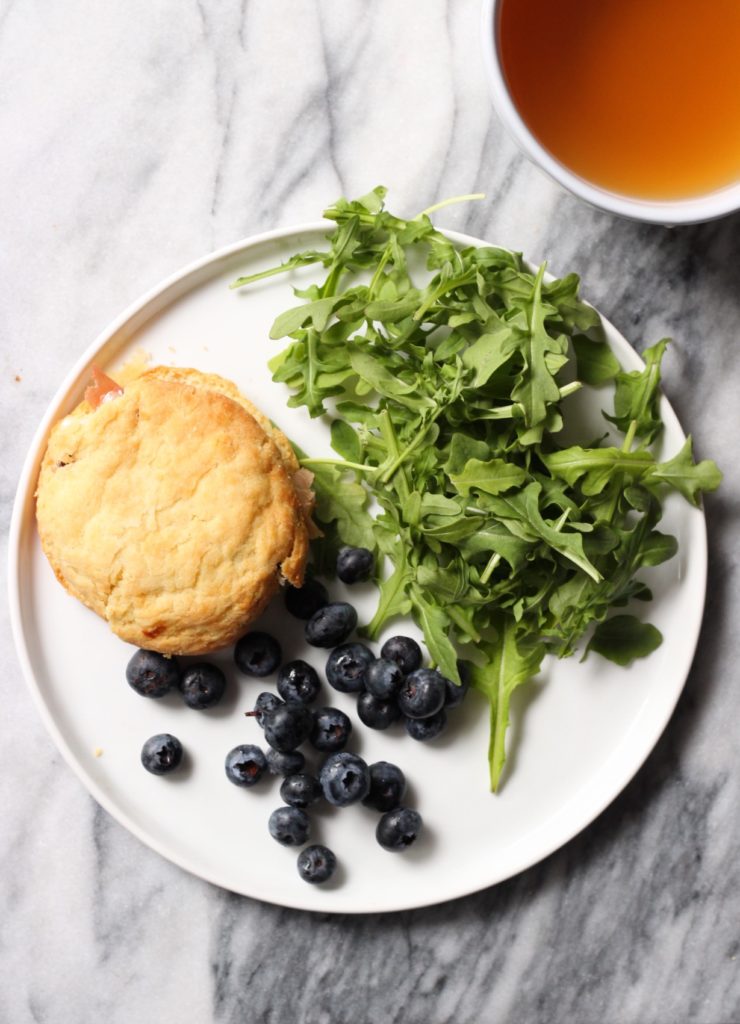 Fig & Pig Biscuit Sandwiches
More guidance than recipe for this fabulous sandwich 🙂
Servings
4
-5 servings, depending on the biscuit recipe
Ingredients
Proscuitto

ham or country ham

Fig jam

Sharp cheddar cheese

sliced into small rectangles

Your favorite biscuits

I used Smitten Kitchen cream biscuits

Butter or ghee

optional
Instructions
Cook biscuits according to recipe instructions.

Once the biscuits are cool enough to touch, slice in half and place cut side up on the same pan. Brush each half with a little butter or ghee (optional).

Make little mounds of the prosciutto (or other meat) and place thinly sliced cheese on top. Add this to the same pan and stick everything back into the oven. Check after a few minutes (3-5) to see if the cheese is melty enough.

Spatula the meat/cheese mound on the biscuit bottom, add fig jam to the top half and slam it together! Enjoy!
Notes
Here's the biscuit recipe I used! I made them one weekend and froze for the following week. https://smittenkitchen.com/2009/12/cream-biscuits/ THANKSSSSS Deb.
Bon appétit 🙂