Sharing a delicious sweet and savory combination here for breakfast - ROASTED strawberry balsamic oats! This started with seasonal inspiration: the sweetest smelling berries at Whole Foods.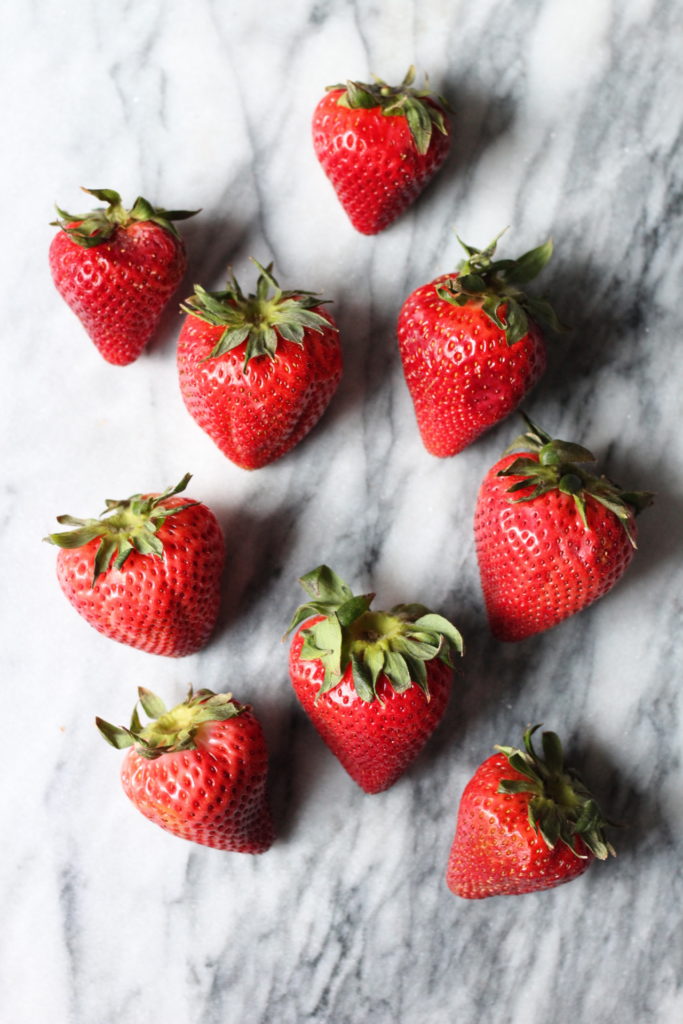 I couldn't find rhubarb at the store so we went with the next best flavor combination - strawberry balsamic. Enhanced by the deep roasting of berries and slow cooking of vinegar to a sweet, thick state. You could use fresh berries and just plain old good balsamic vinegar for this, but if you have time I recommend the extra cooking to amplify the flavor of both ingredients. You can cook the berries in advance, as well as reduce down the vinegar and store it in a container for later.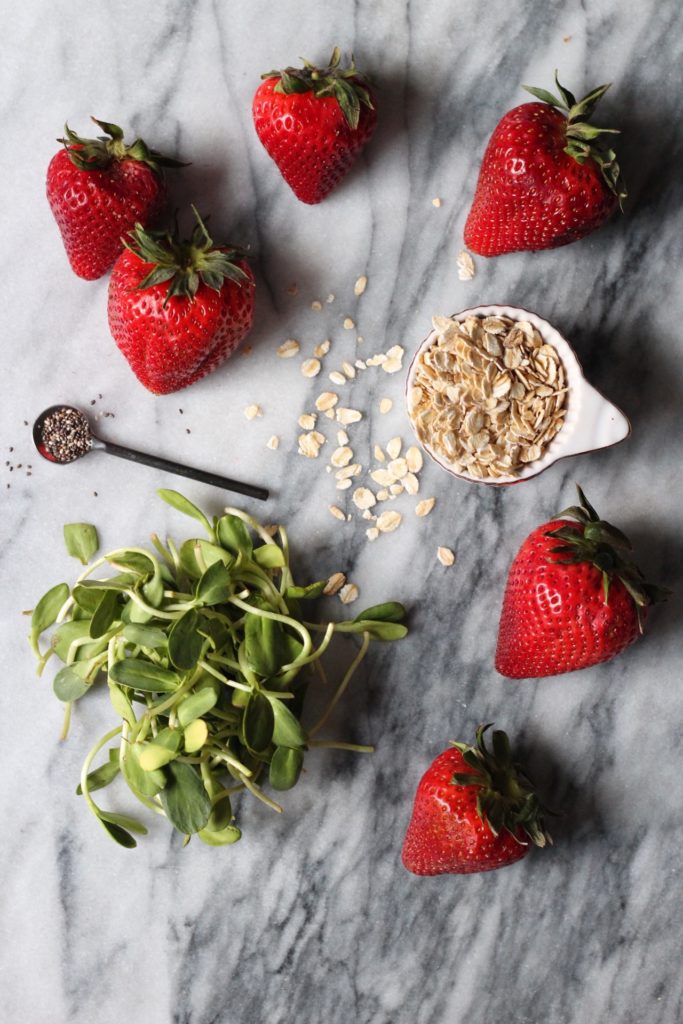 I roasted the berries on 350 F for about 25 minutes, and left the balsamic vinegar cooking on low for about the same time. The strawberries will get amazingly fragrant as you cook - that's when you know it's working :). The balsamic vinegar should come to a light simmer, but not a boil, and will eventually cook down.
For the oats - keep them them simple so the flavor of everything else stands out. I used unsweetened almond milk blended with hemp seeds, collagen protien
and a little vanilla bean. Regular almond // cashew // hemp // dairy milk would be just great too 🙂 Cook your oats as usual or do an overnight soak, then top with berries, balsamic and basil in the morning. I ended up tearing my basil into smaller bites. Recipe below 🙂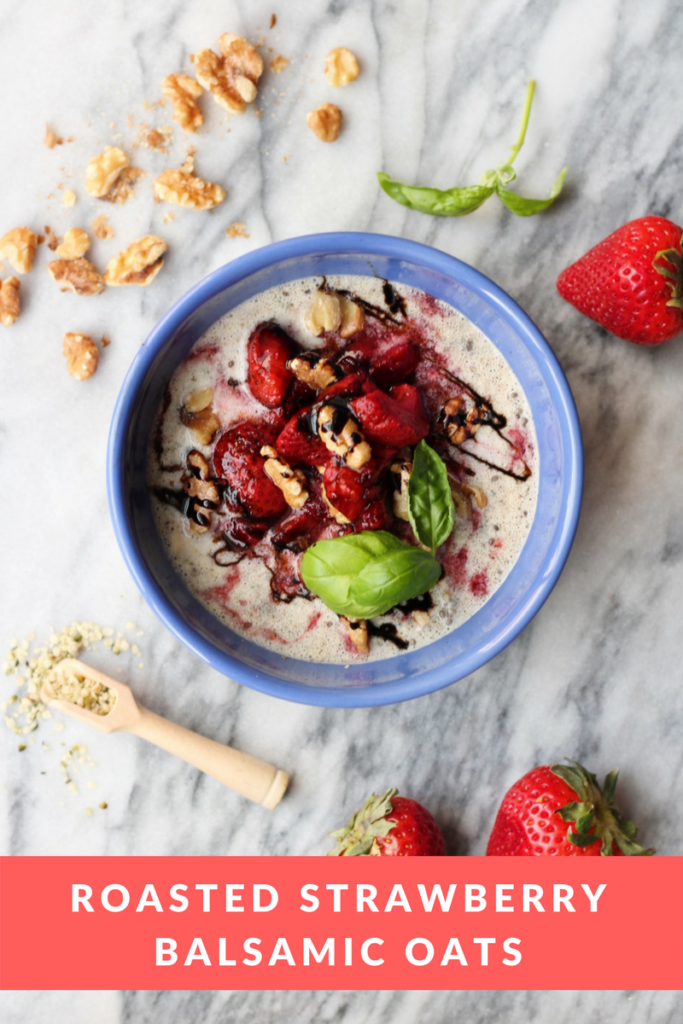 Roasted Strawberry Balasamic Oats
Perfect spring oatmeal that combines sweet and savory flavors in a filling, healthy breakfast!
Ingredients
For the oats
⅓

cup

oats

3

Tablespoons

oat bran

optional, can just do ½ cup oats

¾

cup

almond or dairy milk

½

teaspoon

chia seeds

2

Tablespoons

hemp seeds

optional

Dash of vanilla bean or vanilla extract

optional

1

scoop Vital Proteins collagen

optional, leave out for vegan
For the strawberries
2

big handfuls of strawberries

diced (or however many you want to cook)

Pinch

of sugar

Pinch

of vanilla bean
Instructions
Prepare the strawberries: Heat oven to 350 F. In a medium dish, toss the strawberries with the vanilla and pinch of sugar. Cook for about 25 minutes or until fragrant and soft. Let cool and set aside.

Prepare the balsamic reduction: Add about ½ cup of balsamic vinegar (or more!) to a small sauce pan and heat on medium low or low, until the liquid just comes to a simmer. Let it cook until it begins to thicken, stirring occasionally. You should see the difference - as the vinegar cooks down the height of the liquid will decrease. It will thicken a bit more as it cools; this took me about 20 minutes.

Prepare overnight oats: Combine all oat ingredients in a small bowl; stir to combine. You can blend the hemp // almond milk // vanilla if you want a creamier vs. nutty/crunchy texture. Store in the fridge overnight.

Assemble: Remove your overnight oats from the fridge if you prepped them ahead of time, OR cook oats as usual on the stovetop with all ingredients until creamy. Top with strawberries, any other nuts and/or seeds of your choosing, then drizzle with the balsamic reduction and finally, top with basil! Enjoy!
Bon appétit mes amis!