Wisdom teeth, ugh. But hummus, YAS!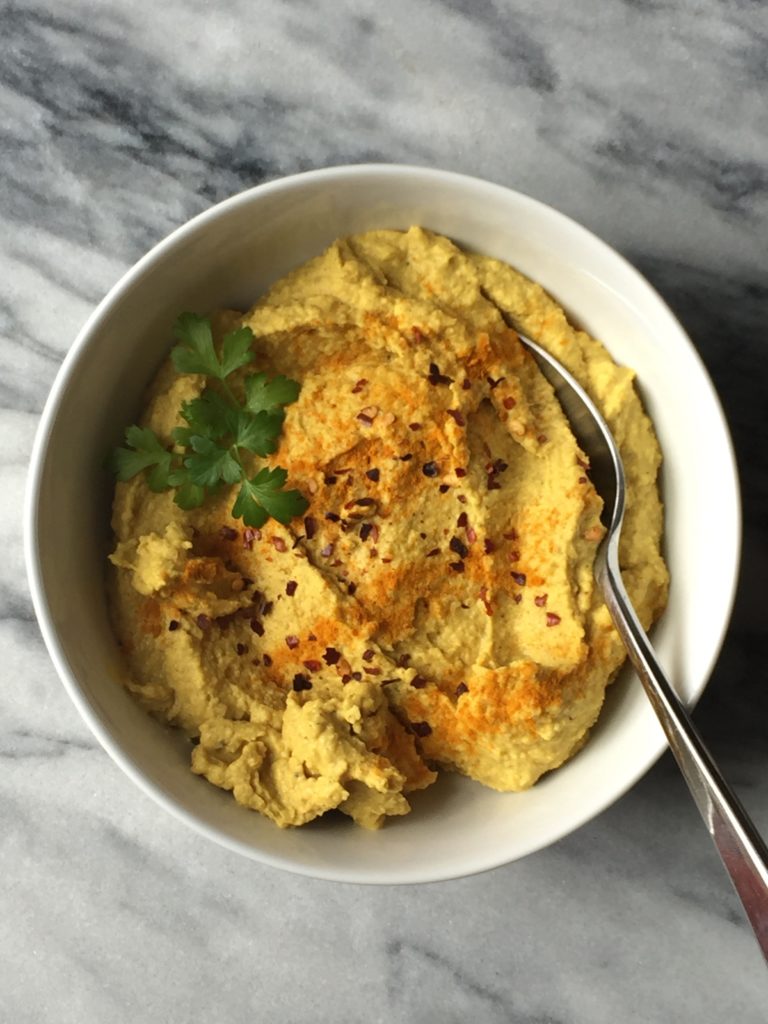 I thought I was going to escape this dreaded surgery but alas it was not so. My last trip to the dentist they should be I should have them out as soon as possible...blah! Well I went ahead and did it and here we are, 2 teeth less wise. Cue pureed foods.
First stop was a green smoothie. Thank you husband for the help!! I did my usual (spinach // almond milk // banana // almond butter // cinnamon) and added avocado. I knew I wouldn't be able to have much else for the day so I tried to make it as filling as possible!
Then Netflix. Then, SOUP! This Thai pumpkin soup took all of 5 minutes to get together and was a warm welcome to get started. I put the mini recipe on my Insta. High level summary: delicious, easy, one pot, and potentially no actual measuring required. Win.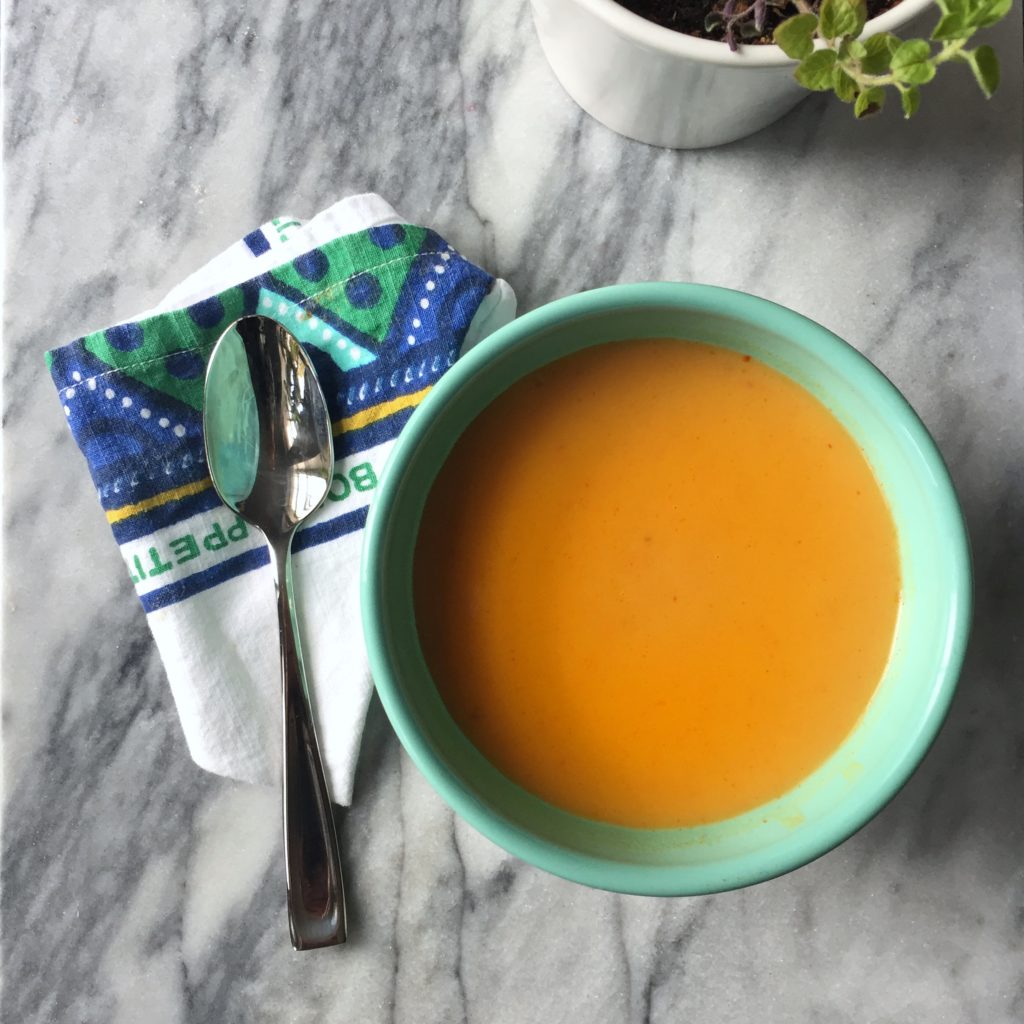 Okay, back to the hummus! We had pumpkin and chickpeas in the pantry so I knew something hummus-y would happen sooner rather than later. And of course I'm always trying to sneak more turmeric into meals, so cue ideas of Indian spiced hummus. I started with chickpeas: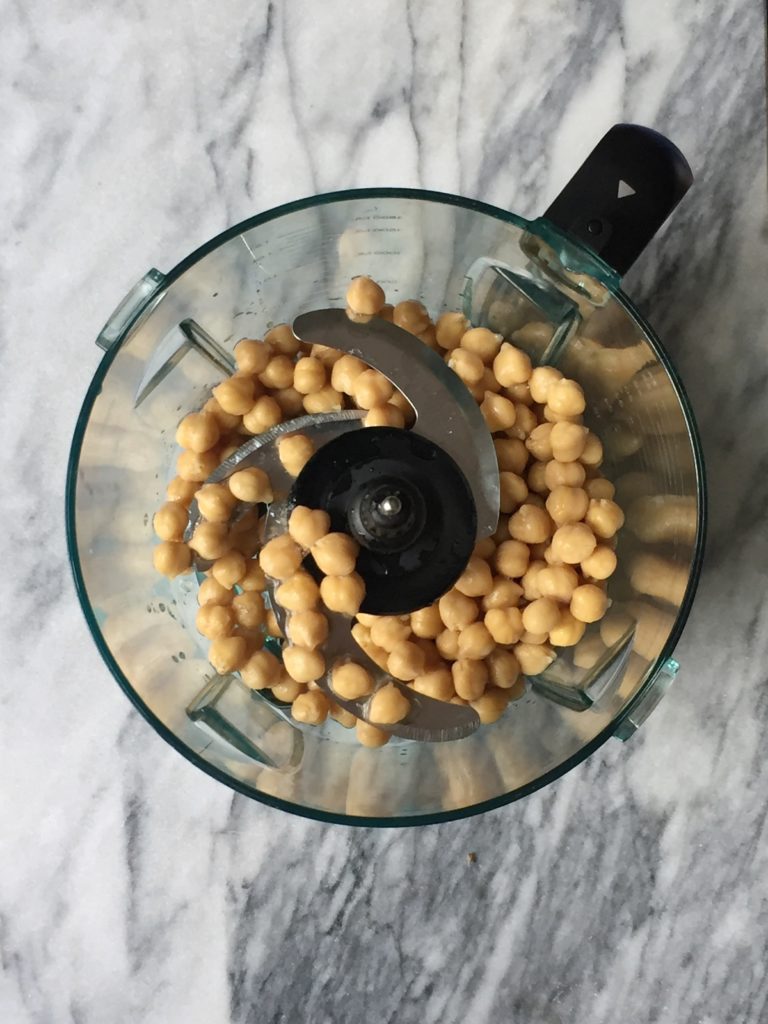 Added all the spices, ginger, tahini + olive oil: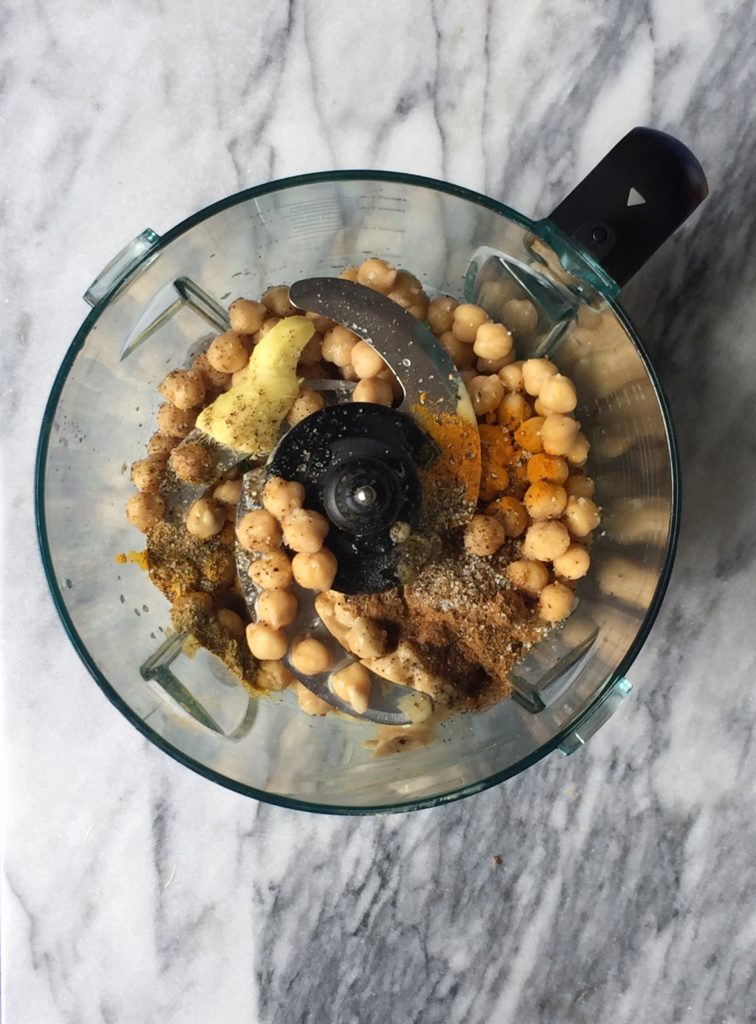 And then pureed in the Ninja!! This is a pretty simple recipe; you could add cilantro, tomato, and/or sesame seeds on top - I kept it simple so nothing would bother my teeth. I did end up adding a few tablespoons of water to make it a bit smoother. You could do this, or more olive oil for a bit of a richer taste.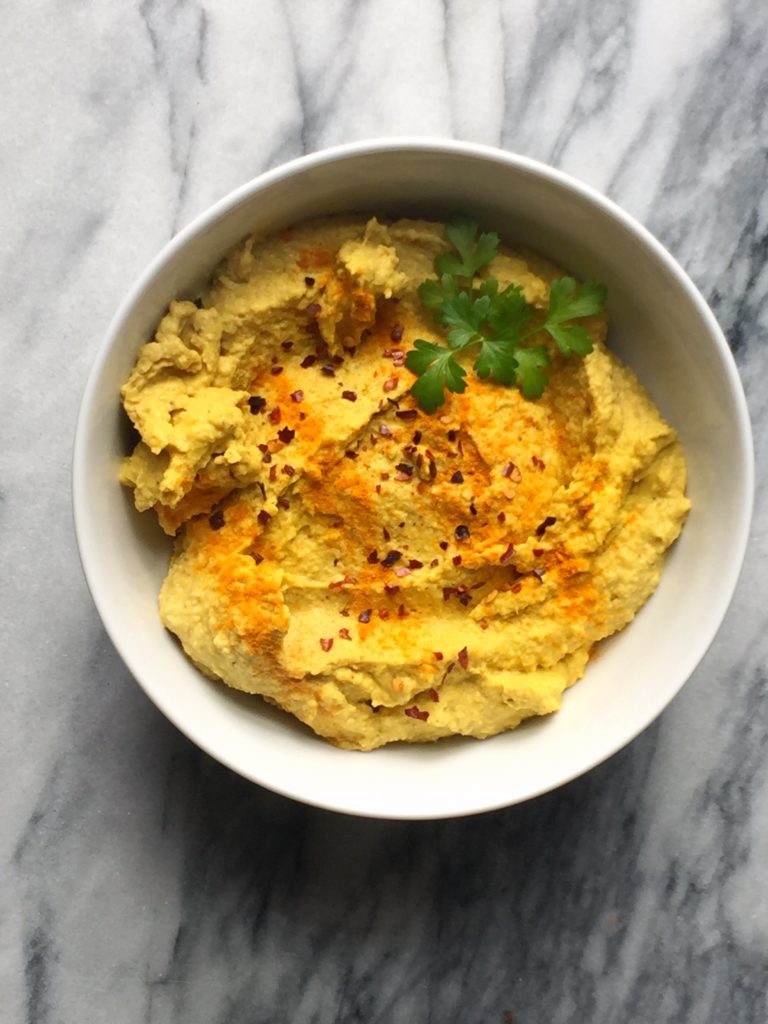 This will definitely keep for a few days in the fridge so make ahead for a quick and healthy snack for the week. It makes a lot more than a container of store bought hummus!!
Indian Spiced Hummus
A light curry flavor spices up this hummus. Make it as spicy as you'd like by adjusting the red pepper! Great with naan, veggies, and of course on toast.
Ingredients
1 14

ounce

can chickpeas

or 1 ¾ cups chickpeas, rinsed and drained

3

Tablespoons

olive oil

2

Tablespoons

tahini

1

Tablespoon

lemon

lime works too

1

inch

peeled fresh ginger

1

teaspoon

garam masala

2

teaspoons

curry powder

½

teaspoon

ground cumin

¼

teaspoon

turmeric

¼

teaspoon

ground black pepper

Salt

to taste

Crushed red pepper flakes

to taste.
Instructions
Place all ingredients in a blender or food processor and combine until smooth, stopping and scraping down the sides as needed.

If the hummus is a little chunky (may depend on your blender), add a little water or more olive oil to thin it out. I ended up about about 3 Tablespoons of water.

Garnish with more turmeric, red pepper flakes and then erve with veggies, pita, naan, or slather on an avocado toast!
Bon appétit!